Russian troops move old military equipment from Crimea, probably to Kherson direction
The Atesh guerrillas have recorded the movement of Russian old military equipment: the invading troops are moving it from Crimea, probably to the Kherson direction
This is reported by the Atesh guerrilla movement.
An agent recorded the movement of old heavy Russian military equipment, namely a tank and a fuel truck, on the M17-E97 highway, which runs through the territory of Crimea and Kherson region.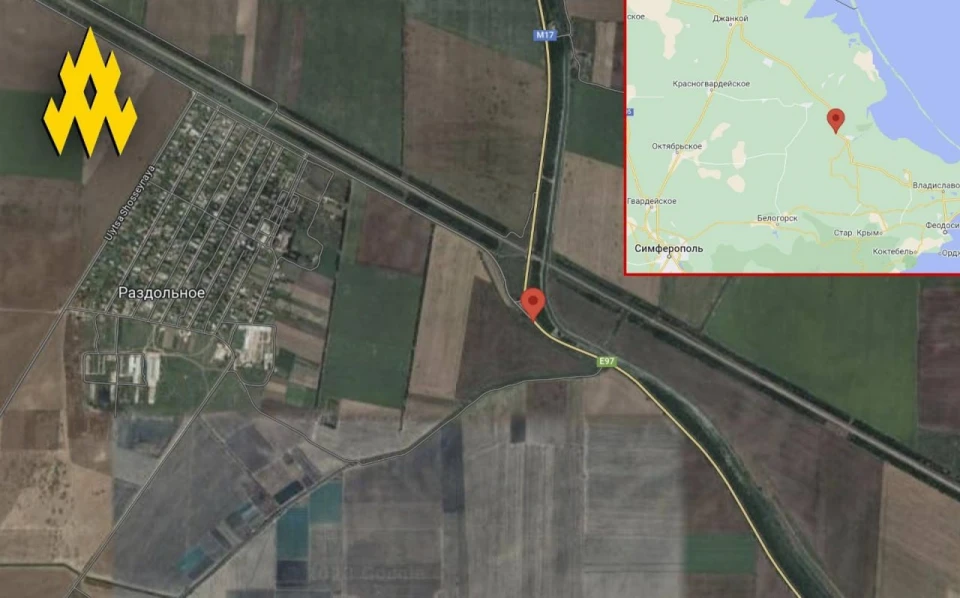 Poto: t.me/atesh_ua
"Probably they are taking it to the Kherson direction. The enemy's panic is growing. They are preparing for a powerful Ukrainian strike in the above-mentioned area of the frontline," the statement says. 
The guerrillas noted that they had passed information about the movement of equipment "to the relevant institutions for further liquidation."
Earlier, the Atesh guerrilla movement reported that it was recording the Russian army's preparations for the defense of the temporarily occupied Mariupol.
2023, Wednesday
29 November
Zaporizhzhia locals refuse collaboration as Russians lack administrative staff, says Regional Council member Ashurbekov
Ukraine's troops attack building with Russian militants in Kherson region: 5 invaders eliminated
Weather isn't primary factor influencing pace of hostilities – military expert Serhiy Zgurets
Russian troops suffer up to 95% of losses in assaults - National Guard Major Nahornyi
Ukrainian troops eliminate 1140 invaders, 15 tanks and 32 artillery systems in 24 hours - General Staff
ISW: Ukraine continues attacks south of Bakhmut, Russia advances along Kupyansk-Svatove-Kreminna line
2023, Tuesday
28 November
Victorious news of 643rd day of war: Russian soldiers neutralized in Mariupol, explosions heard in occupied Tokmak
More news