Crimean guerrillas disclose secret Russian military warehouse near Simferopol
Agents of the Atesh guerrilla movement discovered a secret military depot of Russian troops near the temporarily occupied Simferopol
The Atesh guerrilla movement reported the information.
Agents discovered a hidden warehouse of the Russian invaders in the village of Mazanka, Simferopol district. The depot was set up in an abandoned vegetable depot in a rock.
The entrance to the facility is fortified with shell rock and temporary fortifications. Tents with personnel are located downstairs from the main entrance. At the entrance to the village, military police posts have been set up to inspect civilian vehicles and residents.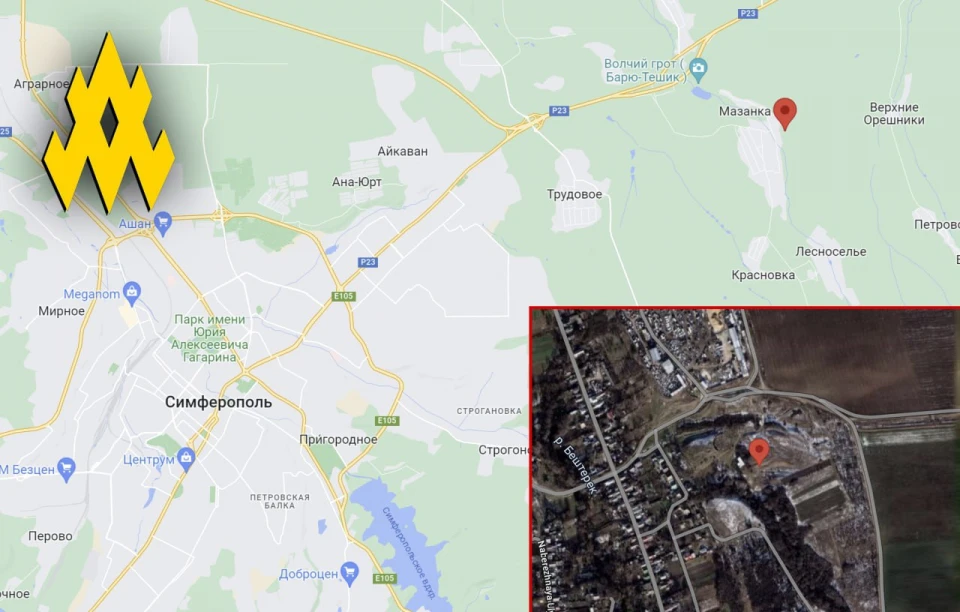 Photo: Atesh
"Coordinates: 45.0066749337001, 34.26194089114725 Probably a very fat target that requires Grom. All information has been transmitted - we are waiting for the results," the guerrillas wrote.
Ukraine successfully counterattacks, leading to Russia losing control over Stepove: British intelligence assesses situation near Avdiivka
More news