UK is positive about equipping Ukrainian army with experimental modern weapons: advantages revealed
Testing weapons on the battlefield in difficult conditions has the best effect on their improvement, and thanks to trophy Russian weapons, engineers can more effectively correct the "weaknesses" of their developments
Britain's Armed Forces Minister James Heappey said that the British military has seen a sharp spike in technological capabilities thanks to Ukraine's support.
According to Heappey, the British military is actively learning from the information shared by Ukraine, including data obtained from trophy Russian weapons, especially electronic warfare systems, Defense One reports.
"Britain is also closely observing how donated British weapons and gear—cutting-edge prototypes as well as standard-issue kit—are performing on Ukrainian battlefields. Britain has led efforts to send more experimental equipment to Ukraine, in part through its International Fund for Ukraine, which has a mandate to procure "priority" equipment for the war-torn country by skipping the standard procurement process," the report emphasized. 
As an example, the publication mentions the "Shahed destroyer" MSI-DS Terrahawk Paladin, which was first introduced only a year ago and is now helping the Ukrainian Armed Forces fight airborne threats.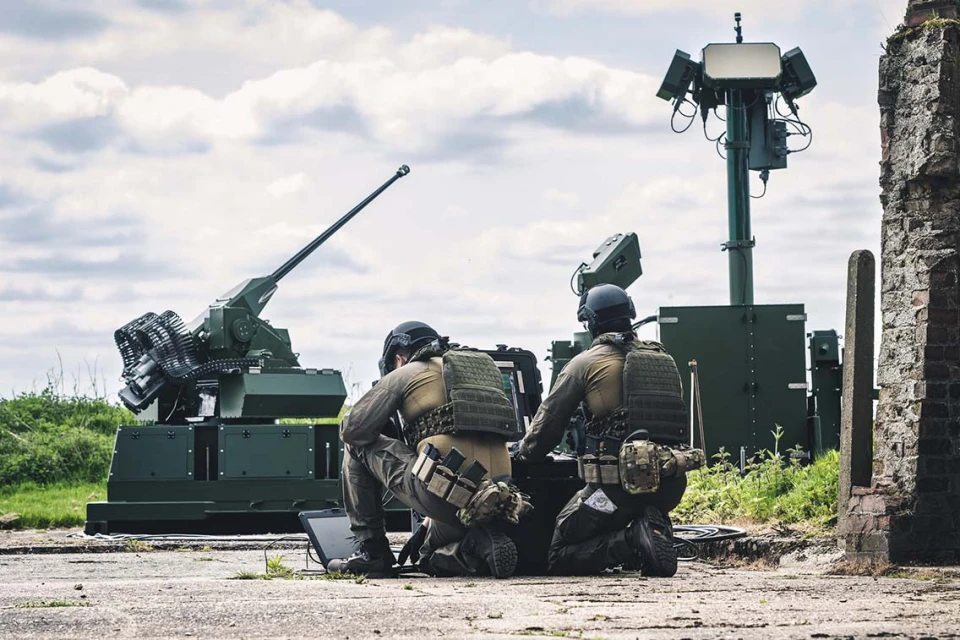 MSI-DS Terrahawk Paladin (Photo: Defense Express)
Heappey notes that some British companies are actively using Ukrainian military reports to improve their weapons, and that this allows them to modernize their weapons faster than before - for example, access to information about the capabilities of Russian electronic warfare helps to develop the capabilities of their drones.
And in general, the conclusions from the war in Ukraine are influencing and even changing the general concept of the British military on warfare - Heappey emphasizes the rather obvious conclusion that today it is worth [of course, there are exceptions] to abandon perfectly designed weapons that can be easily destroyed and move to cheap, but diverse and numerous samples like FPV drones: "You don't have to blow billions of pounds' worth of taxpayers money on everything being the most exquisite imaginable."
As an example of "non-standard" or new weapons with which the UK has strengthened the Ukrainian Defense Forces, we can also mention an improvised air defense system based on a SupaCat truck with AIM-132 ASRAAM missiles.
AIM-132 ASRAAM at SupaCat (Photo: Defense Express)
Or the 200-kilometer-range attack drones, the first models of which were presented in early 2023 - however, as of September, it remains unclear whether these weapons have already been transferred to Ukraine.  
Ukraine's Constitutional Court still fails to cancel Black Sea Fleet Agreement — MP Ariev
More news