If Ukraine war freezes, Russia could resume aggression elsewhere by 2028 — Zelenskyy
President Volodymyr Zelenskyy says that if the war in Ukraine is frozen, Russia may restore its military potential and attack other countries in 5 years
He made the statement during the third summit of the European Political Community, LB.UA reports.
Zelenskyy told European leaders about children from Kharkiv who study in the subway and noted that any country could become a target for Russia.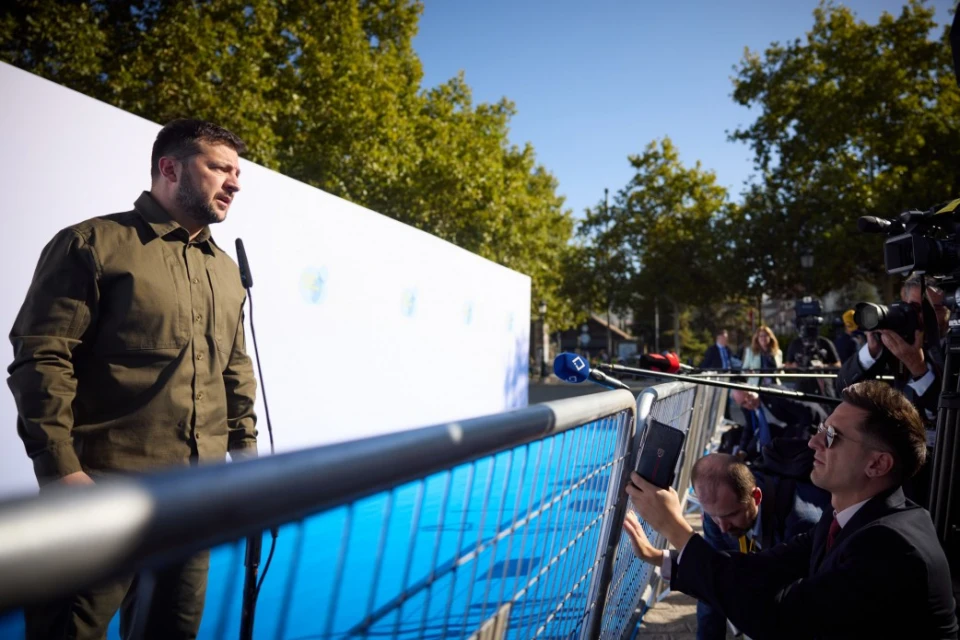 Photo: www.president.gov.ua
"Dear leaders! Do your cities have enough metro stations where children could be educated if the threats become real? And it (Russia - ed.) is preparing to implement them. I will be frank with you, as I always am. Russia is now considering various scenarios for the coming years. One of them is particularly dangerous. If there is any pause in this aggression against Ukraine, any freeze, then there will be a critical moment in 2028. If Russia is allowed to adapt now, then in 2028 the Kremlin will be able to restore the military potential that we have destroyed, and Russia will have enough power to attack the countries that are in the focus of Russian expansion," the President said.
He emphasized that this is intelligence data. According to Zelenskyy, the Baltic states may be under attack.
Reference: The European Political Community was established on May 9, 2022, at the initiative of French President Emmanuel Macron during his then French presidency of the EU. It is a platform for political and strategic discussions on the future of Europe. The previous two EPC summits were held in the Czech Republic and Moldova. This year's meeting is taking place in Granada, Spain, on October 5-6.
At the EPC summit, Zelenskyy also discussed new weapons for the Ukrainian Armed Forces with the prime ministers of Italy and Spain.