Ukrainian military test new combat ballistic helmets from Ministry of Defense
Ukraine's Ministry of Defense has supplied five samples of ballistic helmets to the defenders of Ukraine, which have passed military and research tests in the Ukrainian Armed Forces
Ukrainian soldiers test new ballistic combat helmets from the Ministry of Defense
Photo: Ministry of Defense
Ukraine's Ministry of Defense reported the information.
"The photo shows a full-size helmet and a high-cut helmet. They are identical, only one model has cutouts for the ears. The helmet has side rails for attaching special headphones, flashlights and a front mount for night vision devices, thermal imagers, cameras, etc. These helmets are classified as Level 1 protection helmets, designed to withstand impacts from 9 mm Makarov and 9 mm Luger bullets, with each helmet capable of withstanding 5 shots of each caliber. Additionally, the helmet shell is constructed to resist damage from typical fragments weighing 1.1 grams, possessing a V50 velocity of at least 670 m/s, when fired from a distance of 5 meters," the experts say.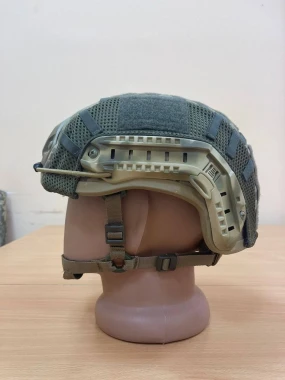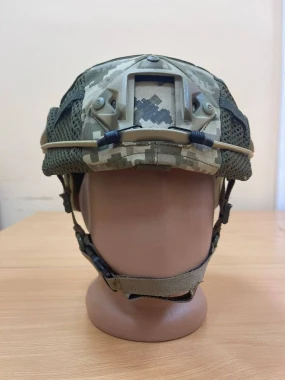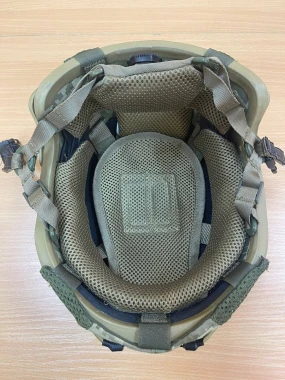 Photo: Ministry of Defense
The Ministry of Defense has established technical requirements for a combat ballistic helmet that must cover the head in anatomical areas. Its weight depends on the size and should not exceed 1.5 kg according to the military standard.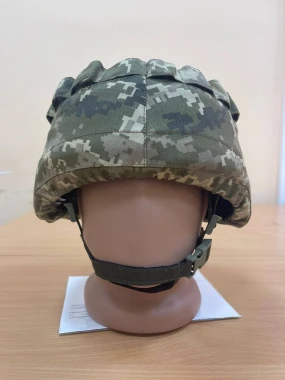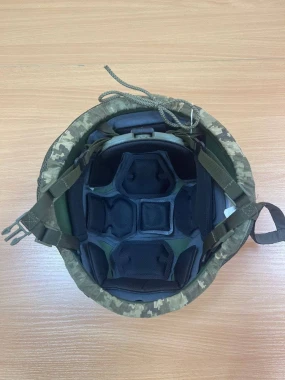 Photo: Ministry of Defense
The helmets were tested for comfort, changing the suspension system, fasteners, pads, their shape, and size. Then they were sent for ballistic and non-ballistic tests. Based on the results, five helmet samples that met the requirements were approved.
Currently, military and research tests of three new helmet models are underway - one Ukrainian and two foreign.
Fire at factory in Moscow, drone attack, and explosion at oil depot in occupied Makiivka: This week's blasts in Russia
More news