Ukrainian Armed Forces target Russian air defense base in Crimea
On Monday night, October 30, Ukraine successfully attacked a key Russian anti-aircraft facility in the temporarily held territory of Crimea and an S-400 air defense system near Luhansk. Reports from Russian media indicate that 17 Russian soldiers were wounded in the Crimea attack
This information comes from StratCom of the Ukrainian Armed Forces.
StratCom's statement reads, "On the night of October 30, the Ukrainian Armed Forces effectively struck a strategic component of the air defense system on the western coast of Crimea."
Moreover, on October 25, Ukrainian forces destroyed the S-400 air defense system near the temporarily occupied Luhansk.
Previously, the Russian outlet ASTRA had reported the assault on Russia's air defense base in Crimea. According to their sources, at approximately 3 a.m., a missile attack was carried out on the Russian invaders' base.
This strike took place at the site of the Russian Ministry of Defense's anti-aircraft missile regiment, near the settlement of Olenivka in the western part of Crimea.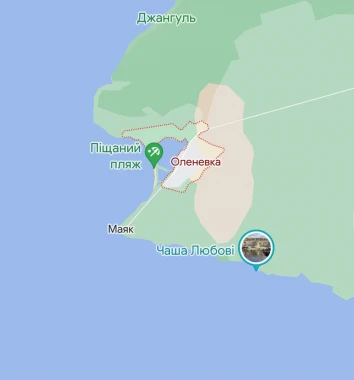 ASTRA reported that 17 Russian servicemen were injured, and 5 vehicles sustained damage. One of these vehicles is beyond repair.
Air defenses downed two targets over the city, according to Mikhail Razvozhaev, the head of Sevastopol's illegitimate Russian occupation administration, and debris injured a 57-year-old man near a local train. 
Razvozhaev claimed that the debris fell in multiple places in Sevastopol, including on households and beaches, but there were no serious damages to buildings and infrastructure. He didn't specify what weapons were purportedly intercepted over the city.
At around 12 p.m. local time, the local pro-Ukrainian Telegram channel Crimean Wind reported numerous explosions in Sevastopol. The information about the blasts was confirmed by residents to the Ukrainian news outlet Suspilne.
During the attack, Russian forces reportedly created a smoke screen across Sevastopol Bay. According to Crimean Wind, after it vanished, pillars of smoke appeared above a nearby sea port and the Gollandiya region, which is home to various military sites.
Explosions also happened near Saky, on Crimea's western shore, followed by power outages, according to Suspilne Crimea, quoting residents.
Starting in the summer of 2023, there have been a series of increasingly destructive attacks on Russian military facilities on the occupied peninsula
Russia claimed that it shot down 36 Ukrainian drones over Crimea and the Black Sea on the night of October 28-29.
2023, Wednesday
29 November
Victorious news of 644th day of war: Russian general killed, invading forces destroyed in Kherson region
Russian occupation authorities try 25-year-old Ukrainian who came to Mariupol to visit grandmother
More news