Trump Jr. claims to have seen more war footage from Israel in hours than from Ukraine in nearly 2 years
Donald Trump Jr. wrote on his X social media account that he had "seen more videos out of this war in Israel in a few hours than I have from Ukraine in almost 2 years." In response, GeoConfirmed collected over 23,000 videos of the war in Ukraine
Donald Trump Jr. made the statement on X.
The son of former US President Donald Trump said that he had seen more videos in a few hours of the war in Israel than he had seen in almost two years in Ukraine.
"How is it possible that I've seen more videos out of this war in Israel in a few hours than I have from Ukraine in almost 2 years?" wrote Donald Trump Jr.
In response, GeoConfirmed, a global geolocation platform focused on the war in Ukraine, has collected over 23,000 videos of the Ukrainian war.
"If you don't want to look you will indeed not see it," GeoConfirmed said.
In particular, GeoConfirmed has added a map where each icon has a video with a hyperlink to what happened in a particular area.
Map of videos depicting war in Ukraine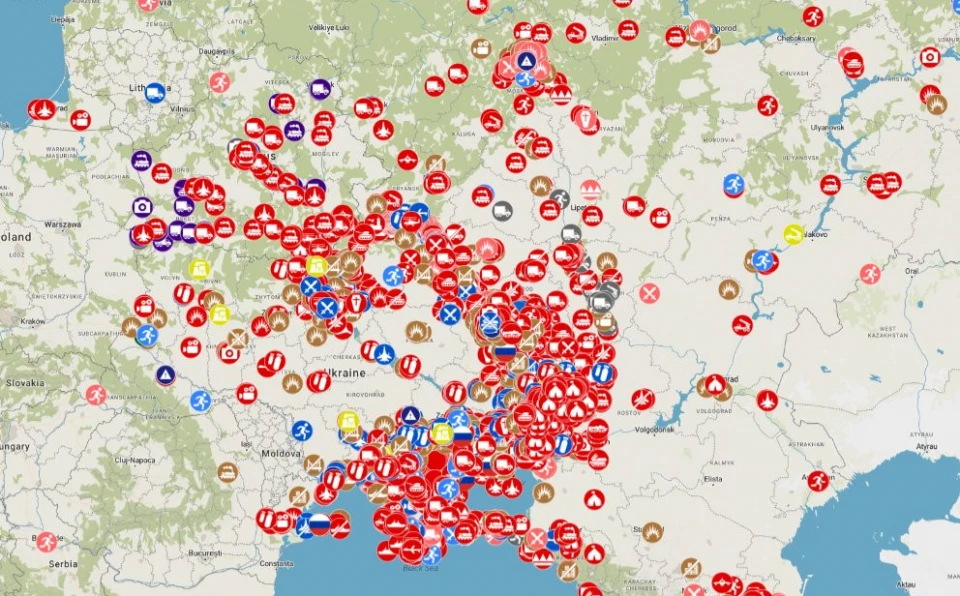 Photo: GeoConfirme
Also today, on October 8, GeoConfirmed published a post stating that 378 similar geolocations have appeared on the map over the past 10 days.
Russia's goal in Avdiivka is to capture large number of Ukrainian military — military expert Stupak
Fire at factory in Moscow, drone attack, and explosion at oil depot in occupied Makiivka: This week's blasts in Russia
More news