Russian army strikes at hospital in Beryslav, Kherson region
On Thursday, October 5, Russian terrorists attacked a medical facility in Beryslav, Kherson region. As a result, two medical workers were injured
The head of the Kherson Regional Military Administration, Oleksandr Prokudin, reported this.
"In Beryslav, there was a direct hit to the hospital. The fourth floor was completely destroyed, another one was partially destroyed. Ambulances were also damaged," Prokudin wrote.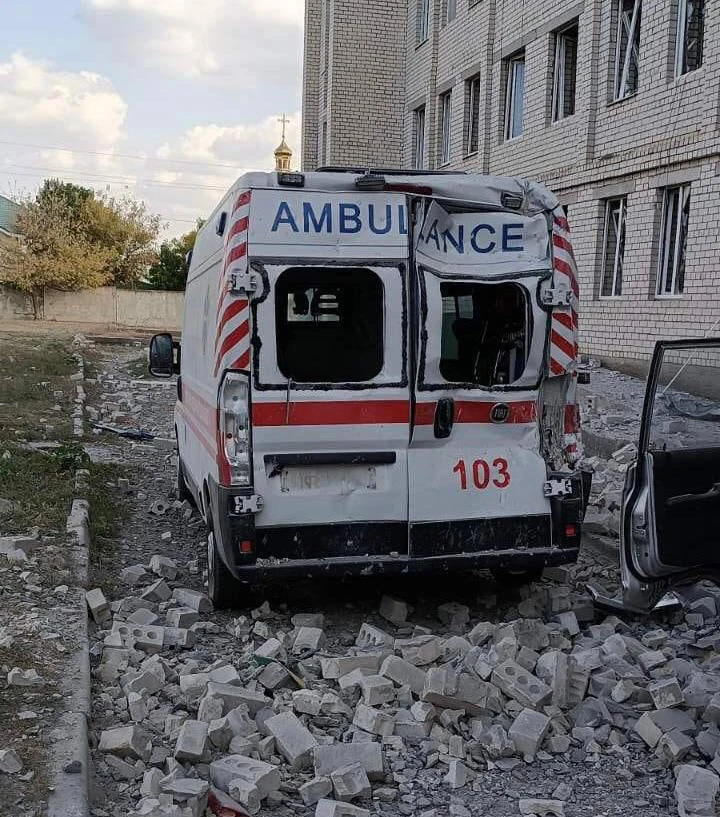 Photo: Kherson Regional State Administration
According to him, as of 1:30 p.m., there are 2 victims. The driver of the ambulance has a broken leg and a head injury. The paramedic sustained a concussion
The Kherson Regional Medical Administration clarified that two ambulances of the ambulance station were damaged as a result of the Russian air strike.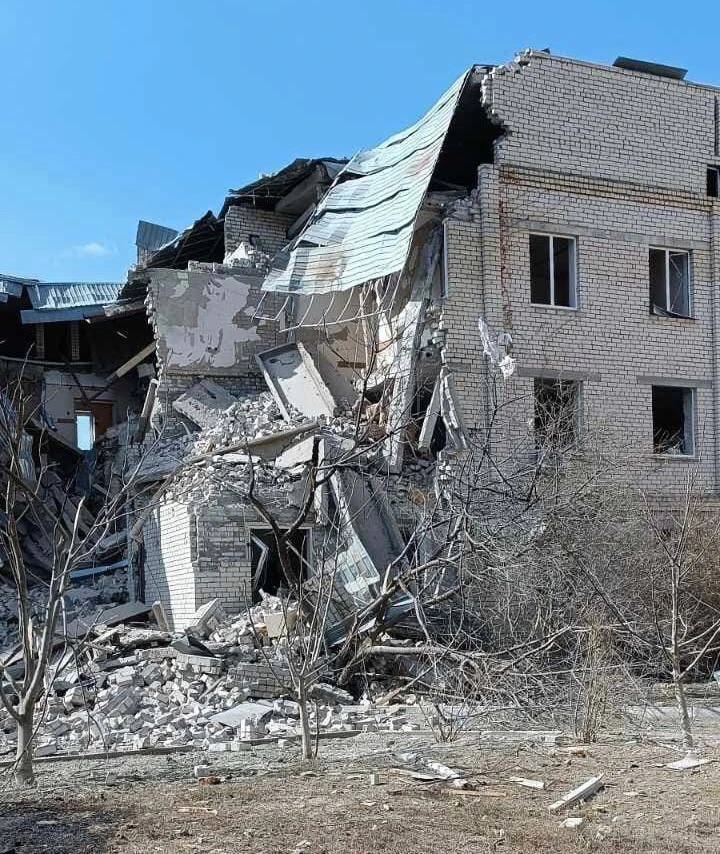 Photo: Kherson Regional State Administration
"Both medical workers, a 39-year-old paramedic and a 60-year-old driver, sustained moderate injuries. They are being treated," the OVA added.
Also in the morning, the Russian occupation army killed two residents of Kherson, having hit the city with artillery.
2023, Wednesday
29 November
Unblocking border benefits both Ukraine and Poland: Mykola Knyazhytskyi on blockade's impact on state relations and Ukrainian defense capabilities
Zaporizhzhia locals refuse collaboration as Russians lack administrative staff, says Regional Council member Ashurbekov
Ukraine's troops attack building with Russian militants in Kherson region: 5 invaders eliminated
Weather isn't primary factor influencing pace of hostilities – military expert Serhiy Zgurets
25 Ukrainian truckers blocked at border agree to evacuate from Poland — Ministry of Infrastructure
Ukrainian troops eliminate 1140 invaders, 15 tanks and 32 artillery systems in 24 hours - General Staff
ISW: Ukraine continues attacks south of Bakhmut, Russia advances along Kupyansk-Svatove-Kreminna line
2023, Tuesday
28 November
Victorious news of 643rd day of war: Russian soldiers neutralized in Mariupol, explosions heard in occupied Tokmak
More news