How is Ukraine preparing for new blackout season?
After the recent attack on the power facility in Kherson, Ukrainian President Volodymyr Zelenskyy urged to prepare for an increase in the number of Russian strikes on critical infrastructure
Is Ukraine's energy sector ready for the second heating season, what is the country's air defence situation, and can mobile operators provide communication in the face of prolonged blackout? Espreso explains
What's in the text:
The heating season has started. Do we have enough coal and gas?
Is it possible to protect energy facilities from Russian attacks?
Schedules of power outages. Who is responsible for their observance
Is it possible to provide mobile communication if there is no power for three days?
Does Ukraine have enough coal and gas for the heating season?
This week, the heating season started in almost all Ukrainian cities. Apparently, amid optimistic statements by Oleksiy Chernyshev, Chairman of the Board of Naftogaz of Ukraine, about a record increase in the number of gas wells and a 7-8% increase in production, local councils decided that they could not save gas and switched on the heating as soon as it got colder. At the same time, according to the same Naftogas, gas debts of district heating companies reached UAH 95 billion as of 19 October. However, Naftogaz is not threatening to cut off gas supplies to the largest debtors. So for now, there is heat.
"According to all calculations, there is enough gas for today. There are 16.5 billion cubic metres of gas in storage, some of which is imported. Therefore, I personally do not see any risks of gas shortages," said Oleksiy Kucherenko, former Minister of Housing and Communal Services of Ukraine, MP, on the Espreso TV channel. Without electricity, this system will not work. Even an individual one. There must be electricity in the house to keep it warm. Otherwise, the equipment will not work. I don't see any risks that there will be a shortage of coal either. It is in the warehouses, it is contracted. If necessary, coal can be replaced with gas, which is also sufficient in principle. The main risk is the threat of constant missile and drone attacks on energy facilities. There is no doubt that Putin will hit our energy facilities. I have a feeling that he has accumulated a large number of missiles and a large number of drones. This is the main risk."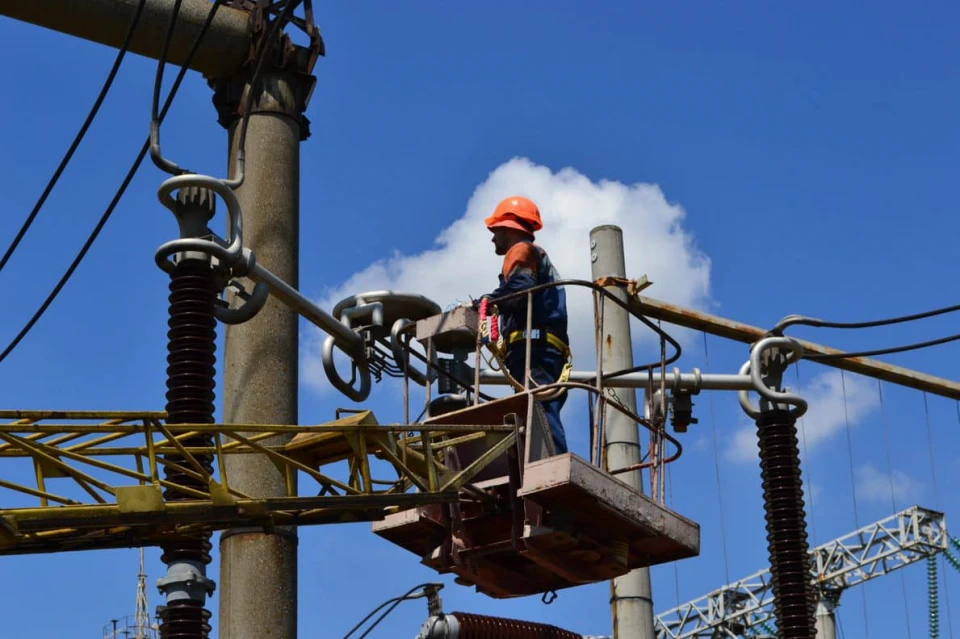 Photo: Ukrenergo
As for whether the power facilities damaged by previous missile attacks had been repaired over the summer, the former minister said that everything had been more or less repaired, but a facility repaired after a missile strike does not exactly become better. And there is no time to build new ones
Is it possible to protect energy facilities from Russian attacks?
Back in September, British intelligence said that Russia was building up a stockpile of cruise missiles to strike infrastructure facilities in winter. However, Main Intelligence Directorate representative Andriy Yusov expressed doubts that Russia is unlikely to repeat massive attacks this winter, during which 80-100 missiles were fired. Most likely, the Russian enemy will combine missile and drone attacks. Meanwhile, Ukrenergo says that this year's energy facilities are much better protected than last year.
"The density of our air defence system a year ago and now is two big differences," Ukrenergo CEO Volodymyr Kudrytskyi said in an interview with Radio Liberty. 
These are air defence systems. And passive defence is engineering fortifications. This passive defence really has three levels. Moreover, these three levels and the technical solutions to protect our facilities were the first to be found by Ukrainians. When we turned to different countries for help on how to protect critical infrastructure from the threats we face (missiles, drones), it turned out that none of the countries had a ready-made solution."
According to him, the first, basic level of engineering protection has been in place at all facilities since last winter. It is being updated, improved, and the height of the relevant barriers is being increased. Currently, the second and third levels of protection are being implemented. Ukrenergo's CEO promised that this year a significant number of substations will have an additional level of protection against the Shahed drones.
Photo: mil.in.ua/
Meanwhile, the spokesman for the Ukrainian Air Force, Yuriy Ihnat, said that Ukraine would take on temporary use air defence systems from some partners for the heating season.  In addition, Germany will provide a special "winter" aid package to Ukraine. This includes an additional Patriot air defence system, new Iris-T systems and ammunition.
"Everything that is needed for air defence is important," Scholz said.
In addition, on 11 October, the UK Ministry of Defence announced that it would provide Ukraine with additional weapons and air defence equipment as part of a new £100 million military aid package. Among them is the MSI-DS Terrahawk Paladin system, which is called the "Shahed killer".
Schedules of power outages. Who is responsible for their observance?
Today, according to Oleksiy Kucherenko's estimates, air defence systems manage to shoot down an average of 80-85% of drones. That is, 15-20% of enemy drones still reach their targets and cause damage to facilities. And it is only the extent of this damage that determines how quickly a particular energy facility can be repaired. And it is the extent of possible damage and the duration of repairs that will determine the application of schedules for scheduled and emergency power outages. As of today, no one can say for sure when the outage schedules will be applied and how long they may last.
"The main thing is to reassure people that the energy resource is fairly distributed among everyone - the heads of regional administrations should be responsible for this. They have the ability to control these schedules: to whom it is critical to provide electricity without interruptions (water utilities, heating, hospitals), and to whom to provide it according to schedules and to make these schedules fair," says Oleksiy Kucherenko.
Is it possible to provide mobile communications if there is no power for three days?
One of the biggest problems last winter was mobile communication, as in some settlements, along with the loss of power, communication either disappeared completely or was interrupted. At the same time, the National Security and Defence Council's decision of 26 November 2022 "On Provision of Electronic Communications Services under Martial Law" obliges all electronic communications and network providers to ensure their autonomy and continuity of service provision to subscribers for 3 days. This does not mean providing communications to all subscribers, but to critical facilities in all regions. The National Commission for the Regulation of Electronic Communications, Radio Frequency Spectrum and Postal Services is checking how well operators have prepared for the three-day blackouts. However, the commission has comments on virtually all major mobile operators.
"The relevant website has published information on the results of inspections of the telecoms operators' networks' readiness for blackouts. This information relates to the inspections that took place in August 2023. It is worth noting that the regulator's comments to Kyivstar did not concern backup power, but rather radio signal strength at certain locations in Kyiv, Lviv and Odesa regions. "As of today, the difficulties with receiving the signal in the above-mentioned regions have been eliminated," Kyivstar's press service told Espreso. "The base stations that provide communication at locations where critical facilities identified by the National Security and Defence Council are located are provided with the ability to provide autonomous and continuous communication to subscribers for 3 days: there are diesel generators and prepared fuel and lubricants for them."
According to the company, in 2023 Kyivstar installed 80,000 new batteries at its base stations, which will provide up to 6 hours of operation without power supply. By the end of 2023, the total number of such batteries will reach 110,000. In addition, at the beginning of the full-scale war, the company had 700 stationary and mobile diesel generators to ensure the operation of all critical network facilities, while now it has 2,200.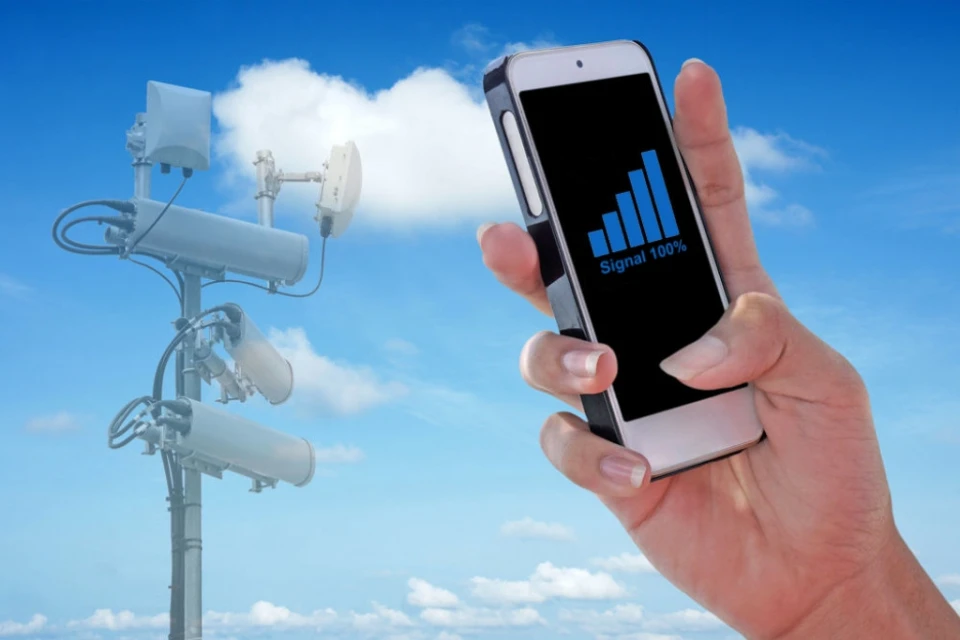 Photo: dilo.net.ua
The grid has been preparing for new possible blackouts since last winter and throughout the summer. New high-capacity lithium-ion batteries were purchased to create a sufficient power reserve at each technical site. These batteries are more adapted to harsh operating conditions, less sensitive to frequent power outages, and have a 2.5-3 times faster charging speed compared to the batteries used previously," Vodafone told Espreso.
"As of today, more than 9,000 new batteries (partly high-capacity batteries and partly lithium batteries) have been installed at 2,255 sites."
The company has almost quadrupled the number of base stations to be powered by diesel generators.
"The operation of the mobile network in conditions of unstable power supply is also a force majeure for us. After all, the operation of base stations directly depends on the power supply. Yes, we equip all our communication facilities with backup power, but batteries take a long time to recharge. In the event of repeated power outages during the day, they simply do not have time to recharge," says Vodafone's press service. "Obviously, it is impossible to provide all sites with power - there are hundreds of them in each region. Even if there is a sufficient number of generators, no operator can simultaneously deliver generators to each site and refuel them in time. In addition, many communication facilities are located on rooftops, where it is impossible to deliver and install a generator."
Lifecell says that all its base stations are equipped with rechargeable batteries, so when there is a power outage, the station is powered by the battery.
"The rate of exhaustion of their resource will directly depend on a number of factors: the duration of the power outage in a particular area; the location where the subscriber will be; the number of active subscribers nearby; how intensively these subscribers will load the network, and whether they will do it simultaneously. "When the batteries run out of power, the only way to keep the base stations powered is to connect them to a generator," lifecell's press service explains, "To power just one base station during a long power outage, we need up to 50 litres of diesel fuel per day, depending on the type of generator. In addition, each base station with a generator needs at least one or two people to regularly refuel it. Lifecell has more than 9 thousand base stations in Ukraine and you can count the number of people needed to keep them running on generators."
In such cases, preference for autonomous power supply is given to switches and nodal technology sites to keep the operator's core network operational.
"Providing subscribers with communication in the event of prolonged blackouts is a huge challenge, and we, as a mobile operator, are the first to be interested in solving it. However, the scale of the problem is much larger than the resources of a single operator. We believe that the issue can be resolved through joint efforts of the state and all mobile and fixed-line operators," the Lifecell press service said.
2023, Wednesday
29 November
Victorious news of 644th day of war: Russian general killed, invading forces destroyed in Kherson region
Russian occupation authorities try 25-year-old Ukrainian who came to Mariupol to visit grandmother
More news