Support fundraising for Ukrainian paramedics working on front line
Fundraising for a vehicle to evacuate wounded in the Bakhmut direction is underway
Every hryvnia gives hope to those on the frontline…
War through the eyes of a paramedic is very scary... These are constant thoughts that we could have given one or two or three more people a chance to live, but we didn't have time to get there, couldn't take them out, couldn't get them to the hospital...It hurts the most for those who are no longer with us...
Since the full-scale invasion, the medical team has lost more than one vehicle used to transport the wounded, so the paramedics urgently need a car.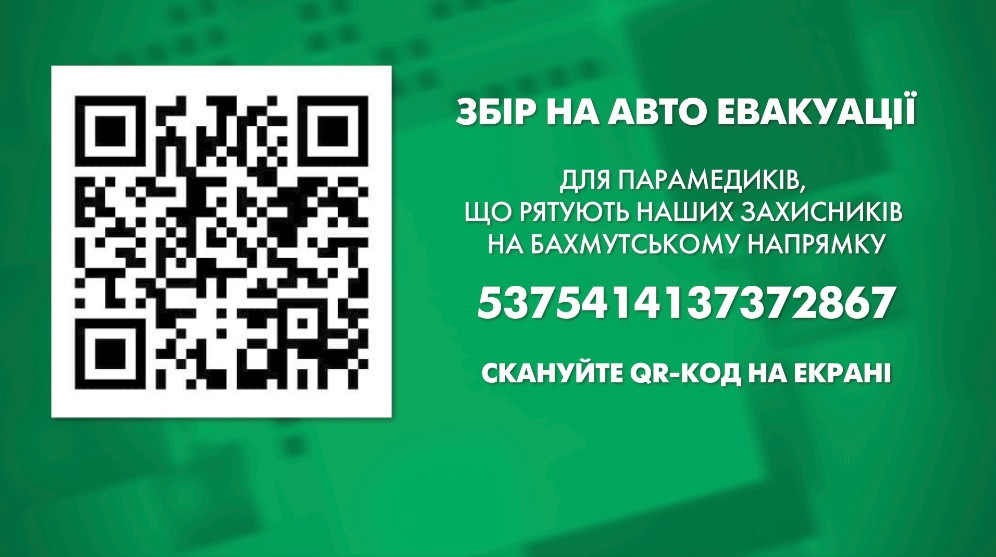 A vehicle suitable for transportation of the wounded costs UAH 185,000. Our task is to raise the necessary amount. 
War steals lives... But faith in the light ahead is too strong!
Together to Victory!
Funds can be transferred:
To purchase a new evacuation vehicle:
https://send.monobank.ua/jar/62wFWwYmdk
To buy fuel for the car and medicines:
https://send.monobank.ua/jar/6TKFSrokCd
To buy warm clothes:
https://send.monobank.ua/jar/6mFWs6Eu1V 
UAH:
5375414137372867
USD:
5375418811518166
EUR:
5375419909508762
PayPal: [email protected]
Fire at factory in Moscow, drone attack, and explosion at oil depot in occupied Makiivka: This week's blasts in Russia
More news