Russia shells Kherson, wounding five people, including child
On the morning of Sunday, November 19, invading Russian forces shelled Kherson with artillery, injuring five locals, including a 6-year-old child
This was stated by the head of the Kherson City Military Administration Roman Mrochko.
It is noted that the Russians fired at Kherson around 11:15 a.m. According to the head of the city administration, a 6-year-old child was injured as a result of enemy shelling of the city. The girl was hospitalized with a mine-blast trauma and shrapnel wounds. Her condition is assessed as moderate.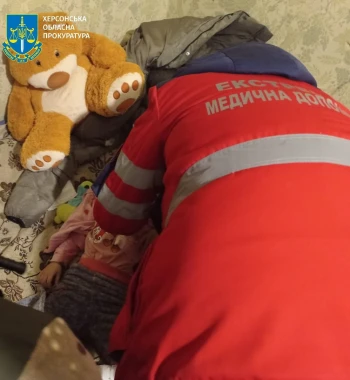 Photo: Kherson Regional Prosecutor's Office
Later it became known about two more injured women who were taken to hospitals in Kherson. One of them is in serious condition. 
Later, the head of the Ministry of Internal Affairs of Ukraine, Ihor Klymenko, clarified that five people were injured in the artillery shelling of Kherson: A 3-year-old girl with her 55-year-old grandmother, a 59-year-old man, and two other women aged 47 and 69.
All the victims have shrapnel wounds. Doctors are providing the necessary assistance.
The minister said that during the shelling a child and his grandmother were walking in the yard. Enemy artillery hit them near the entrance. 
Also, according to the prosecutor's office, a multi-story residential building was damaged by shells.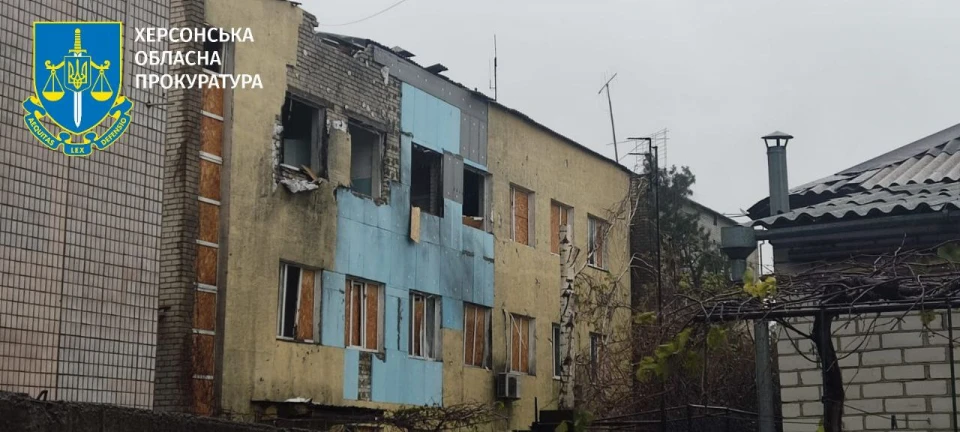 Photo: Kherson Regional Prosecutor's Office
A day earlier, the Russian invaders also attacked Kherson. Then a volunteer was injured in an enemy shelling.
2023, Thursday
30 November
2023, Wednesday
29 November
Victorious news of 644th day of war: Russian general killed, invading forces destroyed in Kherson region
Russian occupation authorities try 25-year-old Ukrainian who came to Mariupol to visit grandmother
More news