Russian forces drive Strela-10 SAM into train, now count losses
It is unknown what condition the Russian air defense system is in after such an "accident", but there are losses among the Russian forces themselves
One of the Telegram channels called ASTRA has published a message about a rather "atypical accident" that the Russian forces have caused in the temporarily occupied territories of Ukraine in the so-called Donetsk People's Republic, Defense Express reports.
According to the source, at night, on the Yenakiyevo-Vuhlegirsk railway line, a freight train allegedly ran into a Strela-10 surface-to-air missile system of the Russian Armed Forces.
Russian forces were allegedly driving their SAM as part of a convoy, but the driver lost control, which led to the vehicle driving off a bridge and being hit by a train. At the same time, as a result of the "accident", the locomotive itself derailed, and it is also noted that the railway track was damaged.
Finally, there are reports of occupation losses – three soldiers were killed (Abay Kultasev from the military unit 58249, and Vitaliy Paginets and Kirill Gaichenko from the military unit 21005), and two soldiers were injured.
In general, Russian occupiers often get into such curious "accidents" with their military equipment, Defense Express reminds. 
For example, last year, the Russian forces disabled their expensive Zoo-1M radar by simply not calculating the height of the bridge. Once, Russian occupiers overturned an S-400 anti-aircraft missile system on the road near Tula, and in the temporarily occupied Melitopol, they overturned a Tor missile system.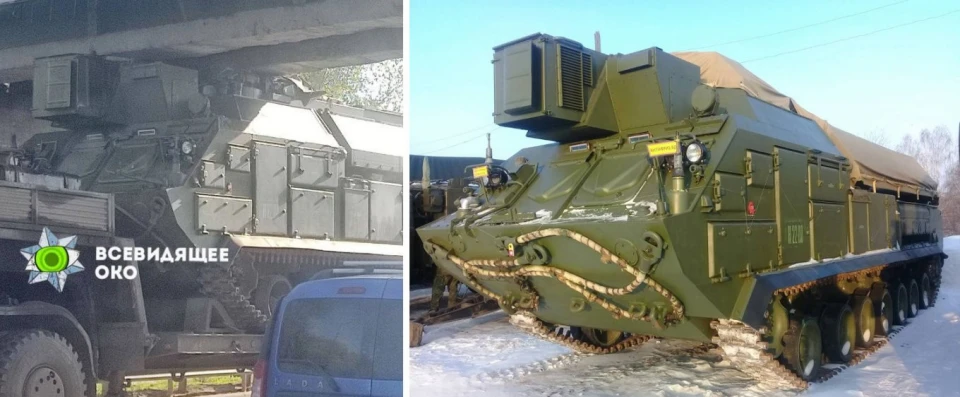 2023, Thursday
30 November
Ukrainian army destroys 13 Russian tanks, 28 vehicles, 1,180 soldiers per day - General Staff
2023, Wednesday
29 November
Victorious news of 644th day of war: Russian general killed, invading forces destroyed in Kherson region
Russian occupation authorities try 25-year-old Ukrainian who came to Mariupol to visit grandmother
More news