Russian forces attack 124 civilian settlements in Ukraine's 9 regions over last day
Over the past 24 hours on March 27, the Russian army shelled 124 civilian settlements in 9 regions of Ukraine. Preliminary, 8 residents were killed and 66 wounded
This was reported by the Military Media Center.
"Over the past day, Russian troops fired on the territory of 9 regions of Ukraine," the press service informed.
It is reported that 124 settlements came under Russian army's fire.
The Russian forces attacked Ukraine with mortars, tanks, artillery, multiple launch rocket systems, S-300 anti-aircraft missile systems, X-31 cruise missiles, tactical aircraft and drones.
In particular, the enemy fired at Kyiv, Chernihiv, Sumy, Kharkiv, Luhansk, Donetsk, Dnipro, Kherson, and Zaporizhzhia regions.
The damage to 76 infrastructure facilities has been confirmed.
According to preliminary information, 8 civilians were killed and 66 sustained injuries of varying severity as a result of Russian strikes.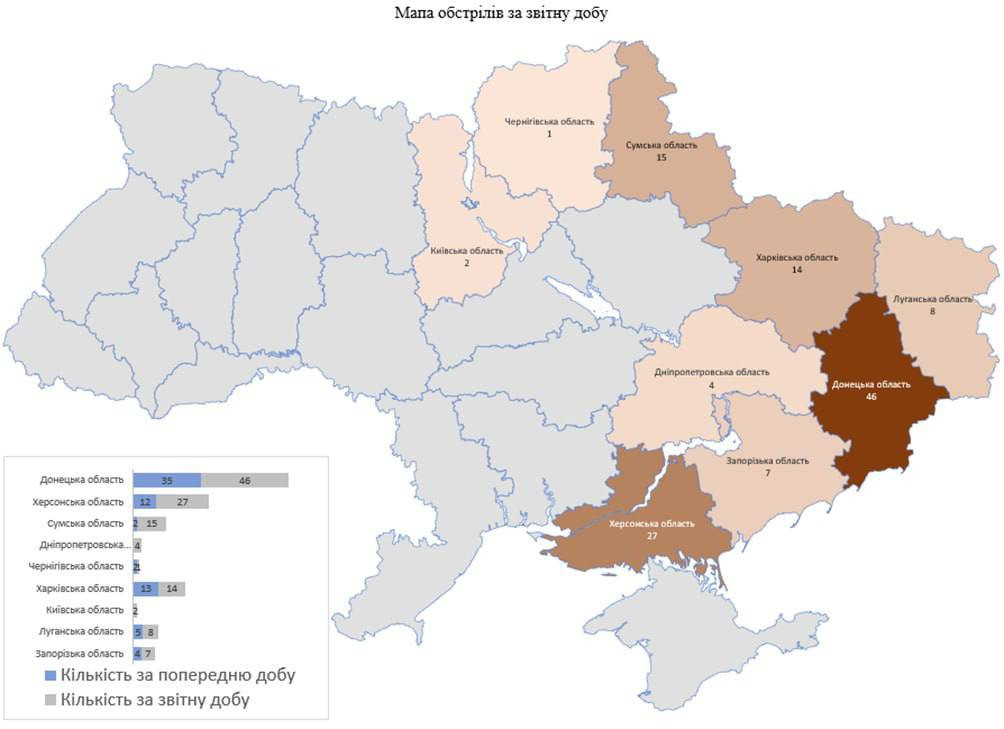 Russian troops nearly destroyed ZNPP's emergency systems, safety situation is worsening every day 

Russian troops lose positions east of Vuhledar - Ukrainian Armed Forces serviceman Voitko
More news