Russia hits evacuation bus with drone in Kherson region
On Tuesday, October 31, Russian terrorists hit an evacuation bus with an FPV drone in the Kherson region
The Southern Defense Forces of Ukraine reported the information.
A Russian FPV drone hit an evacuation bus that was helping residents of one of the villages to leave for safer settlements.
According to the preliminary information, two people were injured and are being treated. Their lives are not in danger.
"Terrorists have once again proved that their goal is to terrorize civilians!" the Ukrainian Defense Forces emphasize.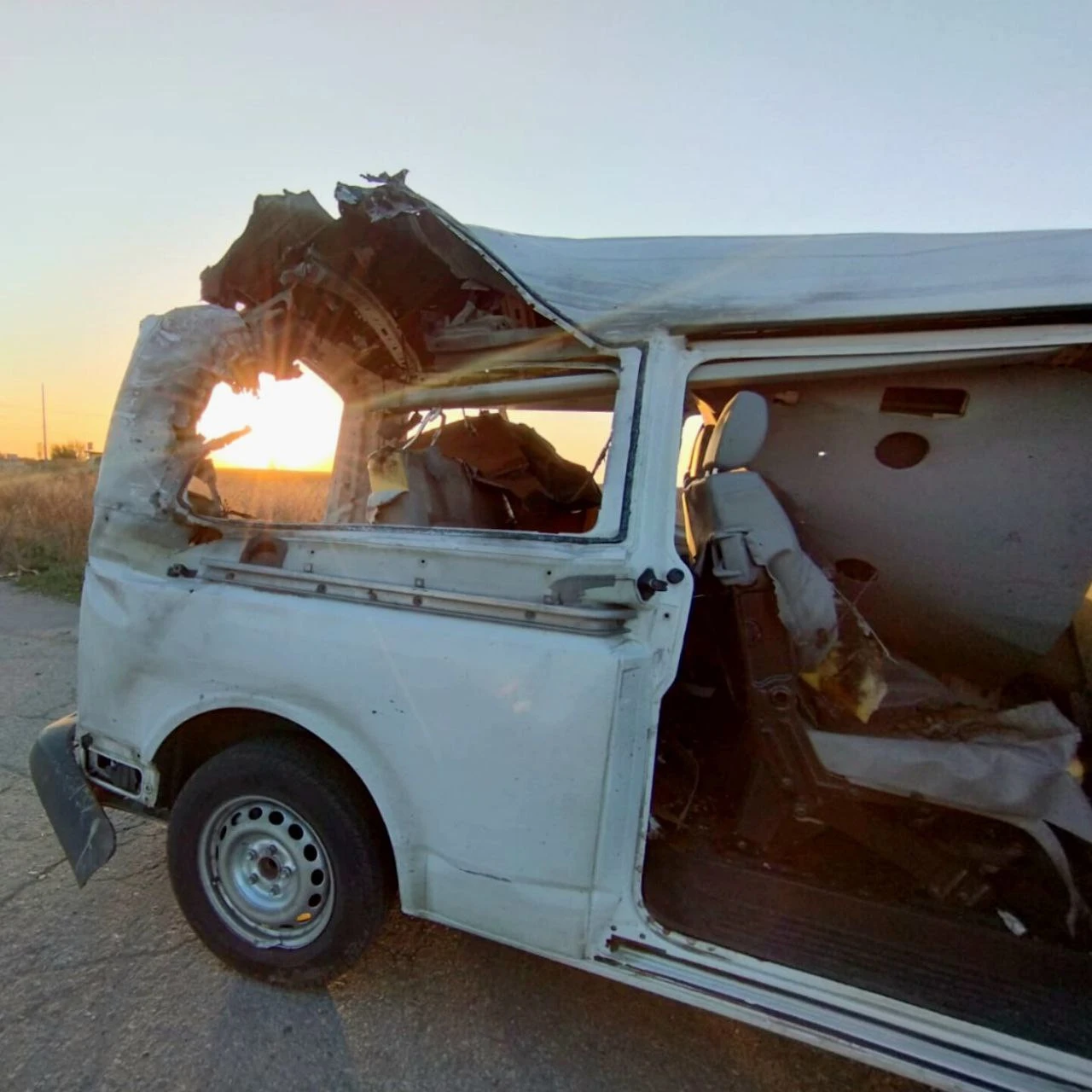 Photo: t.me/SJTF_Ode
On the morning of October 31, the occupying Russian army shelled the Kherson region. One of the shells hit a civilian car in the suburbs of Kherson, killing the driver.
Victorious news of 646th day of war: Ukraine to produce air defense systems, intelligence conducts another sabotage in Buryatia
More news