"Grain crisis" should not overshadow Ukraine-Poland relationship – military expert Zgurets 
The recent focus on grain and other agricultural products is due to some critical statements being made at this stage. While these matters are related to business and economics, they should not distract from the fact that Ukraine and Poland are strong partners when it comes to countering Russian aggression
During the initial stages of the conflict, Poland provided significant military support to Ukraine, including tanks, anti-aircraft systems, airplanes, and various ammunition. This support played a crucial role early on, and it's essential to continue this collaboration. Joint ventures in Poland are now repairing Ukrainian military equipment, and there are even discussions about jointly developing new weaponry.
Dariusz Materniak, an expert on international affairs from Poland and the head of the Poland-Ukraine Center, emphasizes that Russia remains the primary threat to Poland's security in the foreseeable future.
"While the recent discussions about importing Ukrainian grain to Poland have raised concerns, it's important to remember that the fundamental nature of Polish-Ukrainian relations should not be overshadowed by these recent statements," Materniak stated.
Poland is actively working to enhance the capabilities of its Armed Forces. For instance, Polish companies are currently engaged in repairing Leopard 2 tanks that were provided to Ukraine. 
"The first two tanks of this type recently arrived in Poland for repairs. Any military equipment produced by Polish companies can be serviced and maintained in Poland when necessary, further strengthening the partnership between the two countries," he said. 
Ukraine-Poland Krab self-propelled gun contract
Poland is set to deliver an additional 54 units of Krab self-propelled guns to Ukraine through a contract agreement.
"This contract spans several years. Currently, it's believed that Polish factories can manufacture 20-30 Krab self-propelled guns annually. Primarily, this production serves the needs of our Armed Forces. We anticipate fulfilling this contract in 2 to maybe 3 years, and there's potential for further orders from our Armed Forces," stated Dariusz Materniak.
He added that before the conflict, Poland produced approximately 20-25 thousand rounds for the 150 mm Krab self-propelled guns and other similar weapons. To meet increased demand, production needs to ramp up significantly, potentially by 4-5 times. Companies in Poland and abroad are actively working to boost the supply of ammunition in this caliber.
Russia's UN Charter violations
Zelenskyy's UN Security Council speech was significant. He asserted that Russia is disregarding all UN Charter principles. Currently, our soldiers on the frontlines are sacrificing to uphold these fundamental principles, as demonstrated by Ukraine and other nations.
Frontline situation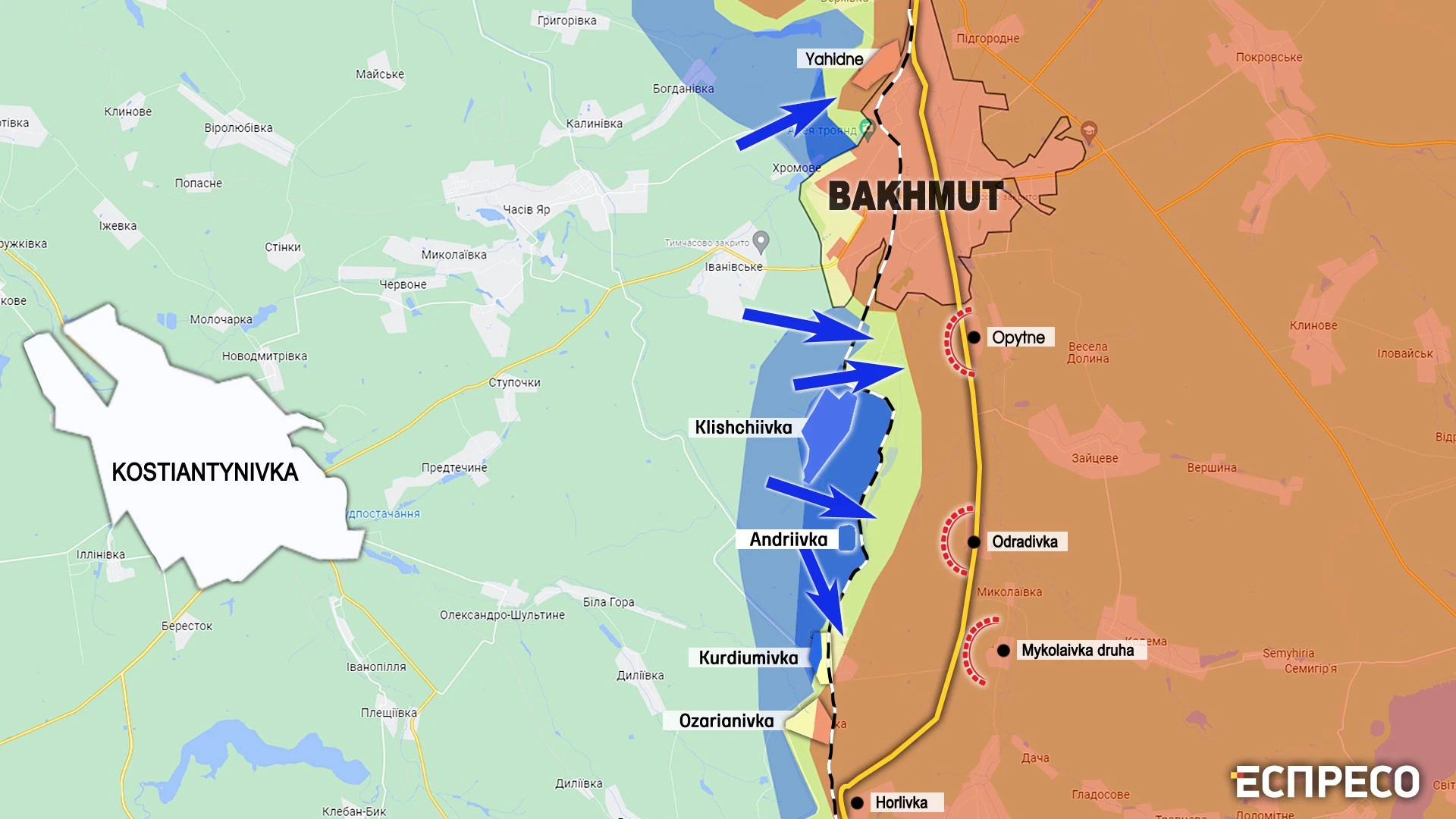 Senior Lieutenant Pryvyd, the commander of the Pryvydy ("Ghosts") sniper platoon in the presidential brigade, reports that our troops in the Bakhmut area are in a defensive position.
 "We have secured key areas, occupied strategic heights, and repelled enemy counterattacks. Our infantry is formidable, providing us with confidence," Pryvyd stated.
Recently, the Armed Forces disclosed their achievements in the Bakhmut region, having eliminated over 500 Russian soldiers, a remarkable outcome. They are now focusing on high-value targets with concentrated enemy forces. In terms of sniper operations, the Armed Forces consistently commend the enemy's training and emphasize their own preparation.
Ukrainian-made Alligator rifle
Operating the Ukrainian-made Alligator rifle is advantageous for snipers due to its silence and minimal recoil. The rifle's unique system enables accurate aiming without experiencing significant recoil.
"This rifle is effective at distances of nearly three kilometers, making it invaluable for engaging the enemy even through obstacles like walls. It's a critical addition to our arsenal, and we're already using it extensively," Pryvyd explained.
Thanks to this weapon, the Armed Forces are well-equipped to handle various tasks on the battlefield with precision and effectiveness.
Fire at factory in Moscow, drone attack, and explosion at oil depot in occupied Makiivka: This week's blasts in Russia
More news