Denmark to hand over F-16s to Ukraine in spring: how aircraft will change balance of power in skies
Espreso explains what these aircraft are, how Ukraine negotiated their transfer and how F-16s can change the situation at the front
How did Ukraine manage to get the F-16 fighter jets?
Back in September 2022, the transfer of F-16 fighter jets to Ukraine looked like a very distant prospect, even if a real one. At the time, US Air Force Europe and Africa Commander General James Hacker said that Ukraine would receive F-16s only in 2-3 years after a political decision was made. 
Joe Biden's words in January did not sound too optimistic for Ukrainians either. Even after his visit to Kyiv, the US president kept ruling out the possibility of transferring F-16s to Ukraine. At least that's how his public statements sounded.
"There are no grounds on which, in the opinion of our military, it would be possible to justify the need to provide Ukraine with F-16s. That's why I'm ruling it out for now," Biden said in the winter.
However, in early 2023, Ukrainian Foreign Minister Dmytro Kuleba openly stated that after reaching an agreement on the transfer of Leopard tanks, the next step would be fighter jets. And in March, Western media reported that Ukrainian pilots had arrived in the United States to train on F-16 simulators.
Key decisions were made in May 2023. US President Joe Biden approved the training of Ukrainians on the F-16, and a few days later, at the 12th meeting of Ukraine's allies in the Ramstein format, it was decided to create an air coalition to train Ukrainian pilots. 
On August 18, Deputy Prime Minister of the Netherlands Wopke Hoekstra confirmed that the United States had approved the delivery of F-16 multi-role fighters to Ukraine. Earlier, Danish Foreign Minister Lars Løkke Rasmussen confirmed that his country had received permission to send fighter jets to Ukraine.
On August 20, during a trip to the Netherlands, President Volodymyr Zelenskyy announced what he called a "breakthrough agreement" with Prime Minister Mark Rutte: Ukraine will receive 42 F-16 fighter jets.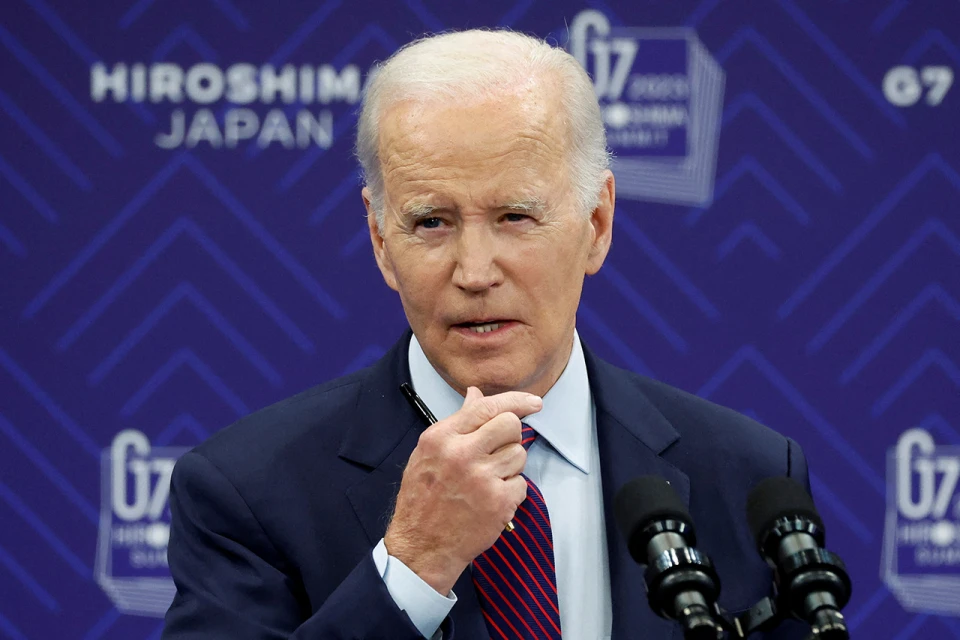 US President Joe Biden Photo: Reuters
When will Ukraine receive the F-16s? Could they have been delivered earlier?
On 17 August, Ukrainian Air Force spokesman Yuriy Ihnat said that Ukraine would not be able to receive F-16s from its Western partners this autumn or winter, so it would need to strengthen its air defense.
Earlier, the Ministry of Defense of Ukraine hoped to receive the first aircraft in autumn 2023. In particular, this was stated by Defense Ministry adviser Yuriy Sak in a commentary for the Washington Post. 
"If we all make every effort ... and decisions are made quickly, I believe that in late September or early October we will be able to see the first F-16s flying in Ukrainian airspace," Sak said. The Pentagon has given roughly the same dates, noting that "the delivery of F-16s to Ukraine could take several months."
The fighter jets were not delivered earlier because the Ukrainian Armed Forces had more important needs. In Ramstein, the chairman of the US Joint Chiefs of Staff, General Mark Milley, said that Ukraine's defense capabilities are being strengthened gradually. For example, 10 F-16 aircraft cost a billion dollars, and the same amount is spent on their supply and maintenance. Previously, the funds should have been used for more important needs of Ukraine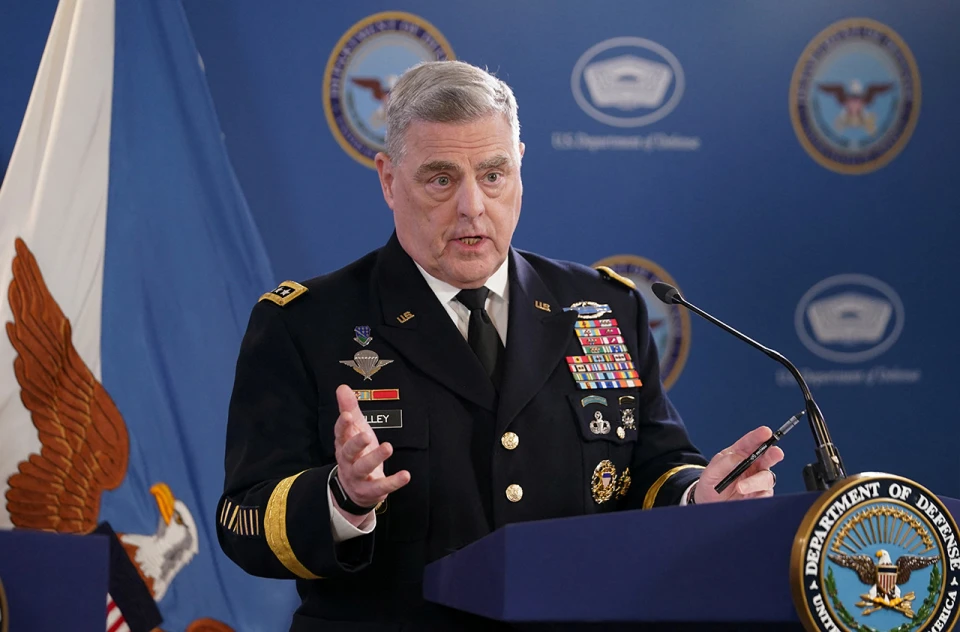 General Mark Milley. Photo: Reuters
"If we were talking about F-16s, and we have been asking for them for a long time, there would be no Bradley or Abrams. We take a step-by-step approach to what we provide. Each package has additional touches to strengthen Ukraine militarily," Milley said. 
At a meeting with his counterpart Mark Rutte in the Netherlands on 20 August, President Volodymyr Zelenskyy said that after training Ukrainian pilots and engineers, the Netherlands would provide 42 fighter jets to Ukraine. He also stressed that this was "just the beginning".
On October 11, Danish Defense Minister Troels Lund Poulsen said that the country would be able to deliver the first F-16s to Ukraine in March-April 2024.
What is F-16 fighter jet, and what are its technical characteristics?
The F-16 Fighting Falcon (also known as the Viper among pilots) is a single-engine light fighter developed by General Dynamics for the US Air Force. Today, in addition to the United States, 24 other countries use these fighters. The F-16 is the most mass-produced fourth-generation fighter jet: as of 2009, more than 4,400 aircraft had been built, and in 2016, more than 2,500 of them were in service.  
The F-16 was developed as a daytime fighter to gain air superiority, and over time it has evolved into an all-weather, multi-role aircraft. The main features of this fighter include a frameless canopy for good visibility, a side joystick for easier control during maneuvering, an ejection seat that can be tilted 30 degrees from the vertical to reduce the impact of overload on the pilot, and a fly-by-wire control system that helps stabilize flight control.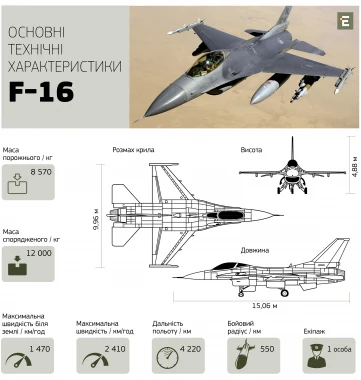 Main technical characteristics of the F-16:
length: 15.06 m;
height: 4,88 м;
wingspan: 9,96 м;
empty weight: 8,570 kg
weight of the equipped aircraft: 12,000 kg
maximum speed: 2410 km/h
maximum speed near the ground: 1470 km/h
flight range: 4220 km
combat radius: 550 km
crew: 1 person
The fighter is armed with a six-barrel General Electric M61-A-1 aircraft gun (6,000 rounds per minute, 511 rounds), up to six AIM-9L/M/P Sidewinder short-range guided missiles.
In the fighter-bomber version, it can carry air-to-surface guided missiles, as well as guided bombs with laser and optoelectronic guidance systems, and conventional Mk.82, Mk.83 and Mk.84 bombs.The F-16ADF can carry the AIM-7 Sparrow medium-range air-to-air missile.It is possible to use air-to-surface missilesAGM-65A/B/D Maverick.
Are the F-16 jets better than the Russian MiG and Su?
Russian resources often publish comparative tables of fighter aircraft characteristics, which suggest that Su aircraft are no worse than F-16s. However, these tables compare parameters such as size or speed, which are not really decisive.
For example, a veteran of the Russian-Ukrainian war, Major Oleksiy Hetman, emphasizes that the F-16 are ahead of Russian fighters in many respects. The smaller size of the F-16 is its advantage. In addition, American fighters have a better radar system. This means that the F-16 will "see" Russian Su and MiGs at a greater distance than they can. The big difference between all Russian aircraft and the F-16 is that the F-16 is less visible to enemy radar systems and airborne radars because it has an effective reflective surface of only 1 square meter, while the MiG-29 has 29 square meters. In other words, the F-16 is less visible. It also has an on-board radar that can see a hundred kilometers further than the enemy. And the missiles used by the F-16 are more long-range, flying 50-70 km further than the missiles of the same MiG-29," the military analyst said. Hetman says that a possible air battle between the MiG-29 and the F-16 would simply not have started because the F-16 would have seen the enemy aircraft earlier and destroyed it.
Why does Ukraine need F-16s?
Lieutenant General Mykola Oleshchuk, Commander of the Air Force of the Ukrainian Armed Forces, spoke in detail about the importance of the US Vipers for Ukraine's defense. According to him, Russian aviation currently has a numerical and technological advantage over Ukrainian aviation. Protecting the Armed Forces and civilians in the combat zone from enemy aircraft and helicopters will help save many lives.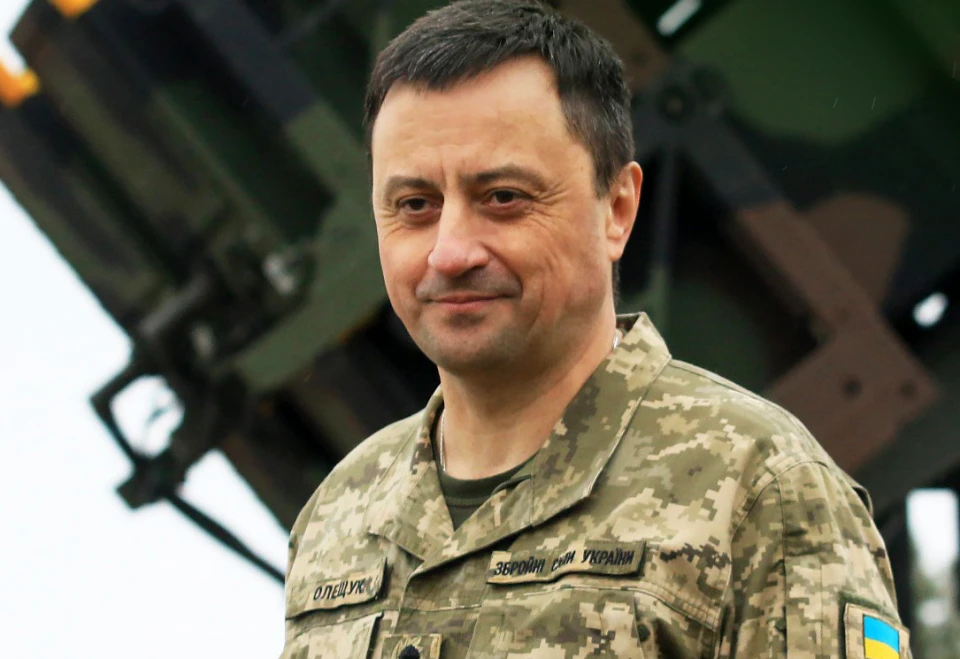 Lieutenant General Mykola Oleshchuk, Commander of the Air Force of the Ukrainian Armed Forces. Photo: www.facebook.com/kpszsu
In addition, Oleshchuk writes that despite the effective work of Ukrainian air defense, it destroys about 75% of cruise missiles and attack drones, while the rest still reach their targets. Instead, F-16s can effectively destroy air threats at the borders, preventing missiles and drones from reaching our cities. They will also allow us to effectively counter guided bombs
"The enemy is increasingly using 500kg guided aerial bombs along the entire frontline. There are signs of preparations for the massive use of 1,500 kg bombs! Russian bombers do not enter the area of our air defense, remotely striking the front line and frontline cities. Civilians in the northern, southern and eastern regions are suffering. F-16s are armed with air-to-air missiles with a range of up to 180 km. This will allow us to drive enemy aircraft away from our borders and the combat line, which minimizes the likelihood of using guided bombs and other airborne weapons," the Air Force commander said.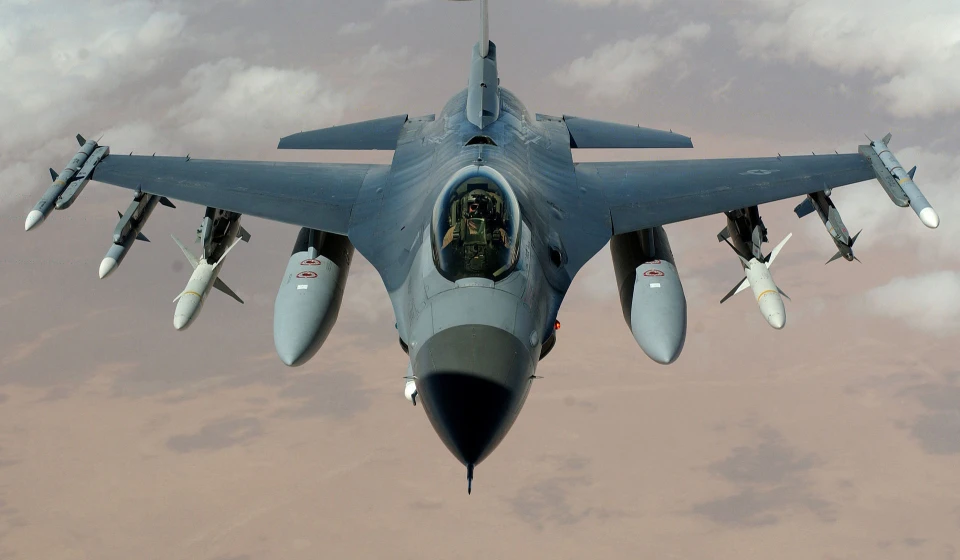 Photo:Getty Images
According to Oleshchuk, the presence of F-16s will also help to establish control over the Black Sea, "to drive the entire enemy fleet either into ports or to the seabed". 
How will the F-16 affect the war against Russia?
Western partners have unanimously warned that we should not think that the fighter jets will be a "magic wand" that will change everything in Ukraine's favor overnight. Joe Biden emphasized that F-16s cannot be used effectively in every situation.
"As for F-16s, they are not needed, for example, in Bakhmut. They will not bring any additional benefit there. Ukraine already has all the weapons it needs, including tanks. I don't think F-16s will take part in the fighting right now. A counter-offensive will begin soon, and if it is successful, then we will have to fight the Russian soldiers, who are based at a great distance, for which the range of the current tanks is not enough," the US president explained. 
The fact that Ukraine does not plan to use US fighter jets during the summer counter-offensive was confirmed by Ukrainian Defense Minister Oleksiy Reznikov. However, Air Force Commander Mykola Oleshchuk, for example, believes that the Falcons would be useful in a counter-offensive. 
"The wide range of modern high-precision weapons of the F-16 will allow for precision strikes on Russian troops during counter-offensive operations. It is necessary to stop the enemy's attacks, gain air superiority, and destroy the enemy's supply routes for equipment, ammunition and manpower. These tasks can be performed by the F-16!" the lieutenant general wrote.
Even 20-30 F-16s could give Ukraine complete air superiority, according to military analyst Oleksiy Hetman. In his opinion, a few dozen of these aircraft are better than half a thousand MiGs. Military expert Serhiy Zgurets is convinced that the arrival of F-16 fighters with long-range missiles in cooperation with AVACS will completely stop Russian Su-57s from flying in Ukraine.
General Christopher Cavoli, Commander of Allied Forces Europe, made an even more categorical forecast. He said that providing Ukraine with F-16s and long-range missiles would help it defeat Russia.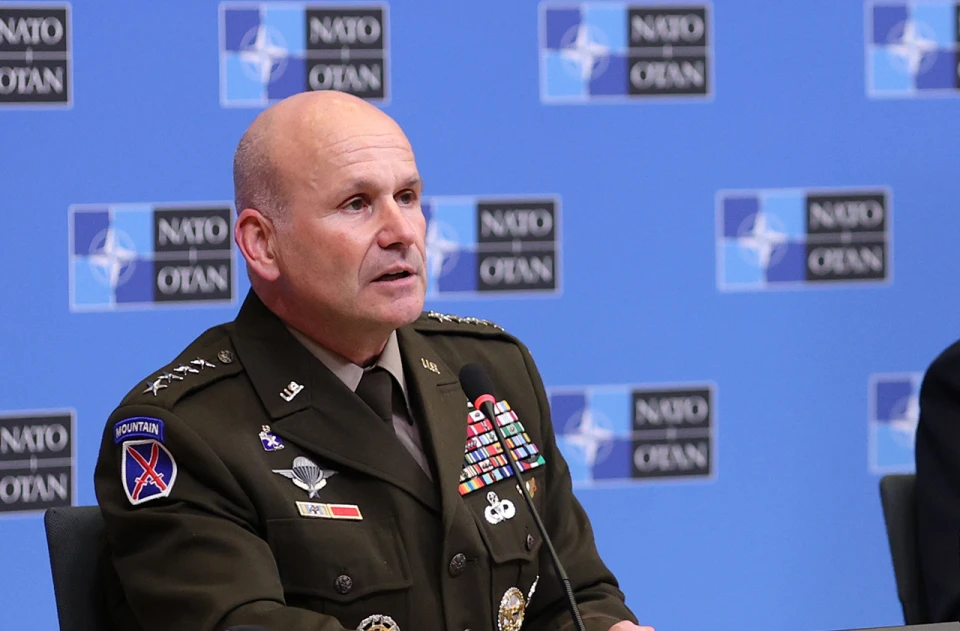 General Christopher Cavoli, Commander of Allied Forces Europe. Photo: Getty Images
A similar opinion was expressed on Espreso by Yuriy Ihnat, a spokesman for the Ukrainian Air Force Command.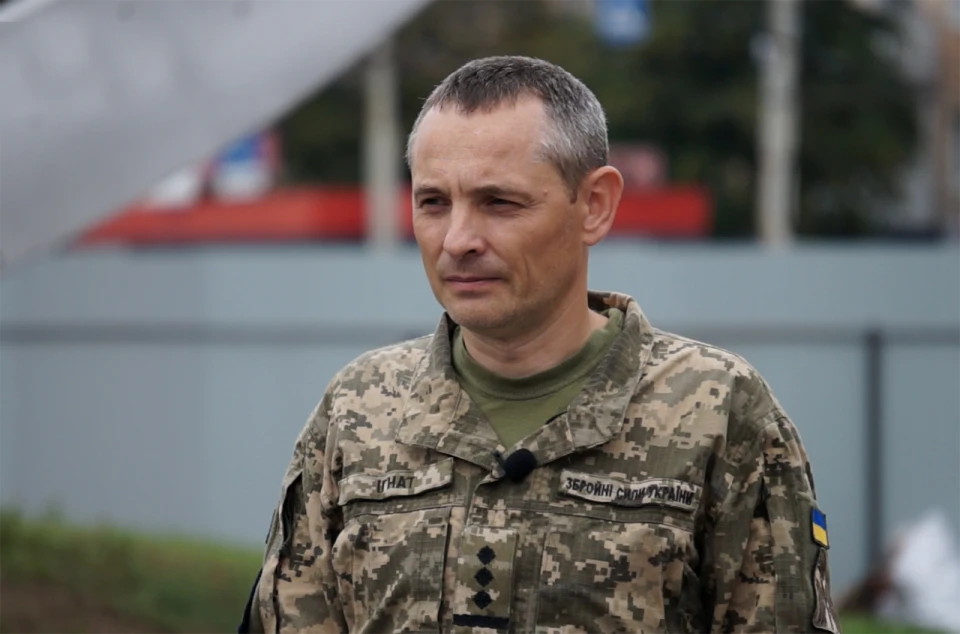 Yuriy Ihnat, a spokesman for the Ukrainian Air Force Command. Photo:suspilne
"When we have F-16s, we will win this war. If these aircraft come to Ukraine, they will be on combat duty in different regions at our operational airfields. With this fighter aircraft, the effectiveness of HARM missiles, JDAM guided bombs, and so on will increase significantly.
The F-16 will help our ground troops quickly liberate Ukrainian territories by striking enemy command posts, military groups, and logistics supply chains.
These fighters are also capable of restoring order at sea, having anti-ship missiles. The F-16 is a multi-purpose aircraft that can engage ground, air and surface targets, as it is equipped with Harpoon missiles, among other things," Ihnat said.
Russia loses 10 armored vehicles, 4 tanks, and 700 soldiers in one day of war in Ukraine – General Staff 
2023, Saturday
9 December
Defence of Avdiivka's heights prevents other parts of frontline from falling apart - military expert Svitan
More news