Countering Russia's energy attacks: strategies for Ukraine's response to energy terrorism
Russia has been stockpiling missiles to attack Ukraine's energy system this fall and winter. On the morning of September 21, it attacked Ukraine's energy facilities again. Espreso explains whether and how Ukraine can respond to the aggressor's attacks and when the Ukrainian Defense Forces began to strike at Russia's territory
The article covers the following topics:
Russia is targeting the energy system again - Ukraine is ready to respond
How can Ukraine respond to Russian strikes? Expert opinion
When did Ukraine start striking at Russian territory?
Russia is striking the energy system again - Ukraine is ready to respond
On the night of September 21, Russian terrorists carried out the first attack on Ukrainian energy facilities in 6 months. The attack damaged some facilities in Ukraine's western and central regions. Consumers in Rivne and Zhytomyr regions were partially cut off from power supply. The attack also damaged power distribution networks in Dnipropetrovsk, Kyiv, and Kharkiv regions.
Last week, British intelligence said that Russia is preparing stockpiles of cruise missiles to strike Ukraine's infrastructure this winter, as it did between October 2022 and March 2023. Back then, it mostly launched Kh-101 (AS-23 KODIAK) missiles in its terrorist attacks. 
British intelligence has reported a decrease in the rate of missile expenditure since April of this year. Consequently, there is a concern that Russia may be accumulating substantial stockpiles of cruise missiles, which could pose a significant threat to energy infrastructure, particularly during the winter months.
The other day, the head of the Main Intelligence Directorate of Ukraine, Kyrylo Budanov, said that the Russians would be punished for potential attacks on the country's energy infrastructure in the fall. According to him, Ukraine is working on a special campaign of deterrence and retaliation to counter possible attacks on energy facilities by Russian troops in the fall and winter.
"Let them start. They will also get a response," the intelligence chief emphasized.
photo: epravda.com.ua
How can Ukraine respond to Russian strikes? Expert opinion
Budanov's statement, suggesting that Ukraine will retaliate against Russian strikes on the country's energy system, implies that the Ukrainian Defense Forces have the capability to respond effectively and target infrastructure within enemy territory that serves as a vital part of their logistics and military supply network. It does not indicate an intent to create unbearable conditions for the Russian population, as clarified by military expert Major General Viktor Yahun of the Security Service of Ukraine.
"It is logical for us to destroy their enterprises. For example, recently there was a strike on their enterprise that produces aviation kerosene and rocket fuel. They probably also produce kerosene for the civilian population. But we don't pay attention to this, because we understand that they are primarily working for the frontline.
If there are any blackouts or problems, it does not mean that we are hitting civilian infrastructure. First of all, we are hitting the things that support the operations of their factories that work for defense, military units, etc. We definitely do not plan to create the problems they are trying to create for us. The Russians are causing them to themselves, that's the most interesting thing," Viktor Yahun said in a comment to Espreso. 
According to Major General Viktor Yahun, Russia faces numerous challenges, including the lack of gas supply in many settlements and a communal system that, if disrupted, could lead to significant problems for cities and communities.
Military expert and retired colonel, former commander of the Airborne Forces of Ukraine, Ivan Yakubets, emphasizes the vast scale of the Russian Federation and its energy supply system, which covers a territory as expansive as all of Europe or even larger. This makes it challenging and potentially perilous for Ukraine to inflict a similar level of damage on Russia as they have experienced themselves. However, Yakubets also underscores the importance of proactively targeting Russian infrastructure to prevent further damage and to deter potential attacks during the winter. He notes that Russia has already caused significant harm, affecting approximately 40% of Ukraine's energy supply system.
"We need to conduct reconnaissance (on the Russian territory - Author) immediately in order to give an adequate response. We need to work now and identify their targets and exact coordinates. We need to choose the most important nodes (supplying the Russian military - Author), which will be affected by the destruction of the objects associated with them. We have few forces and means to fight them, so we need to reconnoiter and be prepared. We need to strike at the territory of the European part of the Russian Federation, around Moscow, St. Petersburg, and their regional centers. We don't need power outages or strikes on the power system of a district, town, or village, as this will work for the aggressor," the expert explains. 
Objects of the production system of the Russian military-industrial complex, places where weapons are manufactured - everything that is within the reach of Ukrainian troops must be destroyed. To do this, it is enough, for example, to hit the power system of a plant that produces tanks, air defense, or other weapons, which will stop working normally, Ivan Yakubets notes.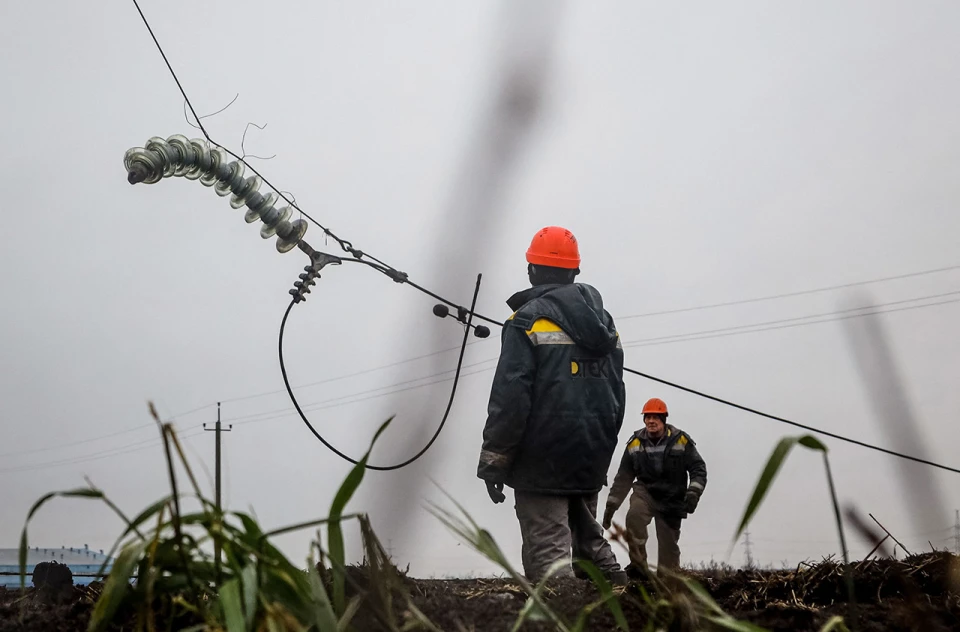 Photo: Getty Images
In reality, Ukraine lacks the resources and capabilities for a symmetrical response to Russia. Achieving such a response would require the construction of numerous strategic aircraft capable of launching missiles like the Kh-101 and Kh-555, which is not currently feasible. Therefore, the response will inevitably be asymmetrical, with the primary objective being the reduction of the enemy's combat capabilities. According to Andriy Ryzhenko, Captain 1st Rank, Ukrainian Navy Reserve, and strategic expert at Sonata, there are generally two approaches to achieving this goal.
"The first is to continue building up the air defense system. The second is to strike at the places where their attack forces are based, where their aircraft are deployed, and at the enterprises that produce missiles or components. Such measures have already been taken before. Yes, the enemy is accumulating missiles. For example, it is known that they have accumulated 140 Kalibr missiles. Therefore, a lot depends on intelligence to proactively detect when the enemy is trying to prepare for a strike and to strike ahead of it," the expert believes. 
Russia is already conducting additional reconnaissance of energy system facilities in Ukraine. Given the poor situation with satellite data, it is working through agent methods - establishing the coordinates of substations, stations, and energy hubs. In the past year, Russia primarily targeted Ukraine's Soviet-era energy infrastructure. However, Ukraine has made significant strides in restoration, largely with the assistance of Western partners, effectively creating a new energy network. Mykhailo Samus, an expert at the Center for Army, Conversion, and Disarmament Studies, explains that the Russians are seeking to gather information about this new network.
Currently, Russia is using mostly attack drones for attacks, while accumulating missiles to launch them at the energy infrastructure with the beginning of the heating season, and from mid-October, an intensification of such attacks should be expected. 
"Can Ukraine respond? Ukraine is constantly striking at Russian military infrastructure that can support the activities of its army. The other day, for example, there was a strike near Sochi on fuel storage facilities. Especially since Russia is currently experiencing a large-scale fuel crisis, it is very useful to deprive them of such places, exacerbating the crisis that could affect the stability of the Putin regime. I think that Ukraine will increase these strikes, mainly with drones, and will intensify the work of sabotage groups - all this so that the Russians also feel what it is like to live in winter when they are hitting the energy infrastructure," says Mykhailo Samus. 
It's essential to recognize that Ukraine is in a considerably improved position compared to a year ago. The population is prepared, the energy sector is actively making preparations, and the air defense systems have become more effective. Simultaneously, Russia's options are limited in terms of missiles and Shaheds, suggesting that the situation may not be as favorable for them as it once was.
"The Russians are accumulating funds, but they have taken a different path. Their problem is not in quality but in quantity. That is, they have begun to simplify some missile systems because they simply do not have the ability to find those expensive elements that they could previously obtain in the open. So there will be more of them, but they will be less accurate, which is why they will try to cover these things with quantity. I think we have parity: as they are preparing, so are we," summarized military expert Viktor Yahun.  
When did Ukraine start striking at Russian territory?
Russia began massive attacks on the Ukrainian energy system in October 2022, and it lasted until March. With intervals of several days or weeks, the aggressor fired "kamikaze" drones and cruise missiles at Ukraine, hitting energy infrastructure facilities. In total, there were about 20 attacks.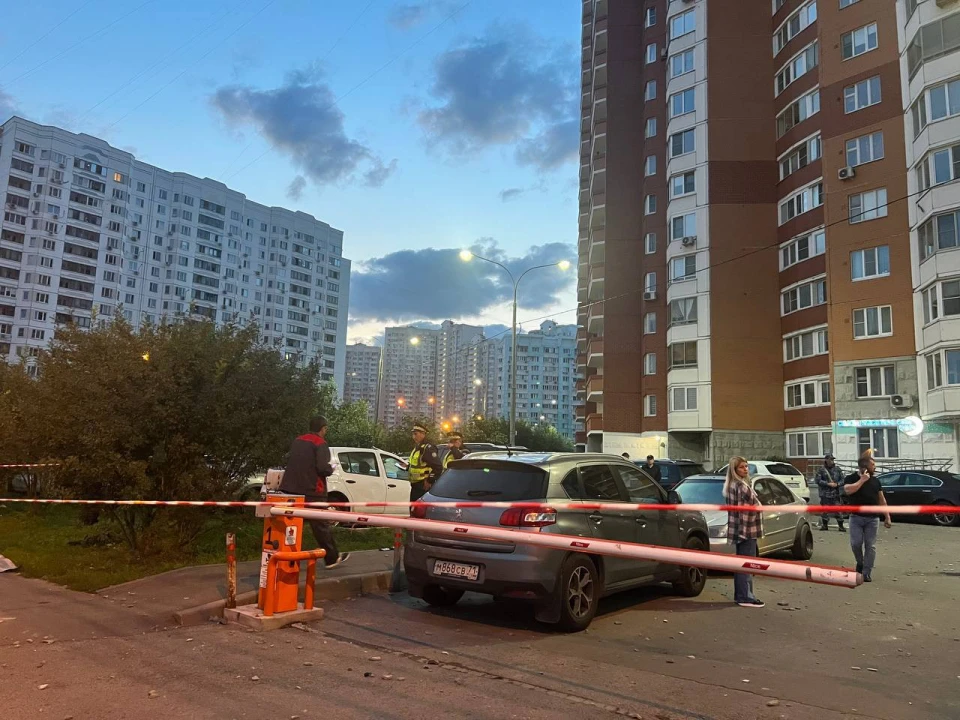 Photo: Andriy Vorobyov on Telegram
The last day of winter, February 28 of this year, could be seen as the commencement of Ukraine's response. During this period, the information space was abuzz with reports of UAVs and "UFOs," believed to be Ukrainian drones launching attacks on energy infrastructure facilities deep within Russia. While not all of these drones reached their intended targets in Russia, they had a notable psychological impact on the aggressor country.
Subsequently, reports emerged of attack drones targeting various Russian cities. Three "kamikaze" drones made an appearance in Belgorod but failed to achieve their objectives, causing damage to several vehicles and homes. Explosions were reported, and a fire broke out at a large oil depot near an oil refinery in the city of Tuapse in the Krasnodar Krai. Additionally, an unidentified aircraft crashed near the village of Novoye, Adygea. Another UAV crashed near the village of Gubastovo, Moscow region, which is located just 90 km from the Kremlin and 460 km from the Ukrainian border.
On February 28, an extraordinary event took place in Russia as airspace over St. Petersburg and Pulkovo Airport was closed. An unidentified aircraft was detected at a distance of 160-200 km from President Putin's hometown.
On the same day, an explosion occurred at a military airfield in the city of Yeysk, Krasnodar Krai, Russia. It is likely that the local air base was hit by drones. 
Commenting on these attacks, Defense Express expert Ivan Kyrychevskyi noted that this indicates that the targets of future attacks by Ukrainian attack drones may be energy infrastructure at a considerable depth of Russian territory, calling the February 28 attacks a field test of several types of long-range drones that Ukraine may eventually use for more massive strikes on Russian territory. 
At the same time, military expert Mykhailo Samus noted that Ukraine is thus studying the air defense system, exploring possible routes of passage, and preparing for a massive attack. One day, Russian cities may experience real strikes by Ukrainian drones, the expert said. 
Since then, Ukrainian strikes on Russia's territory have continued and are only gaining momentum, covering more and more Russian cities. In a high-profile article published in September 2022, the Commander-in-Chief of the Ukrainian Armed Forces, Valeriy Zaluzhnyi, outlining the strategy for 2023, wrote that it would be possible to put pressure on Russia when the Ukrainian Armed Forces would be able to strike up to 2,000 kilometers deep into Russia, similar to the way the enemy employs missiles.
Fire at factory in Moscow, drone attack, and explosion at oil depot in occupied Makiivka: This week's blasts in Russia
More news