Urgent fundraiser for thermal imaging scope for Ukrainian defenders
We are raising funds to purchase a thermal imaging scope for the soldiers of the Noman Chelebidzhykhan Company of the 251st Battalion of the 241st Brigade
Espreso TV is raising money to buy a Guide TU Series thermal imaging scope for the soldiers of the Noman Chelebidzhikhan Company of the 251st Battalion of the 241st Brigade.
The scope is an effective tool for observing and detecting objects both at night and during the day. Thanks to its rugged waterproof body, it can be used in all weather conditions. The operating time is approximately 10 hours thanks to two types of power supply - a built-in rechargeable battery and a battery that can be replaced without turning off the scope.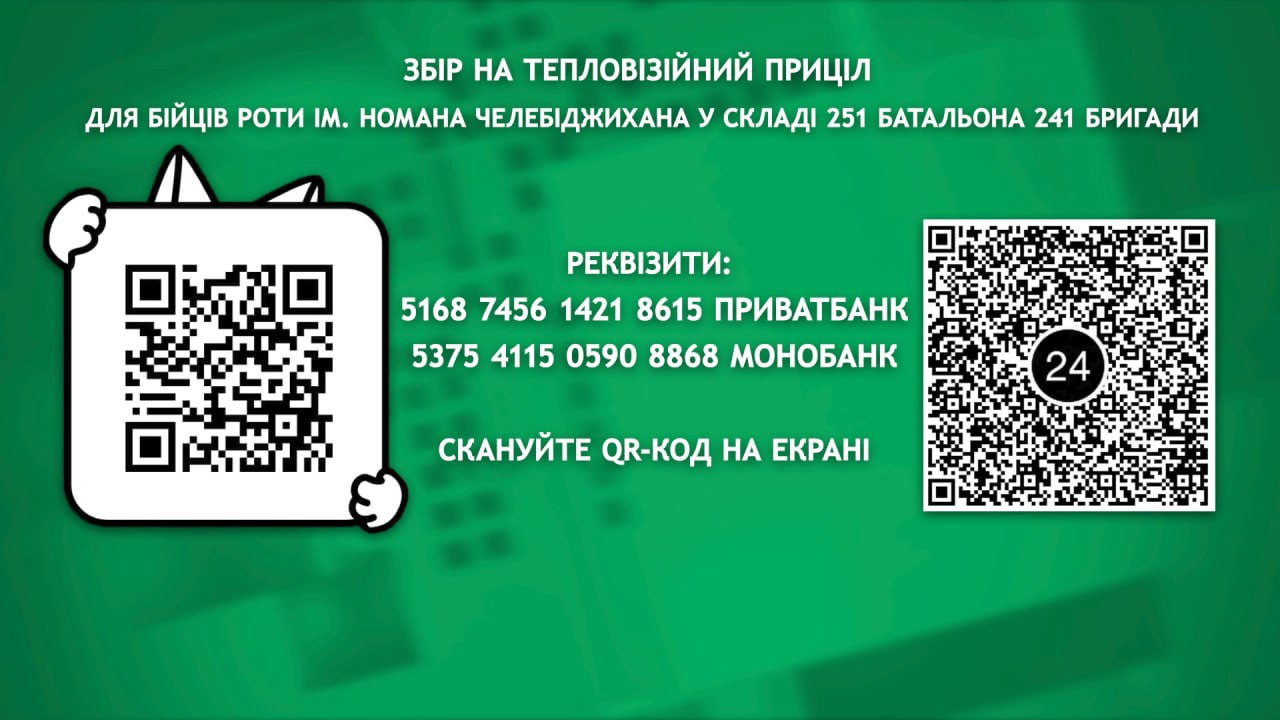 The scopse's cost is UAH 280,000.
Costs are considerable, but the device will really be a great help for Ukrainian defenders!
Details: 
5168 7456 1421 8615 PrivatBank
5375 4115 0590 8868 MonoBank
We believe we can manage the task! 
Let's help Ukrainian defenders see their targets better!
2023, Saturday
9 December
Victorious news on 653rd day of war: aid package from Germany, Ukraine and Sweden discuss supplying Gripen fighter jets
Ukrainian forces repel 32 Russian attacks in Avdiivka sector, 20 in Marinka sector - General Staff
First time leading Polish politician admits Ukrainian-Polish border blockade is national security issue
How many missiles can Russia use in one attack? Aviation expert names maximum number
More news