Ukraine will soon present updated version of Varta armored vehicle
Ukrainian Armor company will soon present an updated version of the Varta armored personnel carrier without Belarusian components
Vladyslav Belbas, CEO of Ukrainian Armor company, announced this in an interview with Forbes.
According to him, the Varta MRAP vehicle was developed on the basis of Minsk Automobile Plant.
"The logic behind the development of the first vehicle was as follows: to make the most affordable, reliable, simple armored vehicle. It passed the tests and began to be mass-produced for the Ministry of Internal Affairs, the National Guard and other security agencies. By 2020, we had delivered several hundred units," said Belbas.
In 2017, the company developed a lighter and faster armored vehicle - the Novator specialized armored vehicle based on the Ford F550 chassis. Since 2018, several hundred Novator vehicles have been delivered to almost all Ukrainian law enforcement agencies.
"The Novator is designed as a versatile platform that can be used to integrate various payloads. That is why the vehicle has a wide range of uses: transportation of personnel, anti-aircraft guns, installation of drones, counter- UAV systems, electronic warfare and electronic warfare equipment, etc.", Belbas said.
According to him, the vehicle had significant export potential — a number of export contracts had been signed, but the war prevented this.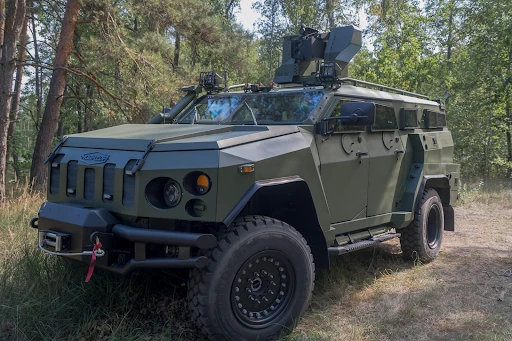 This year, Ukrainian Armor has developed a new modification of this line, the 10-seater Novator, and presented it at an exhibition in Poland.
Ukrainian Armor is a domestic manufacturer of armored vehicles and weapons. The company manufactures and supplies VARTA and Novator armored vehicles and mortars of various calibers: 82 mm, 120 mm and 60 mm, and mortar rounds. As a contractor, it participates in projects for the production of vehicles and equipment for the Neptune and Vilkha MLRS projects, takes part in the research and development of the air defense system, and develops and supplies three different chassis for the Bohdana self-propelled gun system.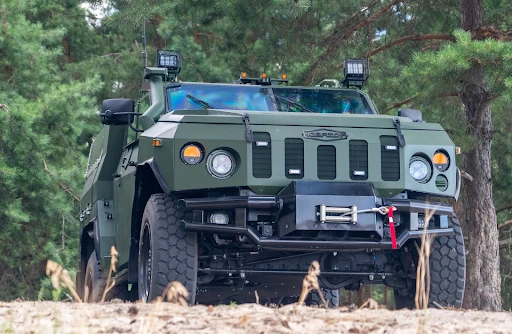 Victorious news on 653rd day of war: aid package from Germany, Ukraine and Sweden discuss supplying Gripen fighter jets
Ukrainian forces repel 32 Russian attacks in Avdiivka sector, 20 in Marinka sector - General Staff
First time leading Polish politician admits Ukrainian-Polish border blockade is national security issue
More news