Russia's combat dolphins and introduction to the great counteroffensive - Serhiy Zgurets
Russia expands cooperation with Iran, utilizes combat dolphins, while Ukraine prepares for a major counteroffensive
Frontline situation and support from partners
Ukraine's main military reserves, including the majority of brigades trained in the West, have not yet been engaged in combat operations. Everything happening on the battlefield is merely the introduction to the great counteroffensive. This was commented on by Defense Minister Oleksii Reznikov in an interview with FT regarding claims of a "slow" Ukrainian counteroffensive. In reality, this "slowness" exists only in publications, as the Ukrainian military is currently attacking the Russian defensive line on various fronts to force Russia to activate, redeploy, and expend its reserves, deplete its strength, and exhaust its offensive and defensive potential. Russia cannot determine where the main strike will be, but it will come at a designated time.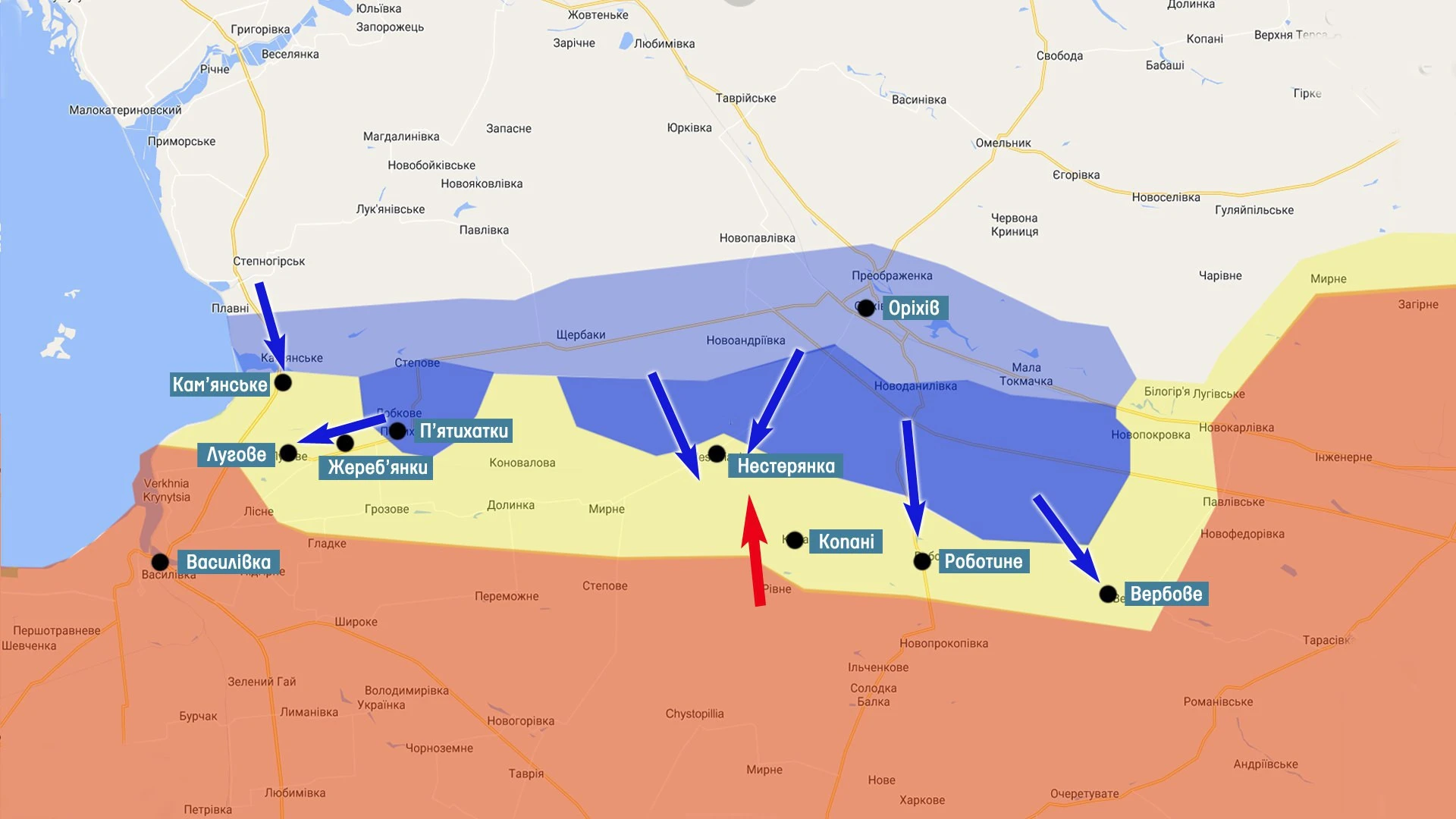 Our military continues to advance both in the east and in the south. For each sector of the front, there is its own tactics and approaches.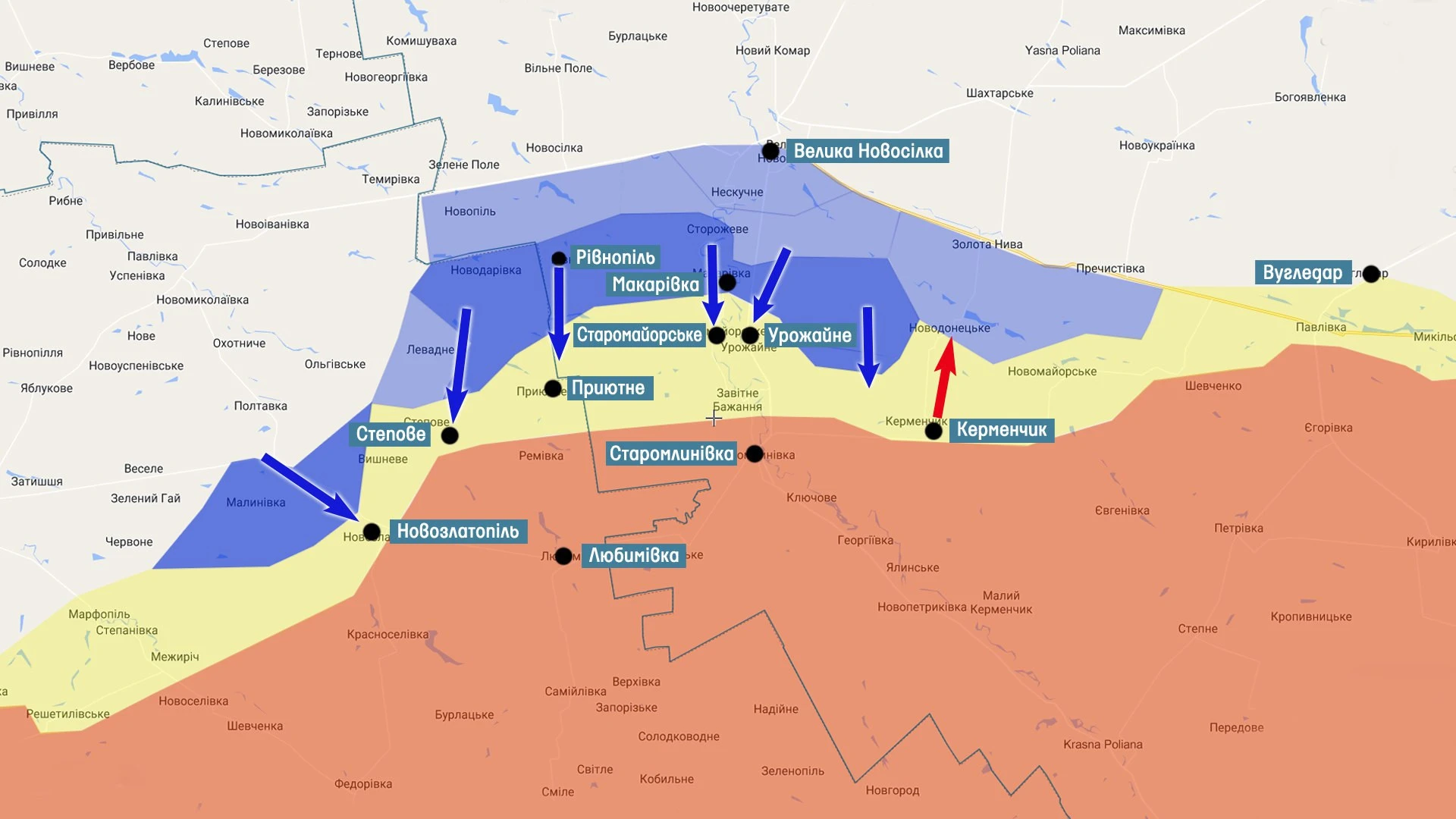 The Ukrainian Armed Forces cleared the western bank of the "Siversky Donets-Donbas" canal near Kurdyumivka, inflicting significant losses on the enemy. This took place to the south of Bakhmut, where the encirclement around Russian forces is tightening more and more. The 28th Brigade acknowledged this as an important success, as they managed to break through the defense that the enemy had been preparing for months. Our assault took a day and a half, preceded by thorough preparation.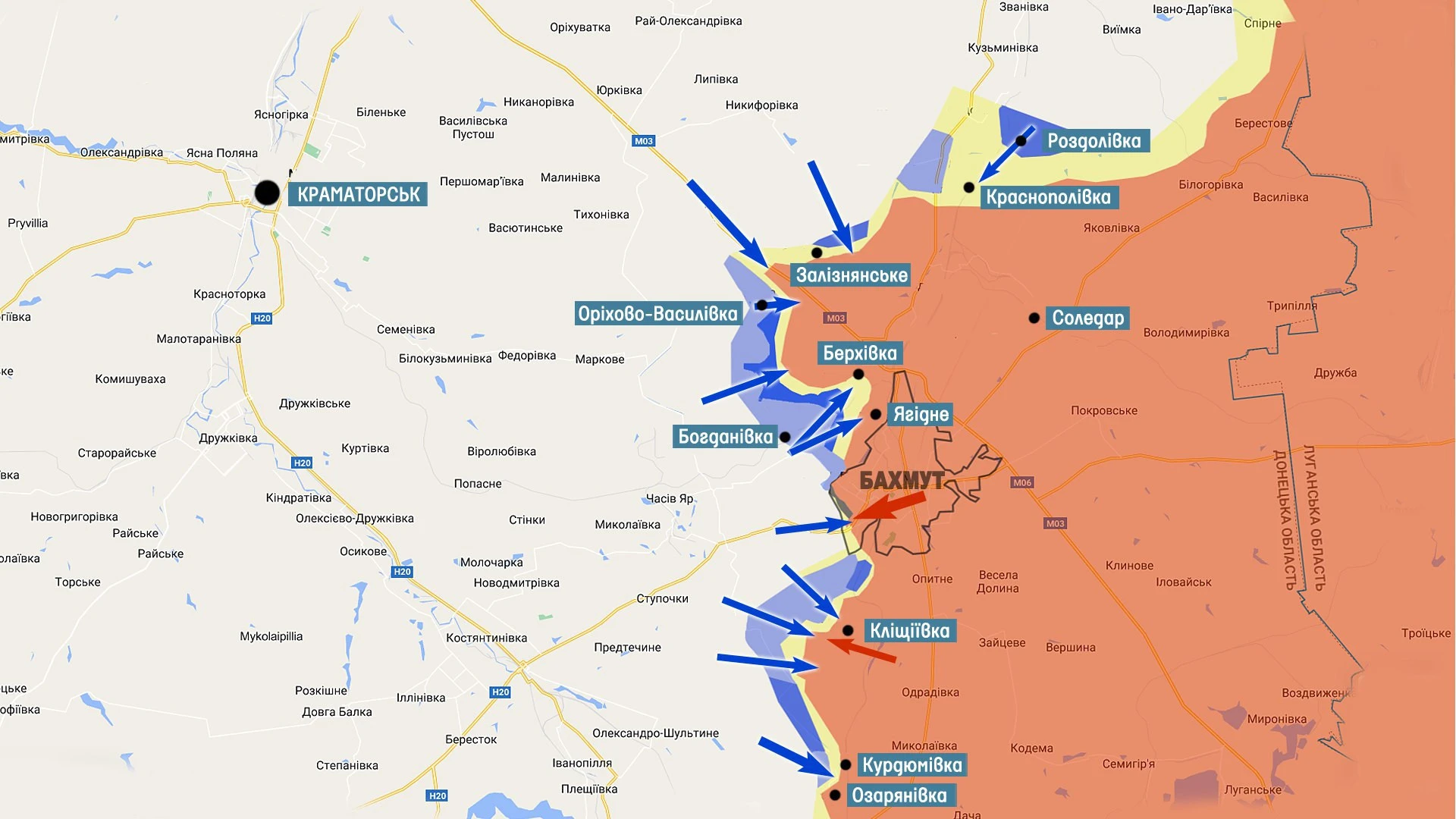 Our advance on the front lines continues, as does the assistance from abroad. The announcement of a package from the United States has been made. We will be receiving Bradley infantry fighting vehicles and 25 Stryker armored personnel carriers, along with a significant quantity of anti-tank weapons, ammunition, and artillery. These are exactly what we need for our offensive operations. Lithuania has also purchased two NASAMS launcher systems for us, which will be handed over to Ukraine in three months' time. We have both the forces and the weaponry to eliminate the enemy, and this progress must be maintained and sustained in the future.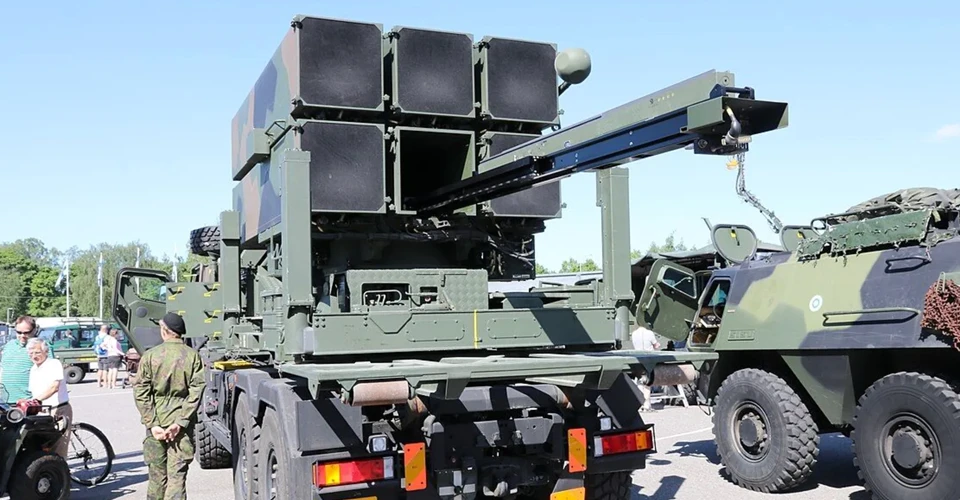 Changes in Ukroboronprom (Ukrainian Defense Industry)
Yesterday, the leader of Ukroboronprom, Yuriy Husiev, was replaced, and 31-year-old Herman Smetanin was appointed instead. Husiev wrote a farewell column, where he mentioned the achievements during the war: increasing production volumes, establishing new logistical supply routes, and successfully launching mass production of new types of weaponry. If everything was so good, why was such an effective manager replaced?
War analyst Valentin Badrak stated that this year, the Ministry of Digital Transformation and the Ministry of Defense have started working vigorously. The first agency has created an incentive system for developers and manufacturers of drones, started working with the Electronic Warfare (EW) system, and developed the Brave1 communication system. The Ministry of Defense has established an accelerated decision-making system regarding technology deployment, which, as they say, will be done in 45 days instead of two years. Ukroboronprom has always been an outsider in this process. The issue is not about Husiev, as he is an executor.
According to Badrak, the previous government deliberately avoided dealing with Ukroboronprom and the industry, and President ZelenskyyZelensky did the same due to a lack of understanding until 2022. Ukroboronprom had not been functioning until today. Initially, it was removed from its role as the leading center and transferred elsewhere. Then Ukroboronprom was supposed to reform itself. No team would reform itself. They lived comfortably because Luch Design Bureau provided significant funds for salaries, diverting them from the missile program. Additionally, Antonov State Enterprise did not finance aircraft production; instead, it used the money earned by the airline. And special exporters. No one intended to reform anyone.
The analyst adds that now Minister of Strategic Industries Kamishin has arrived. This happened because President Zelenskyy faced two issues. First, the excessive dependence on Western weaponry and the inability to use them as desired. Second, the severe shortage of ammunition. That is why the Ministry of Digital Transformation, the Ministry of Defense, and now the Ministry of Strategic Industries have started working. Essentially, this ministry can enter the stage for the first time because previously the department was stagnant, and nothing was done.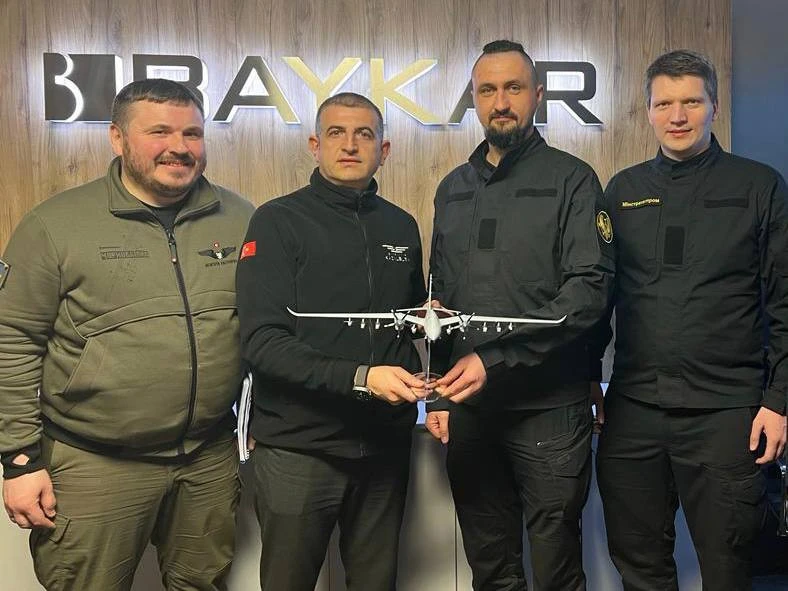 Badrak believes that the Ministry of Strategic Industries faces three significant tasks. The first one is to separate the aviation industry from the department's structure and do everything possible for its development. The second task is to separate missile production and the missile program, allowing them to develop independently of Ukroboronprom. The third task is to transform Ukroboronprom into joint-stock companies, creating a more transparent structure that functions effectively. This can be accomplished by the end of the year. Kamishin's and Smetanin's team has a chance to achieve something.
The cooperation between Iran and Russia is expanding
Currently, Russia is attempting to enhance its capabilities in supplying weapons to its forces. Photos have surfaced online showing Russian positions with either Chinese or Iranian ammunition. Chinese projectiles were delivered to Iran and stored there for a certain period. Additional charges were then manufactured for these projectiles in Iran and subsequently delivered to Russia. Thus, another direction of cooperation between Iran and Russia has emerged. The quality of these munitions is unknown. The channel of cooperation between the countries is expanding.
Andriy Ryzhenko, former Deputy Chief of Staff of the Ukrainian Navy, stated that many shipments from Iran to Russia are transported by sea. It is highly likely that some of these goods are of military nature. According to his opinion, it is possible that certain cargoes are imported through Syria. In the Caspian Sea, Azerbaijan is the only country that supports us, and there is currently no means to inspect shipments from Iran to Russia. Ryzhenko did not rule out the possibility of conducting an operation. There is a global practice where certain areas declare an embargo zone, and vessel inspections are carried out. However, this would require a UN mandate, which is practically impossible in this case since Russia is a permanent member of the Security Council. He believes that it is necessary to monitor how these countries obtain technologies for UAVs and missiles, including guidance systems.
Combat dolphins of the Russian Black Sea Fleet
According to Ryzhenko, combat dolphins began to be used in the 1970s to combat underwater forces and means. Specifically, they approach naval bases in or under the water as divers for the purpose of conducting sabotage. Dolphins have the ability to see humans and underwater objects at great distances underwater. He also mentioned the emergence of high-tech radars with artificial intelligence that are approaching the capabilities of dolphins. Such technologies are not available in Russia. After Ukraine employed maritime drones, the Russians realized that the ships in Sevastopol Bay were highly vulnerable. To prevent underwater entry by drones or other objects, they implemented physical protection measures. Dolphins, in practice, can detect underwater swimmers or saboteurs. In the 1980s, a special device was attached to the dolphins. The Russians have restored their capabilities and now, in the face of increased danger, they have activated them since there are no technical means available.  There are up to a dozen such dolphins.
2023, Saturday
9 December
Victorious news on 653rd day of war: aid package from Germany, Ukraine and Sweden discuss supplying Gripen fighter jets
Ukrainian forces repel 32 Russian attacks in Avdiivka sector, 20 in Marinka sector - General Staff
First time leading Polish politician admits Ukrainian-Polish border blockade is national security issue
How many missiles can Russia use in one attack? Aviation expert names maximum number
More news