Russia attacks Kherson and nearby village: 6 people wounded
On Tuesday, October 17, the Russian army shelled a village near the regional center and the city of Kherson, injuring six people
The head of the Kherson Regional Military Administration, Oleksandr Prokudin, said that the Russian troops also attacked the territory of a transport company, injuring two employees. The 52-year-old men were hospitalized with mine-blast injuries. 
He also posted a video showing the consequences of the Russian attack.
Prior to that, Prokudin informed about the attack on Kherson. 
"The invaders shelled Kherson again. There were hits in a residential area," he said in a statement.
He showed the consequences of the attack in the photo.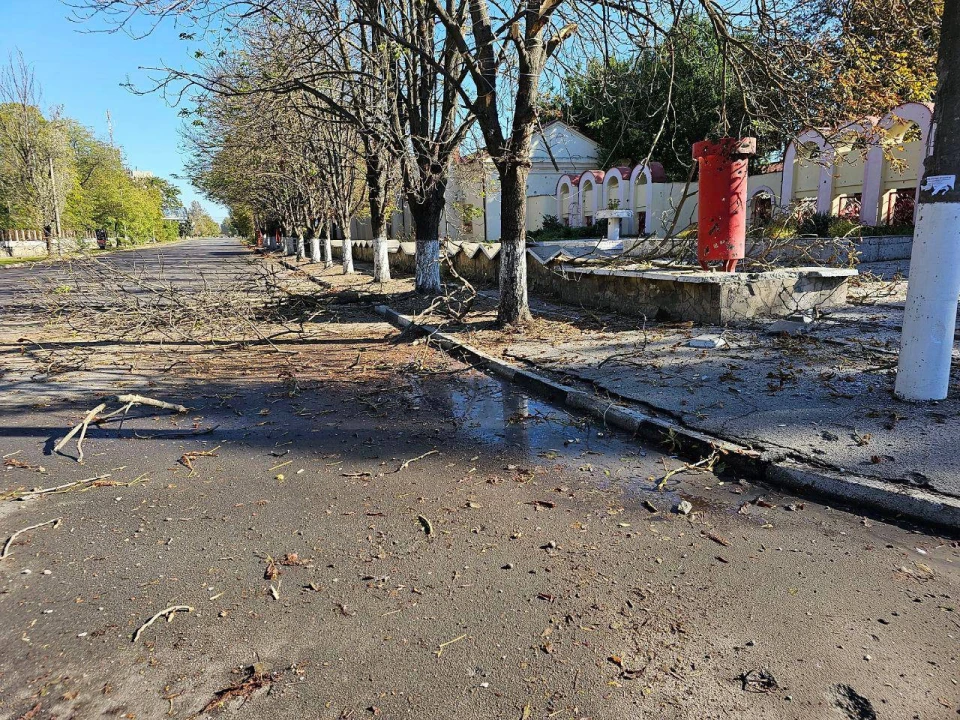 Photo: Oleksandr Prokudin
Later, Prokudin clarified that three people were injured as a result of the hostile shelling of Kherson.
These are two employees of a security company: they were in a company car at the time of the attack.
"Another wounded is a 47-year-old man. He was hospitalized in the surgery department with shrapnel wounds to both legs. The victim's condition is of moderate severity," noted the head of the military administration.
Earlier, the press service of the Kherson Regional Military Administration informed that as a result of the morning attack near Kherson, one man was injured in his leg. Other data is currently being clarified.
The military administration did not specify the settlement in question. 
On the night of October 16-17, Russian troops shelled Sloviansk, Donetsk region. They hit a college dormitory.
First time leading Polish politician admits Ukrainian-Polish border blockade is national security issue
How many missiles can Russia use in one attack? Aviation expert names maximum number
More news