Resistance Center publishes Russian camps map where Russians take Ukrainian children
A map of the camps where Russian troops resettle deported Ukrainian children from the temporarily occupied territories was made public
This is reported by the Center of National Resistance
"The map was created on the basis of data from open sources and will be updated. As can be seen from the geography of the camps, the process of removing children to the Russian Federation is systematic and prepared in advance," the agency writes.
It is reported that the camps include:
orphans, some of whom had their parents killed by Russians;

children from boarding schools who have relatives in Ukraine, but are forcibly removed;

children of parents who did not pass the "filtration" and ended up in the torture chambers of the Russian Federation;

other cases.
In the camps, Ukrainian children are taught the anthem and history of Russia, a distorted interpretation of the war: "Ideological processing is happening."
Currently, 45 children's camps and 12 military camps have been put on the map.
The camps are located in Russia and in the temporarily occupied territory of Crimea and Luhansk region.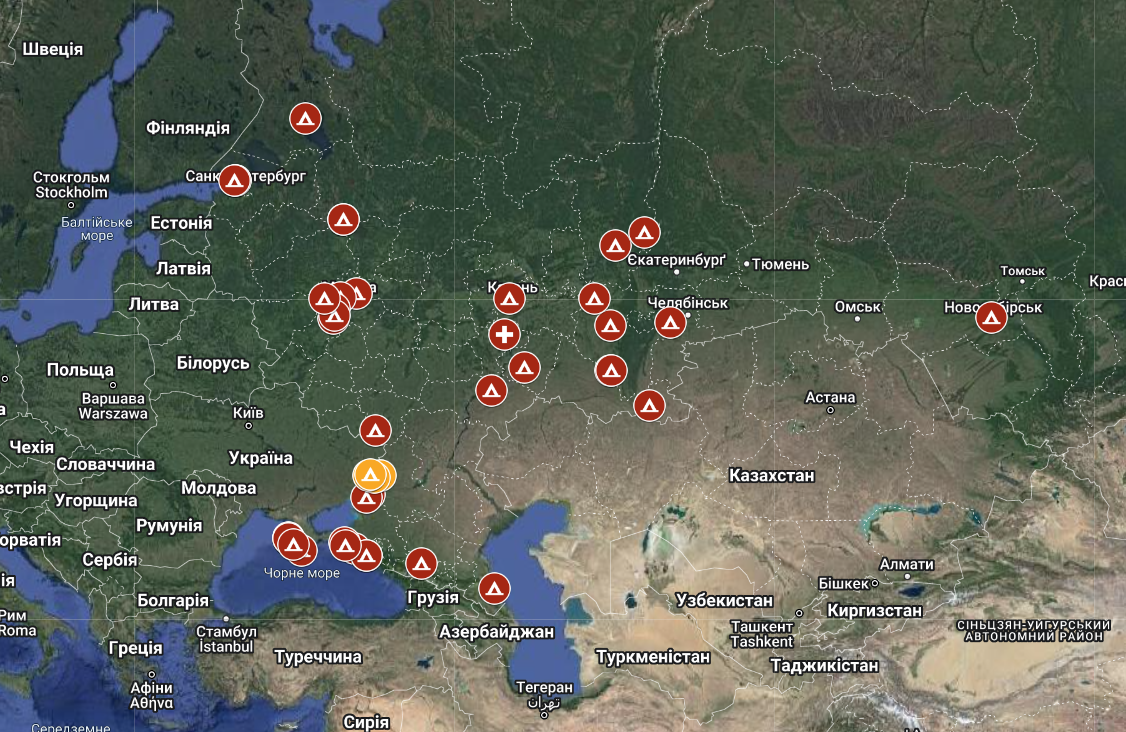 Some military centers are located in Chechnya: Children's recreation camp on the outskirts of Serzhen-Yurt village, Russian Special Forces University are among them. 
And some are located in the Russian Federation: the Cadet Center in Novosibirsk, the Rus Military and Sports Training Center in the Perm Krai, the Avanpost Regional Children's and Youth Center in the Tyumen Region, among other facilities. 
There is also a military training camp for young people in the temporarily occupied Luhansk region.

Russian troops nearly destroyed ZNPP's emergency systems, safety situation is worsening every day 

Russian troops lose positions east of Vuhledar - Ukrainian Armed Forces serviceman Voitko

Russian Volunteer Corps and Freedom of Russia Legion announce second raid phase. Belgorod authorities react

Russian forces deploy military personnel, equipment on St. Alexander Nevsky Cathedral's premises in Melitopol – General Staff

Victorious news of 463rd day of war: Pentagon orders Gepard for Ukraine, Russian Volunteer Corps re-enters Belgorod region

Russia concentrates forces in Kupiansk sector, forms diverse group – military commander
More news