New tanks to provide Ukraine with qualitative changes on the battlefield - military expert Zgurets
US President Joe Biden confirms his intention to transfer 31 Abrams tanks to Ukraine as part of a $400 million deal
The US and Germany confirmed the provision of tanks to Ukraine
We can confidently say that January 25 is a tank day for Ukraine. This day provides us with qualitative changes on the front line, taking into account the supply of new weapons. US President Joe Biden confirms his intention to transfer 31 Abrams tanks to Ukraine as part of a $400 million deal. President Biden stated that this decision was coordinated with allies and that this assistance would be complemented by other military aid packages. Together with the tanks, the United States will provide training for the Ukrainian military and spare parts. Biden noted that this will take some time, which will be used to integrate Western tanks into the Ukrainian army. More details about the tank package were not said. There is preliminary information that the tanks will be transferred as part of the initiative to promote the security of Ukraine. It provides for the purchase of weapons directly from the manufacturer and not from the reserves of the US Army. This will affect the delivery time of tanks.
Such a step from the United States was probably necessary to push Germany's decision to hand over its Leopard tanks. It happened on January 25. Germany announced that it accepts the decision to transfer its Leopard tanks to Ukraine. We are talking about a tank company of 14 tanks and permission to re-export Leopard tanks from other countries, which can be transferred to the Ukrainian Armed Forces. In general, we were talking about 2 tank battalions and the fact that 80 cars will be transferred. One battalion will be formed on Leopard 2A6 tanks, which today are considered the most modern regarding technological embodiments that are implemented in weapons systems. Another battalion will be formed with Leopard 2A4 tanks, which are slightly different. But they are still very good compared to the tanks that will operate on the battlefield.
German tanks will be delivered to Ukraine, as announced, by the end of April. Berlin also undertakes to provide Ukraine with spare parts and ammunition. It ensures the training of Ukrainian crews. All this affects the tanks' increase tanks in the Ukrainian army.
If we count the promised tanks from the UK (14 Challengers) and also mention the 120 T-72 tanks that are currently being repaired and modernized in the Czech Republic, we can talk about 250 tanks that could come to Ukraine. We understand that these are the first steps, and then there will be more Leopard and Abrams tanks.
Viktor Kevliuk, an expert at the Center for Defense Strategies, believes that owning equipment such as the Abrams tank also involves obtaining complex logistics systems because this tank is whimsical in maintenance. In addition to crew training, all repair, maintenance, and support specialists need to be trained. The Leopard tanks are more mass-produced vehicles that were created in the late 1980s as a system that could be maintained by any European country with NATO membership. Accordingly, the training of crews and repairmen took place according to a single model. If we were accepted to this club, providing such vehicles, we have good prospects.
The situation in the Donetsk region
Kevliuk noted that the Russian capture of Bakhmut does not change much and gives little advantage to Russia in tactical terms. The one who owns the Bakhmut agglomeration protects the northern and north-western approaches to Donetsk, nothing more. Bakhmut is attractive to Russia and is ready to throw resources in unlimited quantities. Russia climbs into the meat grinder, why doesn't the Ukrainian Armed Forces turn this meat grinder? The only problem for us is the number of Russian resources, which requires us to spend a huge amount of ammunition. If our allies continue to support us, and they will support us, then we will continue to hold our positions.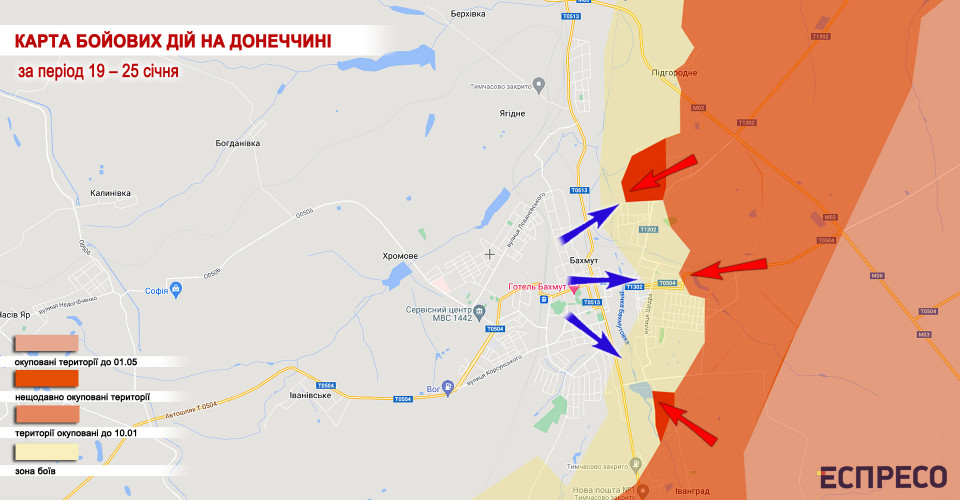 The Defense Strategies Center expert noted that to understand the picture of the enemy's actions in different areas, it should be remembered that the enemy held combat reconnaissance in the area of the Vuhledar ledge, but without solving their problems in the area of Lyman, Bilohorivka, Bakhmut, Avdiivka, Russian troops will not be able to physically capture the entire Donetsk and Luhansk regions. It should also be remembered that the enemy does not have the physical capability to conduct more than one large-scale offensive operation at a time. The 155th Marine Brigade of the Russian forces attacked the area of Vuhledar, trying to break through the defense from the left and right flanks. However, they did not use sufficient force for this. A reinforced company and two platoons on armored vehicles, that is, up to 400 people. This is not an offensive, but an attempt to find a weak area in our defense.
Simulation of an offensive in the Zaporizhzhia direction
As for Zaporizhzhia, Russia has a grouping of about 25-28 battalion tactical groups of varying degrees of manning. This group is supported by approximately 10 artillery divisions. In the interests of this group, 3-4 squadrons of Army Aviation periodically operate from airfields in Crimea.
There was information that Russia had seized Mala Tokmachka, Novodanylivka, Novoandriivka, Bilohirya, Mali Shcherbaki and Shcherbaki. But today Russia reported that it shelled these settlements with artillery. Then how should this be understood? If they have captured them, then apparently these villages are theirs, why are they firing at them themselves? We conclude that Russia, having failed near Bakhmut and in the Kreminna area, is trying to somehow block these negative information sources with some strange and completely unpromising actions in the Vuhledar and Zaporizhzhia directions. That's all you need to know about Russia's activity in the Zaporizhzhia direction.
The threat of an offensive in the Lyman direction
Viktor Kevliuk noted that his concern is caused by the accumulation of resources by Russia in the Luhansk region. Most likely, we should expect the Russian offensive in the Lyman direction.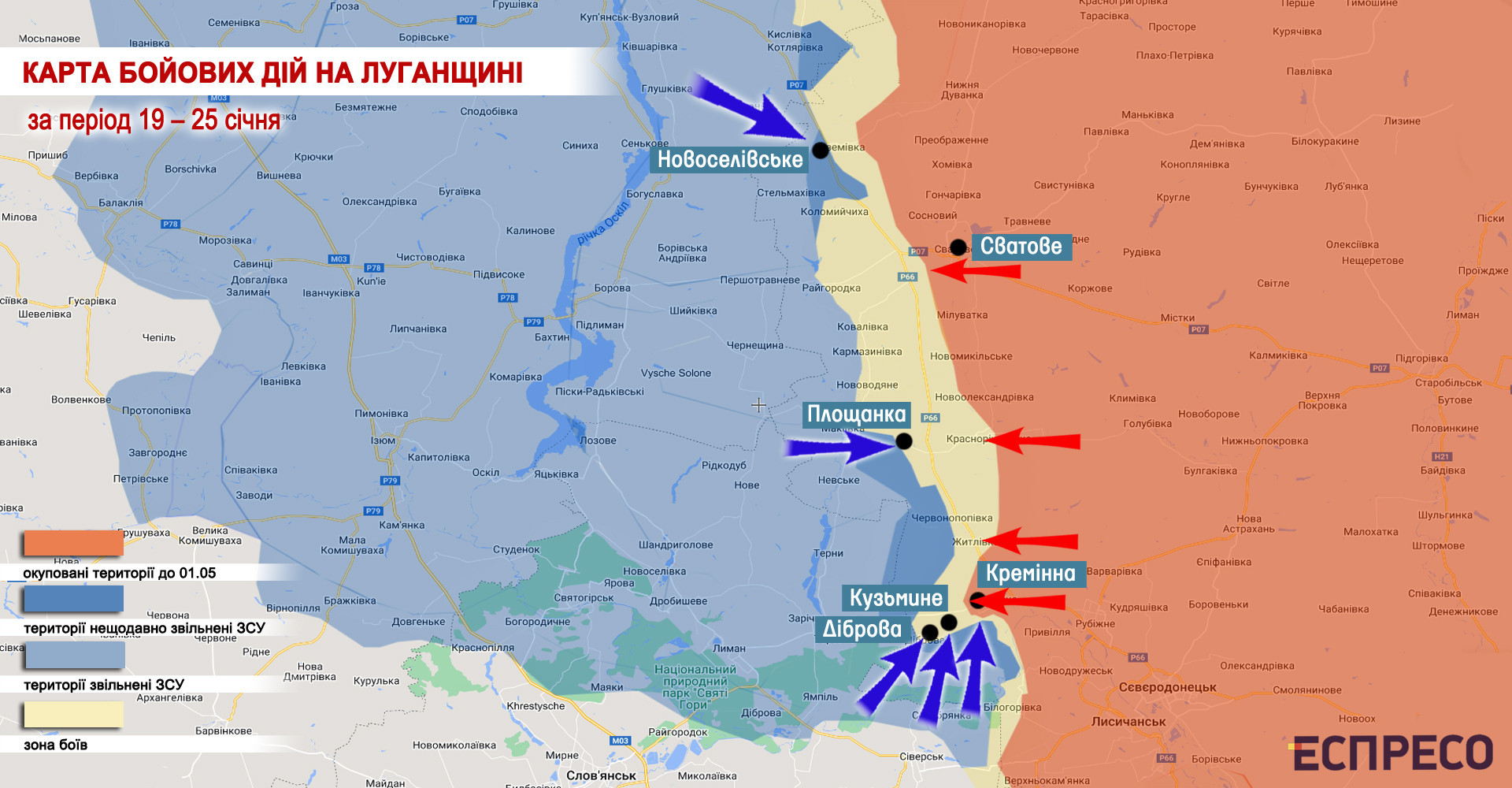 Two divisions of the Russian Airborne Forces are being transferred there. They have already arrived and partially entered the battle. Quite powerful forces of the 20th Russian Combined Arms Army are concentrated there, and the 2nd Taman division is being transferred there from Belarus. All this is happening in a situation of secrecy. There are very few reports about this. Since measures are being taken to ensure the security of the operation, it is clear that Russia is preparing, albeit locally, a counteroffensive operation.
Kevliuk stated a counteroffensive operation in the Lyman direction can be prepared by Russia within about two weeks, but Russian forces can prepare a major offensive operation by the end of May-beginning of June.

Ukrainian Armed Forces begin to pressure Russian soldiers in Zaporizhzhia sector - regional council deputy Ashurbekov

Ukrainian intelligence monitors possible deployment of nuclear weapons in Belarus together with partners

Russian forces take Ukrainians to remote regions to solve their demographic problems - Ombudsman Lubinets
More news