Missile attack on high-rise building in Dnipro: call to expel Russia from UN is put on building
A banner calling for Russia's expulsion from the United Nations was put on a partially destroyed building in Dnipro, which was hit by a Russian missile on January 14
This was reported by Radio Liberty.
The call to expel Russia from the UN was initiated by the Public Hub organization. Its representative Artem Mykolaychuk said that a fair trial of a terrorist sponsor country can only be ensured by a tribunal established under the United Nations Charter or the International Criminal Court on the proposal of the UN Security Council.
"There is no place in the UN for a terrorist country. They have been in the UN illegally for more than 30 years, and that's why we have the current situation in Ukraine, Syria, Georgia, and Ichkeria. We urge people to sign the petition and explain that if Russia is in the UN Security Council, we will never receive full reparations, because the only body that can enforce the funds is the UN Security Council," Mykolaychuk said.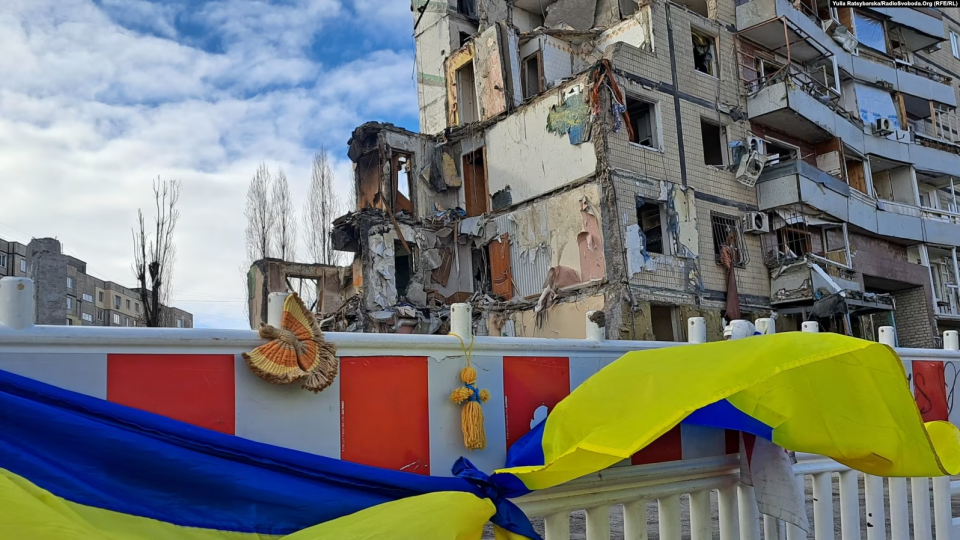 On the multi-storey building partially destroyed by a Russian missile on January 14, civic activists placed a 20-meter banner calling for Russia's membership in the UN to be revoked. The authors call for signatures on the petition.
A similar banner has also been put in Borodyanka, Kyiv region, and is planned to be placed in Mykolaiv, Kharkiv – at facilities destroyed by Russia – and in Lviv.
2023, Thursday
30 November
Victorious news of 645th day of war: Ukrainian forces advance in Kherson region, SBU operation in Buryatia
Norway to allocate €21 M for food security program in Ukraine: part of funds to be used for Grain from Ukraine initiative
Russian politician who 'adopted' girl abducted from Kherson, changes her name, surname, citizenship
More news