French Defense Minister Lecornu arrives in Ukraine
On Thursday, September 28, French Defense Minister Sébastien Lecornu arrived in Kyiv to participate in the Defense Industries Forum: a delegation of 18 defense companies arrived with him
The French Embassy in Ukraine reported that Lecornu, accompanied by French Ambassador Gael Weissier, visited the The Wall of Remembrance of the Fallen for Ukraine on Saint Michael's Square. 
"The day begins with an exciting moment of honoring the Heroes in front of The Wall of Remembrance of the Fallen for Ukraine," the statement said.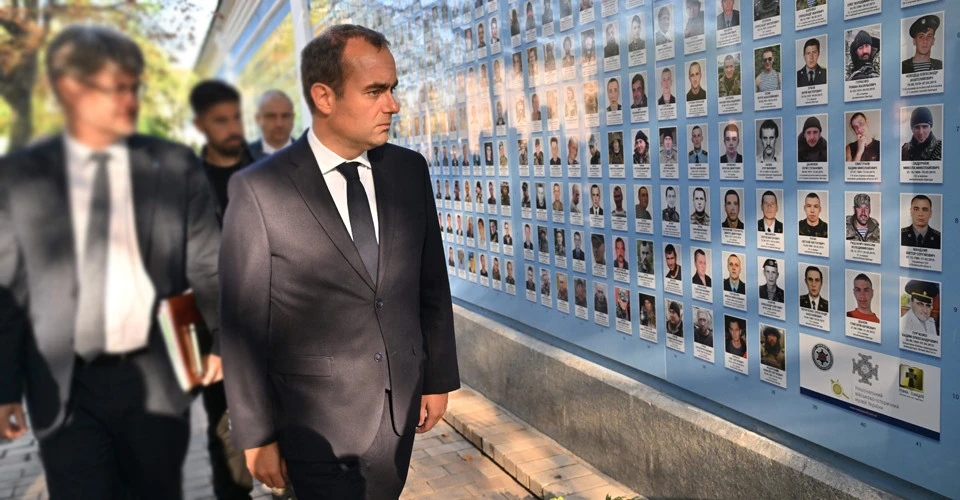 Le Figaro writes about the visit of the French Defense Minister. It is noted that the trip was kept secret for security reasons. 
Lecornu plans to meet with his new counterpart Rustem Umerov, Minister of Strategic Industries Oleksandr Kamyshin, and, probably, with Ukrainian President Volodymyr Zelenskyy.
The French minister was accompanied by representatives of 18 defense companies, including large concerns, small and medium-sized enterprises, and startups. The names of the companies are not being disclosed, but according to the French Ministry of Defense, their activities range from armored vehicles to cybernetics and drones.
"Some companies will deepen their contacts with their Ukrainian counterparts, while others will look for opportunities to sign contracts," the publication added.
The same day, the newly appointed State Secretary of Defense of the United Kingdom of Great Britain and Northern Ireland, Grant Shapps, arrived in Ukraine. He met with Volodymyr Zelenskyy and his counterpart Rustem Umerov.
Ukraine successfully counterattacks, leading to Russia losing control over Stepove: British intelligence assesses situation near Avdiivka
More news