Azov protest in Lviv, where Zelenskyy, Erdogan, Guterres are meeting
On August 18, in Lviv, where the tripartite meeting of the President of Ukraine Volodymyr Zelenskyy, the President of Turkey Recep Tayyip Erdogan, and the UN Secretary General Antonio Guterres is taking place, a rally is held in support of the Azovstal defenders.
Espreso.West reported about this.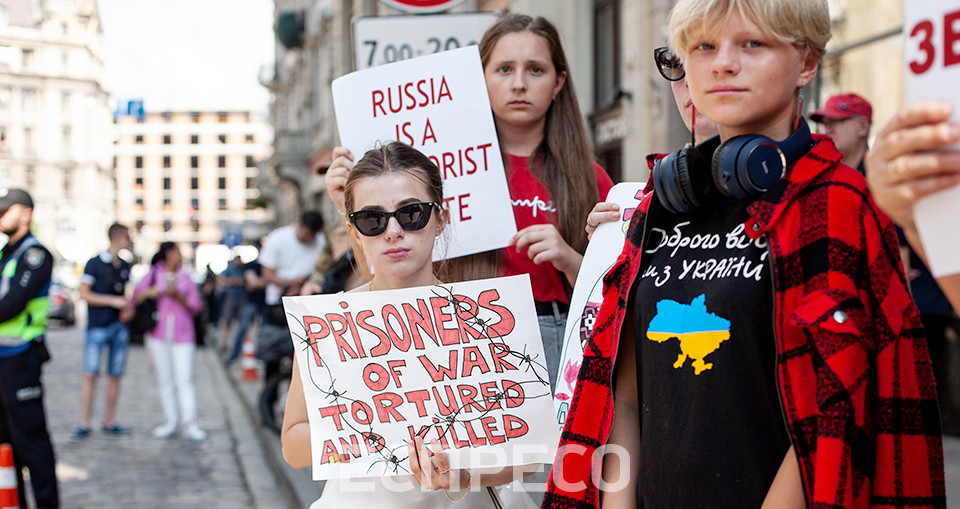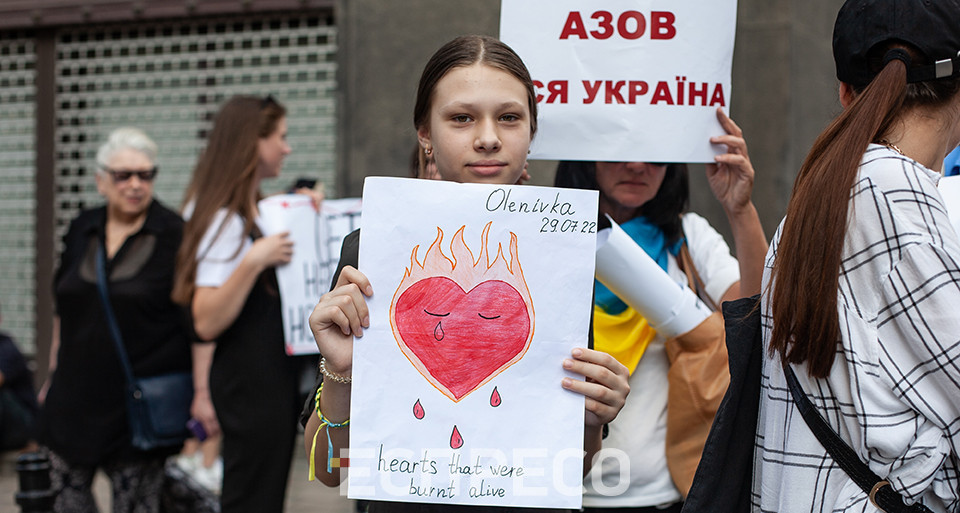 The rally was attended by relatives of the Azov fighters, as well as caring people who, in this way, are trying to draw the attention of Turkish President Erdogan and UN Secretary General Antonio Guterres to the lives of fighters who defended Mariupol and were forced to surrender to the Russians.
The participants of the peaceful rally held placards with the inscriptions "Free Azov", "Olenivka 29.07.2022", "Russia is a terrorist country", etc.
The police are also present at the place of the event to monitor order.
Victorious news of 646th day of war: Ukraine to produce air defense systems, intelligence conducts another sabotage in Buryatia
More news