Victorious news of 422nd day of war: Ukraine to receive weapons for battlefield advantage, Ukrainian startup creates UAV for demining
US Secretary of Defense Lloyd Austin has promised that next month Ukraine will receive weapons that will give it an advantage on the battlefield
Canada will provide Ukraine with sniper rifles and ammunition
During a meeting of Ukraine's allies in the Ramstein format in Germany, Canadian Defense Minister Anita Anand announced a new aid package worth about USD 29 million.
The aid package from Canada includes a contribution of USD 28.9 million to the Comprehensive Assistance Package for Ukraine (CAP) Trust Fund. In particular, Kyiv will receive forty 50 caliber sniper rifles and ammunition from Prairie Gun Works. In addition, Ottawa will donate 16 radio sets to accompany the Leopard 2 tank from L3Harris Technologies.
"The donations and support announced by Canada today will help ensure that Ukraine has everything it needs to defend its sovereignty, independence and territorial integrity," Anand said.
AFU destroyed a Russian anti-aircraft missile system
The Defense Forces' missile and artillery units hit a Russian manpower concentration area, an anti-aircraft missile system and two other important military facilities, according to the Ukrainian Armed Forces' General Staff. 
Over the past 24 hours, the Defense Forces' aviation has struck the invading Russian troops' military positions.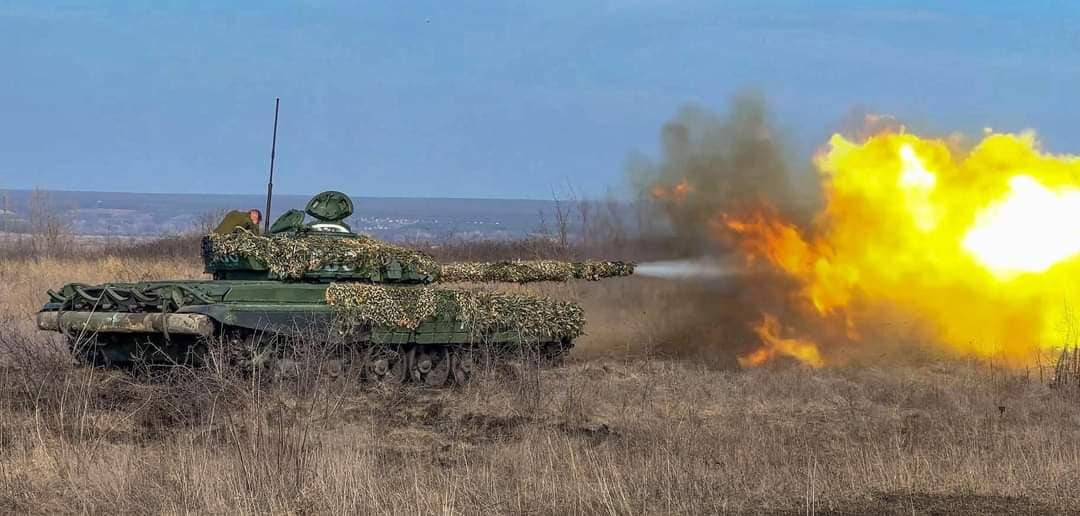 The Ukrainian Defense Forces repelled about 30 Russian attacks in the Bakhmut, Avdiivka, Marinka and Shakhtarsk sectors over the last day. The city of Bakhmut remains at the epicenter of the fighting.
Ukraine will receive equipment that will provide an advantage on the battlefield
At a press conference following the 11th meeting of the Ramstein Contact Group on Ukraine's Defense, US Secretary of Defense Lloyd Austin assured that Ukraine's military capabilities would continue to increase in the coming months.
"Our collective efforts have dramatically changed the situation on the battlefield. The Contact Group has provided more than 232 tanks, over 1,000 armored vehicles and other equipment for mechanized brigades. In the coming months, we will continue to increase Ukraine's military capabilities, and we will also prepare further training for the Ukrainian military. I am confident that the equipment that will be delivered to Ukraine next month will give the Ukrainian Armed Forces an advantage on the battlefield. We are now talking about coordinating the work of more than 50 countries united for the sake of Ukraine. We also understand what processes should be in place to ensure uninterrupted logistics and maintenance of equipment coming from different countries. We also discussed how to strengthen our industrial initiatives. Many participants of today's meeting supported the proposal to provide ammunition for air defense and other heavy weapons. Today, we heard from the EU proposals to speed up the production and supply of ammunition for Ukraine," Austin said.
Ukrainian agricultural startup has created an unmanned complex for field demining
The Ukrainian startup efarm.pro, which develops universal agronomical navigators and controllers, has created an unmanned complex for field demining. It consists of a drone, a demining robot, an autopilot, and a tractor-mounted system that can withstand an explosion. The system operates autonomously, allowing the vehicle to be controlled from a safe distance if necessary to minimize any risk to life.
The de-mining complex involves three levels of surveying the territory and neutralizing dangerous objects: firstly, a drone equipped with appropriate sensors and the function of transmitting the exact coordinates of the location of explosive devices with geo-referencing. It detects explosives at a depth of up to 1 m. It is neutralized by a robot deminer and certified sappers. Next, a remote-controlled tractor with a trailed protection system enters the field and cuts through the topsoil to ensure safe operation.
Leopard 2 service center for Ukraine to be opened in Poland
During a meeting of Ukraine's allies in the Ramstein format, it was decided to establish a maintenance center for Leopard 2 tanks in Poland, Ukrainian Defense Minister Oleksii Reznikov tweeted.
"A "tank coalition" meeting was held. I am grateful to my German and Polish counterparts, Boris Pistorius and Mariusz Błaszczak, for their unwavering support for Ukraine. Today, we signed the Letter of Intent for establishment of a Maintenance and Service Center in Poland for Leopard 2 main battle tanks of Ukraine," he wrote.
Fire at factory in Moscow, drone attack, and explosion at oil depot in occupied Makiivka: This week's blasts in Russia
More news