US, Ukraine explore joint production of ASCOD IFVs
Ukrainian Armor, the Eastern European industrial conglomerate Czechoslovak Group and the European branch of the American corporation General Dynamics are considering the possibility of producing ASCOD infantry fighting vehicles
The press service of Ukrainian Armor reported the information.
"The experience of modern warfare has demonstrated the enormous value of armored vehicles for saving the lives of our military. That is why we plan to supply and manufacture NATO-standard infantry fighting vehicles in Ukraine," said Vladyslav Belbas, Ukrainian Armor CEO.
The company's specialists, together with the Ukrainian Armed Forces, the State Research Institute for Testing and Certification of Weapons and Military Equipment and specialists from the Czechoslovak Group, visited the production facilities of General Dynamics European Land Systems (a European subsidiary of the American General Dynamics Corporation - author) in Trubia, Spain, where they got acquainted with the unique production of wheeled and tracked vehicles using state-of-the-art technology and in accordance with NATO standards. Ukrainian servicemen tested the IFV in order to compare the dynamic properties of ASCOD with the existing equipment of the Ukrainian Armed Forces.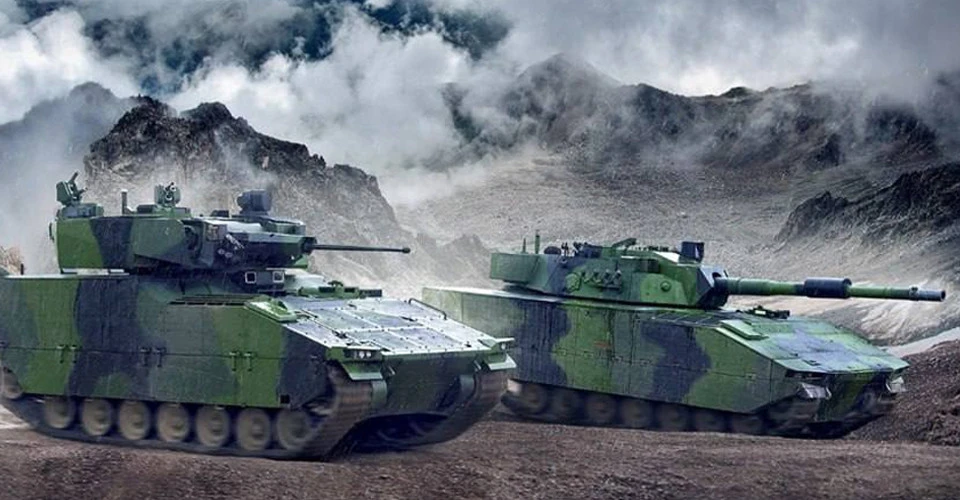 Photo: ukrainianarmor
The versatile ASCOD platform can be equipped with a variety of weapons systems: combat modules with 30 mm automatic cannons and 40 mm grenade launchers, turrets with 105 mm or 120 mm cannons, and anti-tank guided missile systems.
"We are discussing with General Dynamics European Land Systems the possibility of supplying ASCOD to Ukraine as soon as possible, organizing the production and maintenance of the platform in Ukraine as soon as possible and integrating advanced weapons, electronics and communications systems to achieve interoperability between the Ukrainian Armed Forces and NATO," Belbas said.
General Dynamics is an American aerospace and defense corporation, the world's fifth largest arms sales company. General Dynamics is the developer of the legendary F-16 aircraft, which is expected to be delivered to Ukraine next year. The corporation also manufactures Abrams tanks.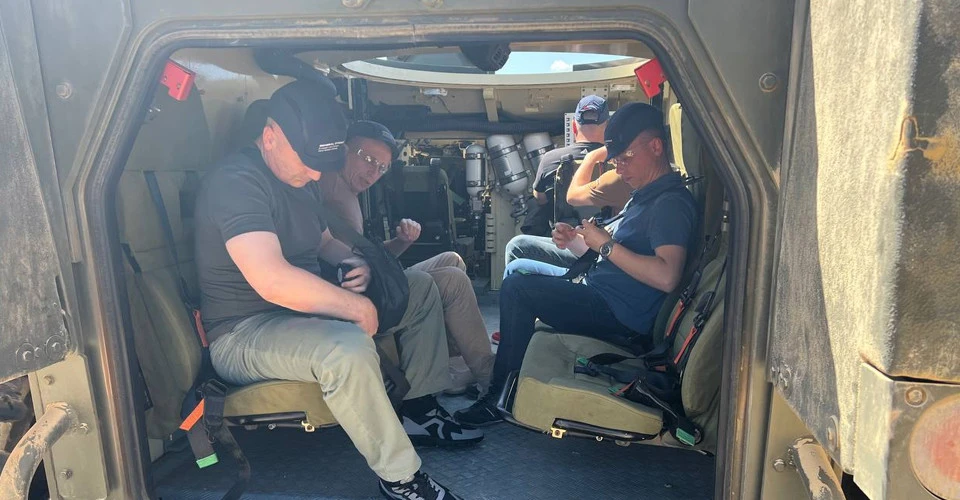 Photo: ukrainianarmor
The ASCOD platform is equipped with unique ballistic and mine protection systems that provide a level of protection in accordance with STANAG 4569 - level 4 for ballistic protection (14.5 mm armor-piercing round) and level 4a/4b for mine protection (10 kg of explosive). ASCOD is in service with the world's leading armies and NATO countries, such as Spain, the United Kingdom, Austria and others.
2023, Wednesday
29 November
Unblocking border benefits both Ukraine and Poland: Mykola Knyazhytskyi on blockade's impact on state relations and Ukrainian defense capabilities
Zaporizhzhia locals refuse collaboration as Russians lack administrative staff, says Regional Council member Ashurbekov
Ukraine's troops attack building with Russian militants in Kherson region: 5 invaders eliminated
Weather isn't primary factor influencing pace of hostilities – military expert Serhiy Zgurets
25 Ukrainian truckers blocked at border agree to evacuate from Poland — Ministry of Infrastructure
Ukrainian troops eliminate 1140 invaders, 15 tanks and 32 artillery systems in 24 hours - General Staff
ISW: Ukraine continues attacks south of Bakhmut, Russia advances along Kupyansk-Svatove-Kreminna line
2023, Tuesday
28 November
Victorious news of 643rd day of war: Russian soldiers neutralized in Mariupol, explosions heard in occupied Tokmak
More news