Stoltenberg arrives in Kyiv for unannounced visit, meets with Zelenskyy
On September 28, NATO Secretary General Jens Stoltenberg made an unannounced visit to Kyiv and met with President Volodymyr Zelenskyy
This is reported by Suspilne.
It is noted that Stoltenberg has already met with Ukrainian President Volodymyr Zelenskyy.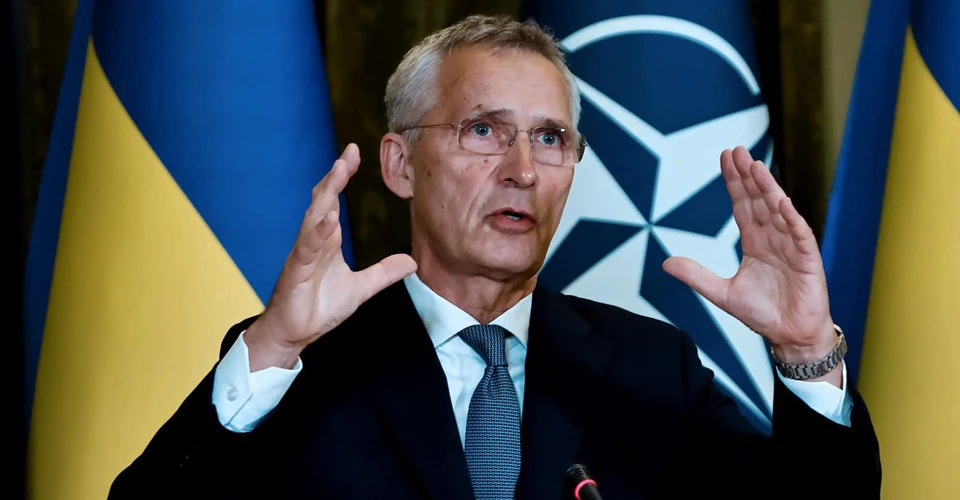 Photo: facebook/yan.dobronosov
In addition, according to Ukrinform, Zelenskyy discussed key defense issues with Stoltenberg and expressed his belief that it was only a matter of time before Ukraine officially joined the Alliance.
"I am pleased to welcome the NATO Secretary General to Ukraine, and I am glad to have a meaningful conversation with him. Today it is already a conversation between de facto allies, and it is a matter of time before Ukraine becomes a de jure member of the Alliance. We are doing everything to bring this time closer," Zelenskyy said during a joint press conference with the NATO Secretary General in Kyiv.
In addition, the president thanked international partners for their assistance and emphasized that the results of cooperation with NATO are obvious. In particular, the tank, aviation and other coalitions are successfully operating.
"I am confident that we can continue to put pressure on the aggressor so that Russia only retreats and loses," Zelenskyy assured.
On April 20, Stoltenberg already visited Kyiv, where he met with Ukrainian President Volodymyr Zelenskyy.
How many missiles can Russia use in one attack? Aviation expert names maximum number
More news