Ukrainian boy had 32 surgeries after Russian missile strike: story of Roman, 9, who lost mom, but keeps fighting
On the morning of July 14, 2022, then 7-year-old Roman and his mother were waiting to see a doctor at the Neuromed clinic in Vinnytsia. Around 10:40 a.m., Russia launched a missile attack on the city, killing the boy's 29-year-old mother from Lviv and seriously injuring him. That day, 26 other people lost their lives
Espreso spoke with the boy's father, Vitalii, about Roman's health and his life in Lviv.
According to the father, in July 2022, his wife and son traveled from Lviv to Vinnytsia to visit her parents and also to see a doctor. Vitalii himself was supposed to come to them later. However, the invading Russian forces changed the family's life forever.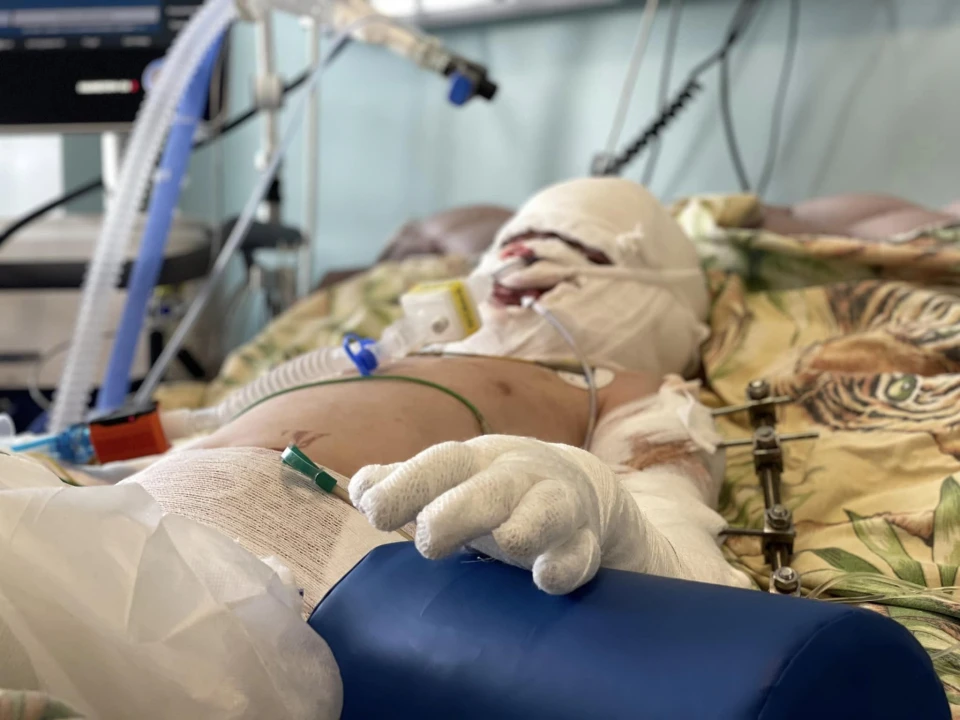 Photo: Nezlamni
During the explosion, the boy suffered 45% of his body burns, and the most severe ones were on his back, which were of the 4th degree. Vinnytsia and Lviv doctors, and later German doctors, fought for the life of the little Lviv boy, performing surgeries three times a week to remove dead tissue, debris, muscle, replace the eardrum, and so on.
Life at home and dance therapy
Now Roman is at home with his father in Lviv. Here, the boy is undergoing physiotherapy and doing the usual things for a child. On November 12, he celebrated his 9th birthday.
"Every day now we go to rehabilitation, i.e. physiotherapy, at the St. Nicholas Clinic. There they are working on his right fingers, because they are not yet fully functional and there are problems. In addition, we are working on his right leg, developing his foot, because after the explosion his muscles were broken and he cannot lift his foot on his own," says Vitalii, the boy's father.
In addition, the boy has returned to school and his favorite clubs - playing the accordion and dancing. He was involved in these activities even before the events in Vinnytsia, and now these classes help Roman develop his body and have a therapeutic function. Recently, Roman took part in a ballroom dancing competition, where he received tremendous support. His coaches, his club friends, and the organizers of the event were all rooting for him.
"As for his life, he goes to a regular school, dances and prepares for competitions, and plays the accordion. Dancing, I think, is the best activity - it develops both the leg and the posture. Now he needs it to make his body stronger. As for the accordion, these lessons help my son with his fingers. It also helps him with his left arm, which was broken. In addition, my son takes additional German lessons, because he will have to travel to Germany from time to time, and Roman needs to be able to communicate with the medical staff there," says the father.
The man also notes that, in fact, a day is not enough time for his son and his activities, but Roman feels good and is very active.
Roman's story will be seen by the world
The boy has already become the hero of numerous publications, both Ukrainian and foreign. His lust for life has won many hearts and aroused the sincere sympathy of hundreds of thousands of people.
Currently, a documentary about Roman and the children who, like him, survived the terrible events of the war is being filmed by American Oscar-nominated director Evgeny Afineevsky. The film about severely wounded Ukrainian children will remind everyone that Russia's horrific war against Ukraine continues and that children like Roman, who have suffered not only physical but also mental wounds, are its victims.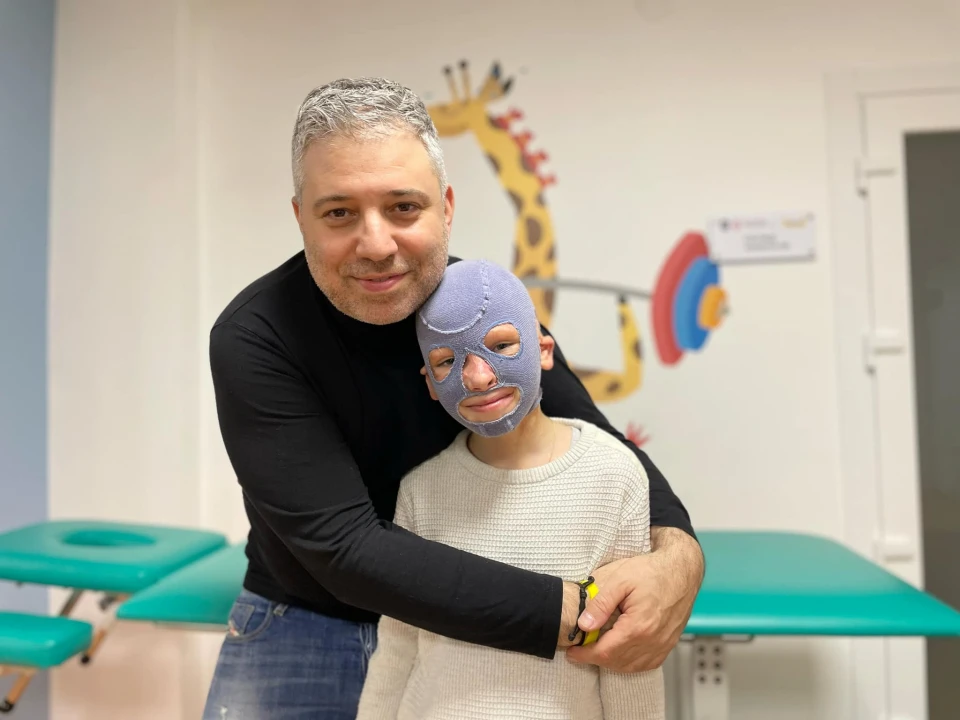 Photo: Nezlamni
Roman has already undergone 32 surgeries
Despite all this, the child's path to recovery is still very long. Now he wears a special compression mask on his head to reduce scarring. The fact is that the boy is constantly growing, but the skin and scars do not, and they need to be constantly polished and the child's general condition monitored.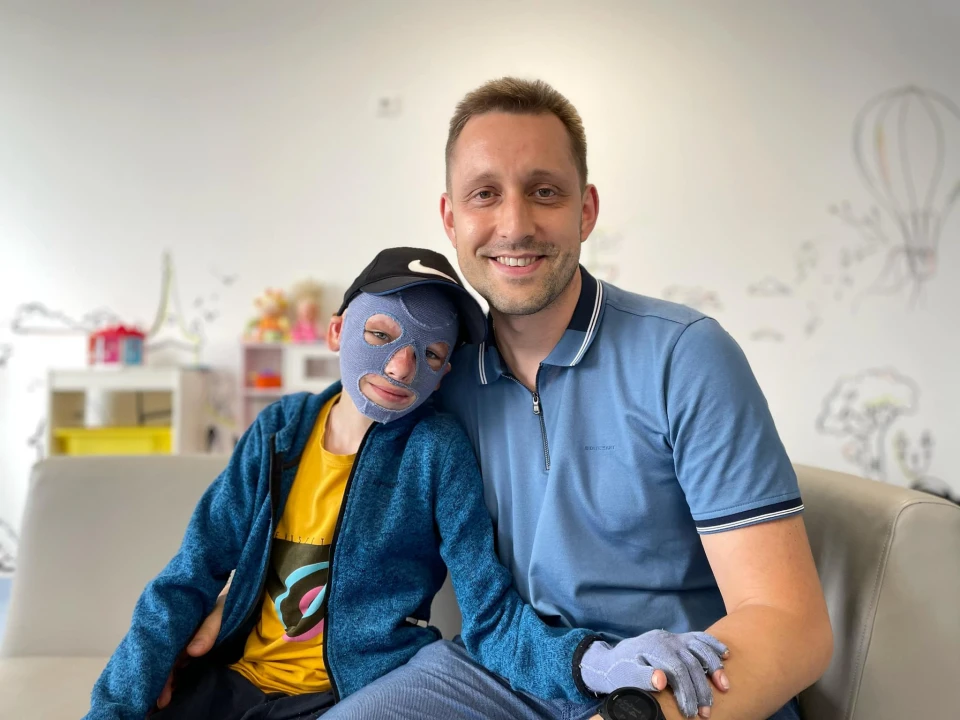 Photo: Nezlamni
"He will have surgeries for a long time. This treatment will take a lot of time, probably until he comes of age, or even longer. As the body grows, it is necessary to undergo plastic surgery all the time. But, in addition to plastic surgery, Roman still needs to have his hair transplanted, ears made and muscles developed. How quickly he will recover and whether all these operations will be successful is a matter of time. But they are already planned - some in Germany, some here. So far, Roman has already undergone 32 surgeries," Vitalii comments.
2023, Wednesday
29 November
Victorious news of 644th day of war: Russian general killed, invading forces destroyed in Kherson region
Russian occupation authorities try 25-year-old Ukrainian who came to Mariupol to visit grandmother
More news