Russia, Ukraine spend more weapons and ammo than can be produced — Ukraine's intelligence chief
According to the chief of Ukraine's Defense Intelligence, Russia can sustain combat operations until 2025 economically, and until 2026 in terms of armaments
Defense Express reported the information.
Ukraine's Defense Intelligence chief Kyrylo Budanov stated that "the world was unprepared for such an intense war" during Russia's full-scale invasion of Ukraine. He believes this will be a conclusion "that all countries will definitely draw afterwards." 
During an interview with Ukrainska Pravda, when asked about his estimation for the duration of the conflict in Ukraine, Budanov pointed out that, economically, Russia can continue fighting without major constraints until 2025. And in terms of weaponry and military equipment, they could stretch it an extra year, up to 2026. However, he adds that Russia's equipment replenishment rate is currently not very high, potentially causing this timeline to shift slightly earlier.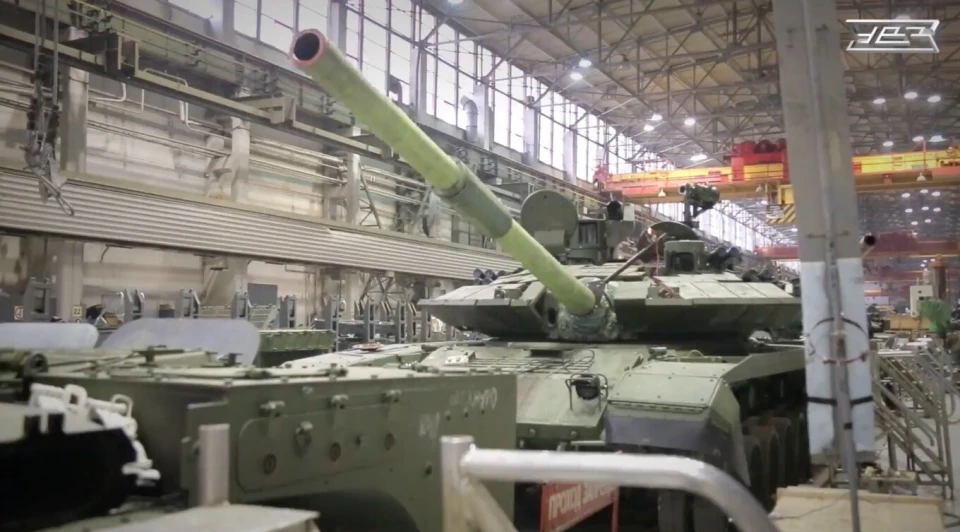 Production of Russian tanks at Uralvagonzavod plant. Photo: from open sources
Budanov concludes that Russia's capabilities are projected to last until 2025. He also assesses Russia's human resources, stating that they have a significant pool of personnel available for a protracted war. 
"But no matter what anyone says, if we assess Ukrainian human resource in total, it will last for a long time as well. Our country is not that small," the intelligence chief added.
Budanov also pointed out Russia's ammunition and weapons shortages. When asked about Russia's alliances with Iran and North Korea, he highlighted Ukraine's support from countries like the United States and the United Kingdom. 
"The overall cost of weaponization far surpasses production capacities. Both for us and our allies, and for them and their allies," Budanov noted. 
"All parties will strive to bolster their arsenals," he concluded.
Russia loses 10 armored vehicles, 4 tanks, and 700 soldiers in one day of war in Ukraine – General Staff 
2023, Saturday
9 December
Defence of Avdiivka's heights prevents other parts of frontline from falling apart - military expert Svitan
More news