Russia deploys 5,000 reserve troops to Mariupol, claims city official
On October 9th, around 5,000 Russian reserve troops with distinctive chevrons were spotted in Mariupol, a city temporarily under occupation in the Donetsk region
This report came from Petro Andryushchenko, an advisor to the city's mayor.
Andryushchenko stated, "A new group of reserve personnel has arrived in Mariupol and the surrounding areas. These newly formed or recently recruited Russian units are identified by the presence of two cannons on their chevrons. Notably, their uniforms appear to be in poor condition." 
In total, there are approximately 5,000 such troops. He also mentioned that the last influx of new reserves was recorded six months ago, in April.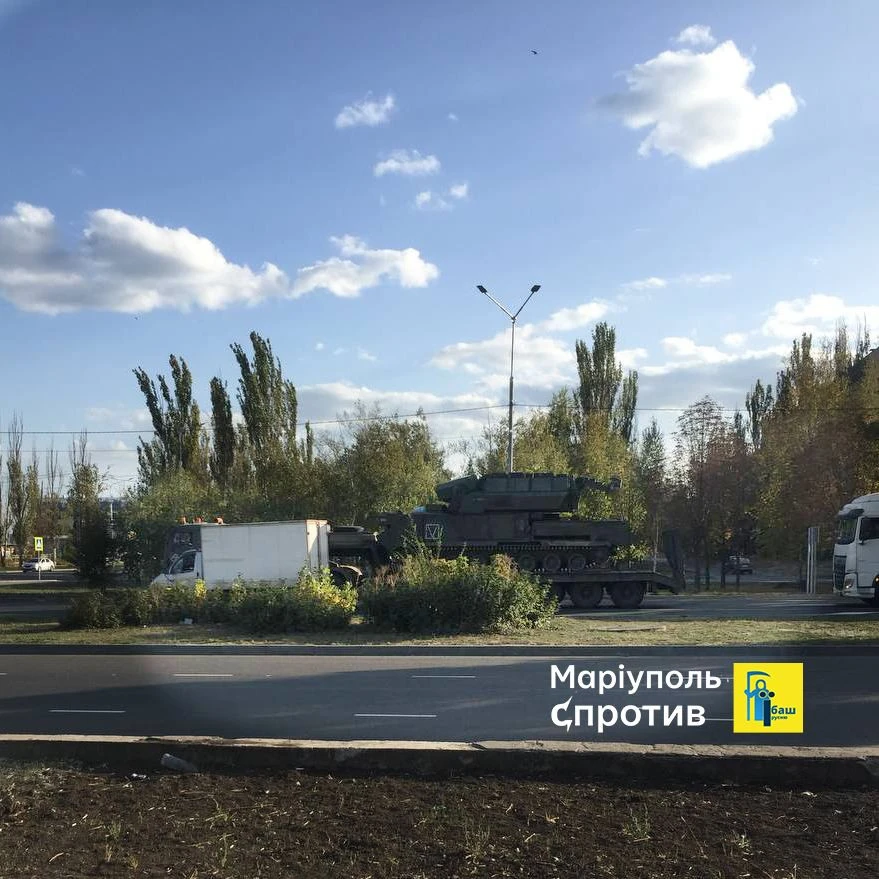 Photo: Petro Andryushchenko / Telegram
The invaders are reinforcing the port of Mariupol, which is temporarily under their control, to accommodate larger cargo ships. Two possible reasons for this action have been suggested. Additionally, there is an increase in the movement of air defense systems in and around Mariupol, with a disregard for global security measures.
Andryushchenko added, "We have observed additional communication systems being deployed along the coast from the village of Melekino towards Berdyansk."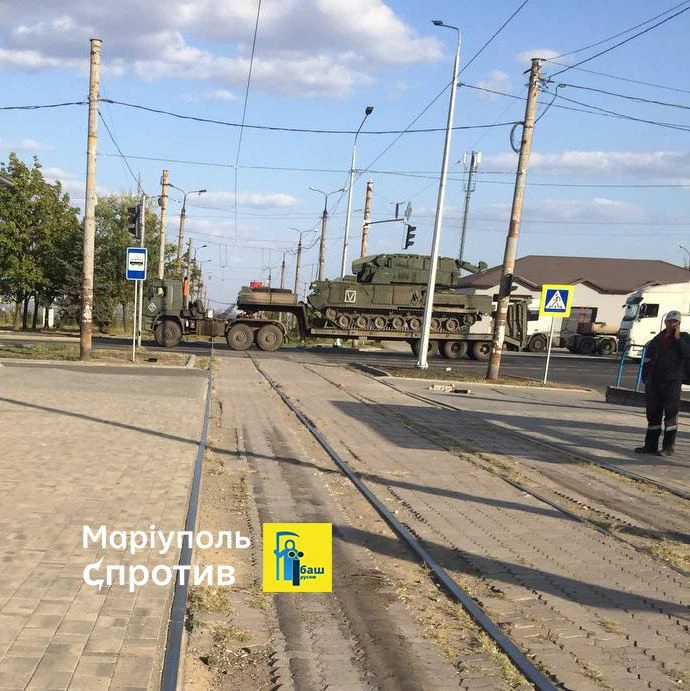 Photo: Petro Andryushchenko / Telegram
The invaders are currently fortifying the Sea of Azov coastline to create a defensive line and are setting up air defense systems along its perimeter. 
It was previously mentioned by Andryushchenko that there are two possible reasons behind the occupiers' efforts to deepen the port of Mariupol – one of them being the establishment of a major logistics hub.
 
2023, Saturday
9 December
Defence of Avdiivka's heights prevents other parts of frontline from falling apart - military expert Svitan
More news