Polish PGZ specialists still help to repair equipment for Ukraine's army near front line
They are working on the very equipment that Ukrainian army received as military aid from Poland
Specialists of the Polish Armaments Group (PGZ) defense company continue to carry out field repairs of equipment and weapons that the Armed Forces of Ukraine received as part of military assistance from Poland. The work is often carried out not just near the front line, but even in the range of Russian large-caliber artillery.
The repair tasks usually involve specialists who have direct experience of operating equipment supplied by Warsaw to the Ukrainian Armed Forces. Their movements are kept secret so as not to give "extra" information to Russia. This is stated in the publication of Polska Agencja Prasowa.
The main task of the specialists of the Polish PGZ in Ukraine is to determine the degree of technical problems or damage to the equipment on the spot and make a further decision on the repair. If the faults are minor, they are to be repaired on-site, if they are medium, they are to be sent to workshops in Ukraine for repair, and if they are significant, they are to prepare the machines for repair directly at the facilities of the Polish defense industry.
As for the range of equipment, the publication mentions, in particular, Krab self-propelled artillery systems, Leopard 2 tanks, and vehicles based on Jelcz trucks.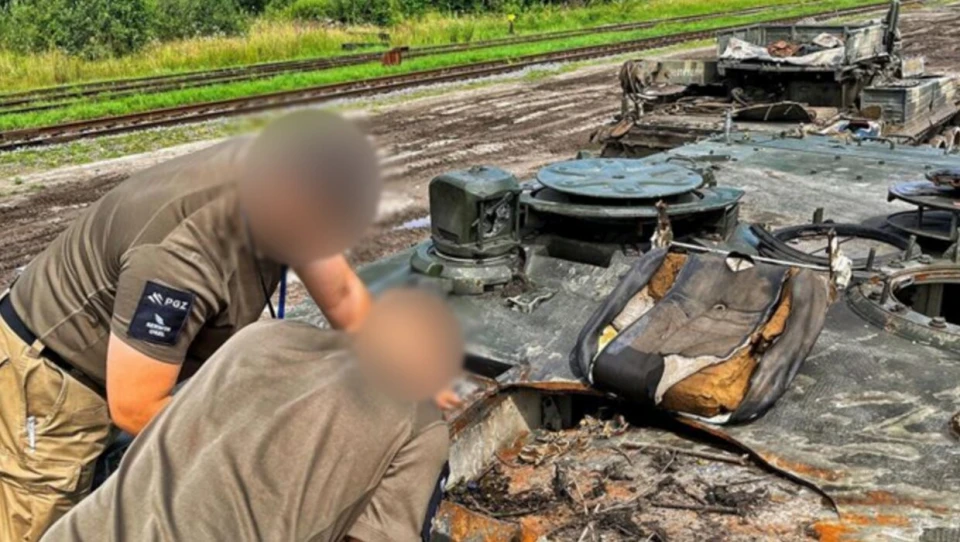 Specialists from Poland repair equipment in Ukraine. Photo: PGZ
Talking about the motivation of the Polish PGZ specialists who maintain Polish equipment for the Armed Forces of Ukraine, the following interesting aspects are mentioned. The Polish specialists are motivated, among other things, by the fact that Ukrainian soldiers constantly thank them for the equipment they have supplied. And some of them are even fluent in Polish because they actually worked in Poland before the full-scale invasion and then returned to defend their country.
The PGZ specialists are also motivated by the bravery shown by Ukrainian soldiers on the battlefield, and by the fact that they have specific knowledge and technologies for repairing their equipment that only they can reproduce.
First time leading Polish politician admits Ukrainian-Polish border blockade is national security issue
How many missiles can Russia use in one attack? Aviation expert names maximum number
More news