Effect ATACMS cluster munitions makes on Russian helicopters: photos
Defense Express shows photos that fully explain why counting Russian losses at air bases in the still-occupied Luhansk and Berdyansk using satellite images is a wasteful effort
Defense Express writes about this.
A photo of the fuselage of a Russian Ka-52 attack helicopter that was hit by an ATACMS cluster munition has been posted online.
The report notes that the photo was allegedly taken at an airbase near occupied Luhansk, where at least five Russian helicopters were hit, according to satellite images. However, the photo below demonstrates why it is very difficult to analyze the number of helicopters hit from space.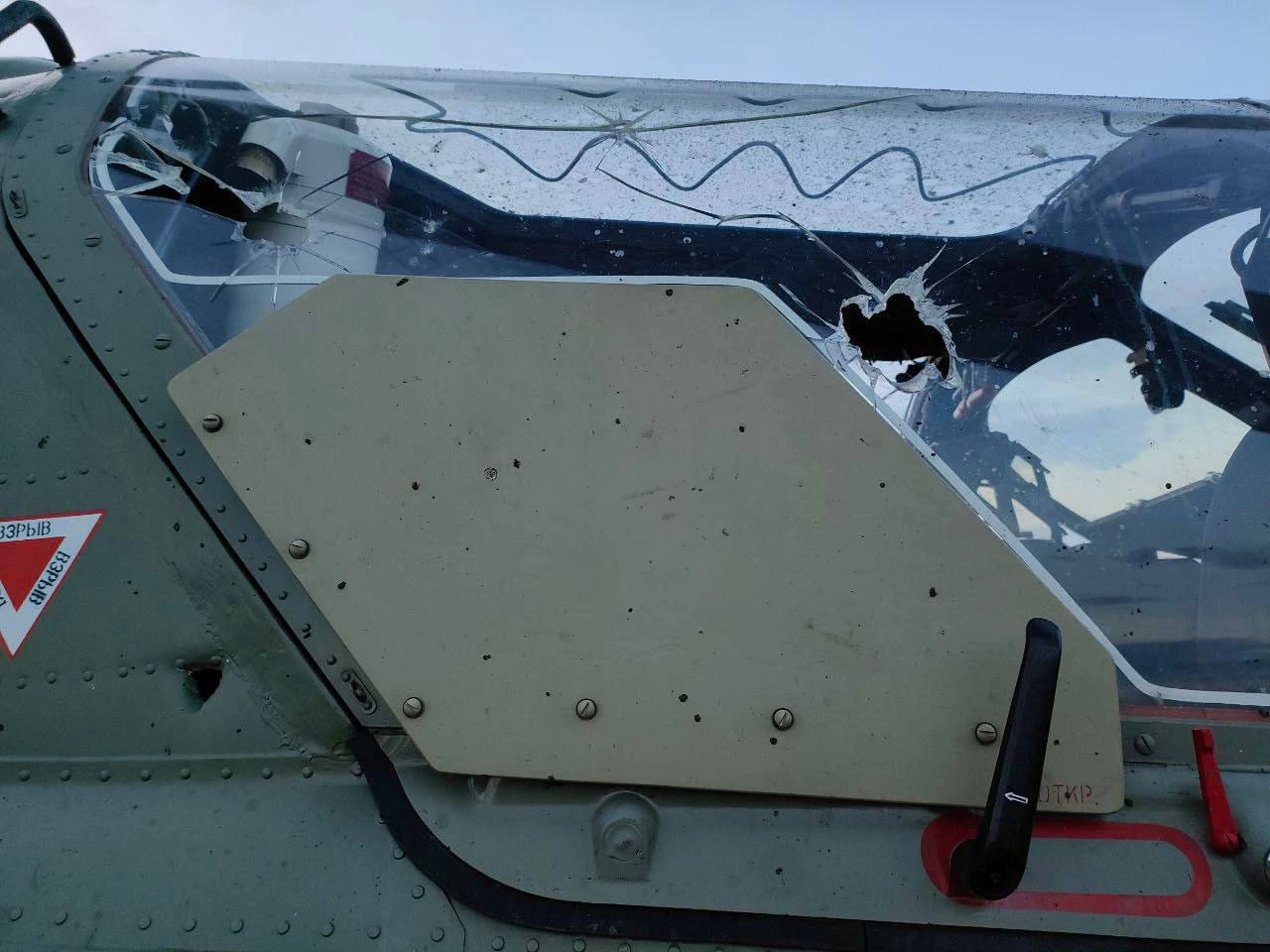 At a first glance, there are several holes in and around the cabin. But if you take a closer look, the picture looks like this: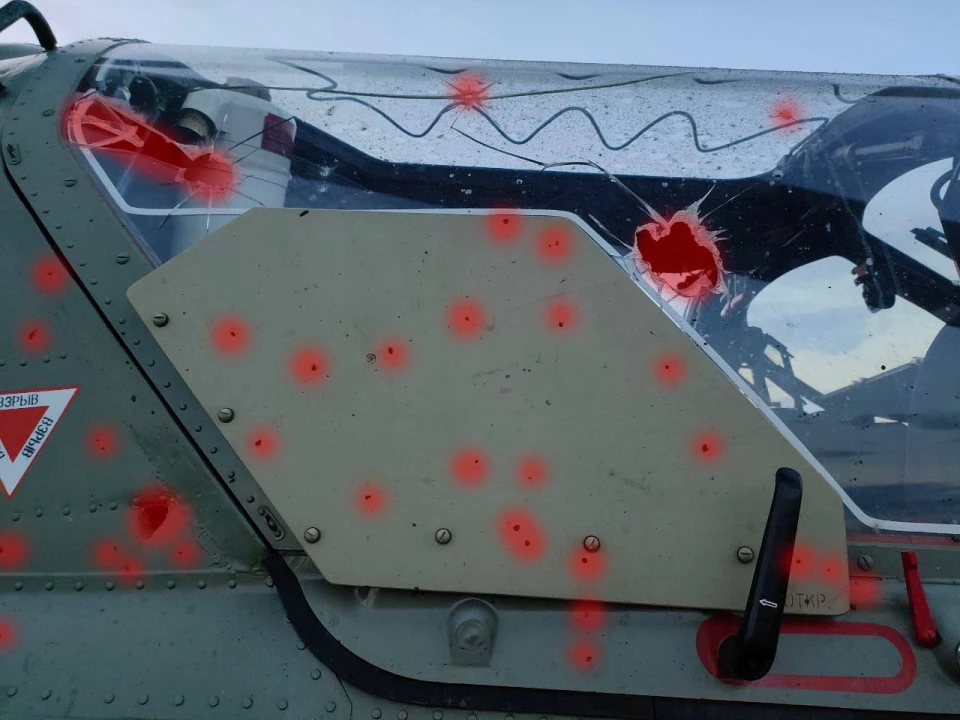 "And this helicopter did not burn, did not fall apart, and it is impossible to see this damage from a satellite. However, there are several dozen traces of M75 cluster submunitions in just one area of the cockpit, about 1.5 by 1.5 meters," Defense Express writes. 
At the same time, the cockpit is the least interesting, because the number of similar holes in the area of the engines and fuel system is much more important. Because despite the fact that the Russian Federation calls the Ka-52 armored, in reality it can be penetrated by small arms, as Russian pilots themselves revealed last spring, the report explains. 
This and other Russian helicopters with similar damage must be sent to the plant, where they can be fully defected and all damaged components replaced. This means a rather lengthy process, which is not certain to be implemented at all.
Victorious news of 646th day of war: Ukraine to produce air defense systems, intelligence conducts another sabotage in Buryatia
More news