Victorious news of 401st day of war: Ukrainian aviation drops smart bombs on enemy, and 50 Russian soldiers deserted in Luhansk region
The Ukrainian Air Force uses JDAM precision-guided bombs, and Russian occupiers are looking for fifty of their deserters in Luhansk region
Ukrainian aviation successfully uses "smart" bombs
Ukrainian combat aviation is successfully using Western-style JDAM smart bombs in the confrontation with the Russian occupation army, said Yuriy Ihnat, spokesman for the Air Force Command.
"We use JDAM bombs. These are western-style bombs that our aviation uses to successfully strike important targets. These bombs are slightly less powerful but extremely accurate. I would like to have more of these bombs for success at the front," he said.
It is worth noting that JDAMs are sets of equipment based on GPS technology.
Defense forces in the south destroy a drone control center
Defense forces in the southern Ukraine targeted 17 Russian soldiers, an electronic warfare station, and a ground control center for Russian army drones, the South Command reports.
Ukrainian soldiers also targeted two mortars, the same number of reconnaissance drones, a tank and two units of armored vehicles. In addition, the defenders targeted  a Russian air defense ammunition depot, a field ammunition supply point and an observation post.  
Ukrainian Armed Forces can already form two Leopard 2 battalions
The Ukrainian Defense Forces can already form two tank battalions with Leopard 2. A third may be formed a little later. This was stated on the air of Espreso by the editor-in-chief of Defense Express, Oleh Katkov.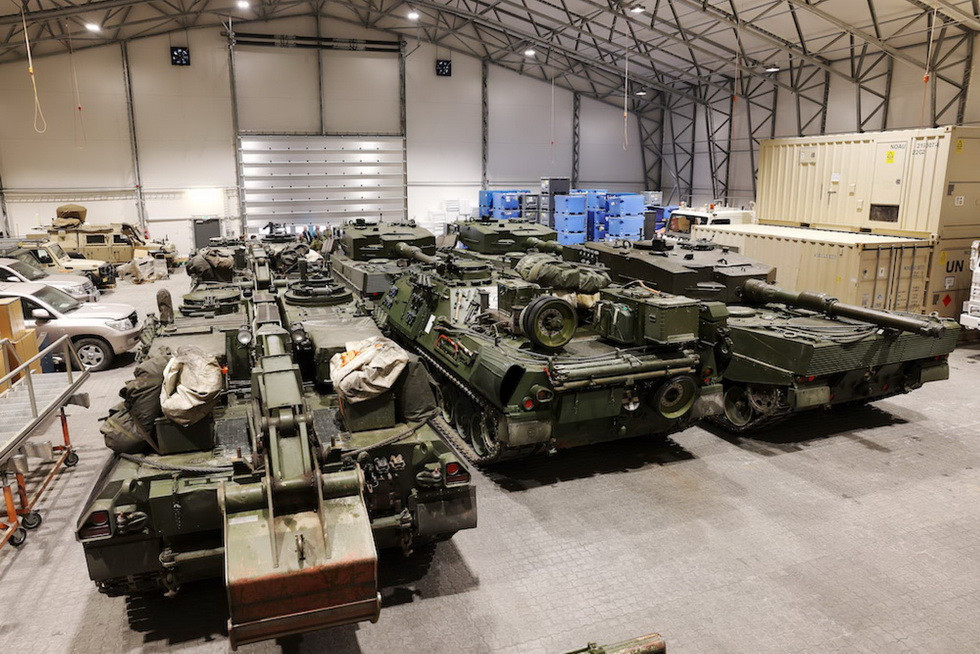 "I would like to hear not once every few months about the delivery of brigade combat vehicle kits, but more often. As for Leopard, given the reports from Poland, Germany, Portugal and other countries that have delivered Leopard 2s, they are enough to form two full-fledged tank battalions," Katkov said.
Katkov added that this is quite an impressive force, as there are three of them in a tank brigade.
Ukraine receives $1.8 billion in soft loans from Canada
Ukraine's state budget has received C$2.4 billion ($1.8 billion) in loans from Canada, the Finance Ministry reports.
"Canada has once again demonstrated that it is a reliable partner of Ukraine – today we have received CAD 2.4 billion which will be used primarily to finance the priority expenditures of the state budget. These funds will allow us to support the citizens of Ukraine in the conditions of war and bring our victory over the Russian aggressor closer," said Minister of Finance of Ukraine Serhii Marchenko.
Russian occupiers are looking for 50 deserters in Starobilsk district
Soldiers are increasingly fleeing from Russian army units.
"The trend of increasing cases of escape of enemy personnel groups from units and military units continues. Thus, in the Starobilsk district of the temporarily occupied territory of Luhansk region, the occupiers are looking for 50 deserters," the General Staff of the Armed Forces of Ukraine reports.
Victorious news of 646th day of war: Ukraine to produce air defense systems, intelligence conducts another sabotage in Buryatia
More news