Ukrainian platform creates virtual gallery with over 500 paintings by Ukrainian artists
Ukrainian art is now available online thanks to the new 14-21 project, which has collected more than half a thousand works from different eras and styles
This is reported by the Ukrainian Cultural Foundation.
The online gallery 14-21 is a unique project that showcases more than 500 works of Ukrainian art from the 14th to the 21st centuries. In particular, the sacred art of Rus, the baroque sculptures of the mystical Pinzel, paintings by Vasylkivsky, Trush, Novakivsky, Kulchytska, Leopold Levytsky, Mykola Hlushchenko, graphics by Soroka and Zhuk, the sculptural explosion of the world scale by Oleksandr Arkhypenko and our brilliant contemporary Roman Petruk.
The name of the gallery reportedly reflects the wide range of eras and styles represented in it. Among the exhibits are icons, baroque sculptures, paintings and graphics by famous Ukrainian artists and sculptors.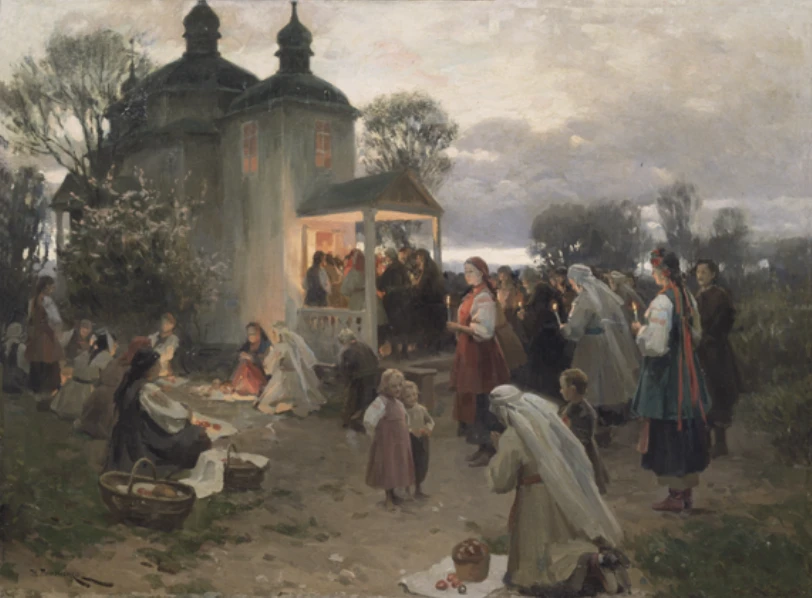 Photo: Kovcheh Ukraine
"On traditional wedding towels, Ukrainians often embroidered the Tree of the Family, and next to it, two birds guarding the Flower of Life. In the same way, we want to protect the very core, the core of Ukraine - what makes us us, and what should remain untouched even in the era of space travel. That is why we have collected the most valuable things and loaded them onto the Ark - the entire cultural capital of the country, which should become the internal pillars on which we will build the Ukraine of the future," the description says. 
The gallery was created by the Kovcheh Ukraine platform.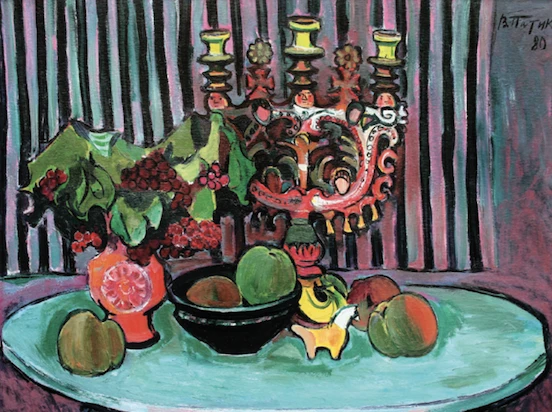 Photo: Kovcheh Ukraine
The online gallery not only displays artworks but also makes them interactive. It offers viewers animated paintings, online games, slideshows, video lectures, and scholarly articles. This allows for a better understanding and appreciation of Ukrainian artistic heritage.
According to the foundation, the project aims to change the cultural image of Ukraine in the global context.
The platform is available here.
The initiators and founders of the platform are Yaryna Vynnytska and Dmytro Osypov. The project was co-created by Taras Lozynsky, a collector and founder of the Lviv Institute of Collecting, and artist Ostap Lozynsky, and brought together Ukrainian poet Serhiy Zhadan, the world-famous DakhaBrakha band, as well as the IT company EDpro, the Film.ua production studio, and many others.
The Museum of Outstanding Figures of Ukrainian Culture has launched a multimedia historical exhibition "[Not] Destroyed", which tells about the repressions against the intelligentsia at the beginning of the last century.
Fire at factory in Moscow, drone attack, and explosion at oil depot in occupied Makiivka: This week's blasts in Russia
More news