Ukraine's deployment of Storm Shadow, SCALP-EG: what are results 6 months in?
The Ukrainian Defense Forces conducted effective missile strikes using Storm Shadow and SCALP-EG cruise missiles, however some questions about their technical details remain
Defense Express explored the important details on the topic.
On September 22, 2023, the Ukrainian Defense Forces launched a highly effective attack on the Russian Black Sea Fleet's headquarters in Sevastopol, marking a historic real-time deployment of Storm Shadow and/or SCALP-EG cruise missiles.
Since then, there have been no further reports of Ukrainian Armed Forces employing these missiles supplied by Western countries. This fact prompts us to review all available information about the use of Storm Shadow and SCALP-EG in the conflict with Russia. For this purpose, we can refer to a comprehensive analysis from the Polish portal Defense24, which compiles data from open sources to highlight key points.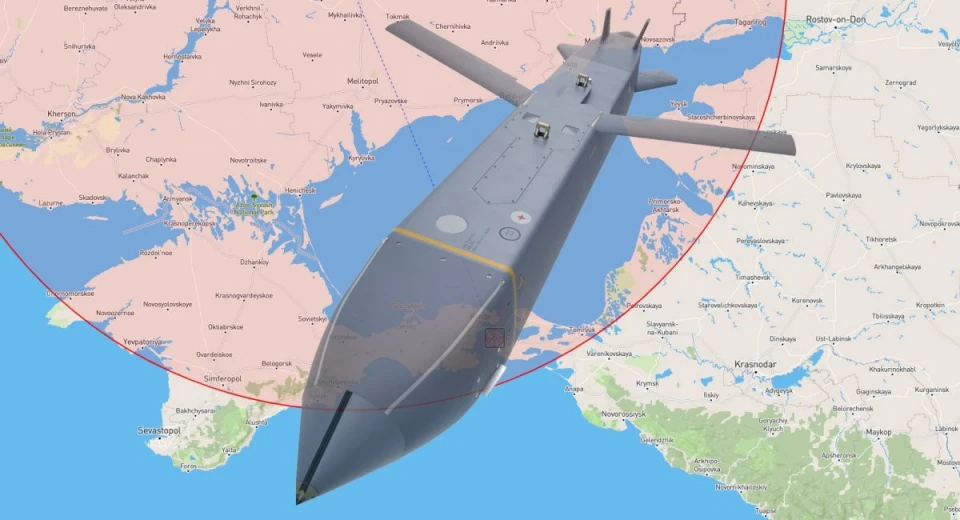 Storm Shadow missile. Photo: Defense Express
Storm Shadow and SCALP-EG – Unanswered Questions 
According to Defense24's review, several significant uncertainties arise:
Technical adaptation: while we know that Storm Shadow and SCALP-EG cruise missiles were adapted for use on Su-24M aircraft through pylon transplantation from the Tornado strike aircraft, the electronic components guiding these missiles remain undisclosed. The guidance system and those involved in the targeting process remain a mystery.

Missile usage details: details such as the average and maximum number of missiles fired in one salvo and the maximum number of aircraft involved in an attack are still subject to debate. The actual launch range from the Su-24M aircraft is also in question, with Defense24 suggesting a range of 100-200 km from the front line.

SCALP-EG cruise missile under the wing of a Ukrainian Su-24M, August 23, image from open sources. Photo: Defense ExpressChronology of Storm Shadow and SCALP-EG strikes 
Drawing from Defense24's review, we can outline the following sequence of events:
Around May 11-12, 2023: A possible "debut" of Storm Shadow, targeting Russian logistics facilities in Luhansk under temporary occupation, with the potential use of decoy missiles like ADM-160 MALD.

May 28, 2023: Ukraine's former Defense Minister Reznikov claimed that 100% of missiles hit their intended targets as designated by the General Staff of the Ukrainian Armed Forces.

June 2, 2023: A strike on Russian infrastructure in the temporarily occupied city of Berdyansk.

June 9, 2023: A strike on a significant Russian army headquarters in the temporarily occupied area of Henichesk.

June 22, 2023: An attack on a road bridge in the temporarily occupied Chonhar.

June 30, 2023: Another attack on occupiers in Berdyansk, likely near the airport.

July 29, 2023: Damage inflicted on a railway bridge in the temporarily occupied Chonhar.

August 6, 2023: Strikes on road bridges in the temporarily occupied settlements of Chonhar and Henichesk.

September 13, 2023: A strike on the ships of the Russian Black Sea Fleet in the temporarily occupied Sevastopol.
Based on this information, it appears that Storm Shadow and SCALP-EG cruise missiles were used in attacks against Russian forces approximately every 2-3 weeks. However, it's important to note that public data might not provide a complete picture, and these missile strikes could have been more frequent.
2023, Wednesday
29 November
Victorious news of 644th day of war: Russian general killed, invading forces destroyed in Kherson region
Russian occupation authorities try 25-year-old Ukrainian who came to Mariupol to visit grandmother
More news