Strike on Luhansk airport: satellite images of aftermath released
A satellite photo obtained by Planet Labs shows the extent of damage to the temporarily occupied Luhansk airport after strikes by the Ukrainian army
A Radio Svoboda project Schemes reports.
The Ukrainian Armed Forces struck at the temporarily occupied airfields and helicopters in Berdyansk and Luhansk.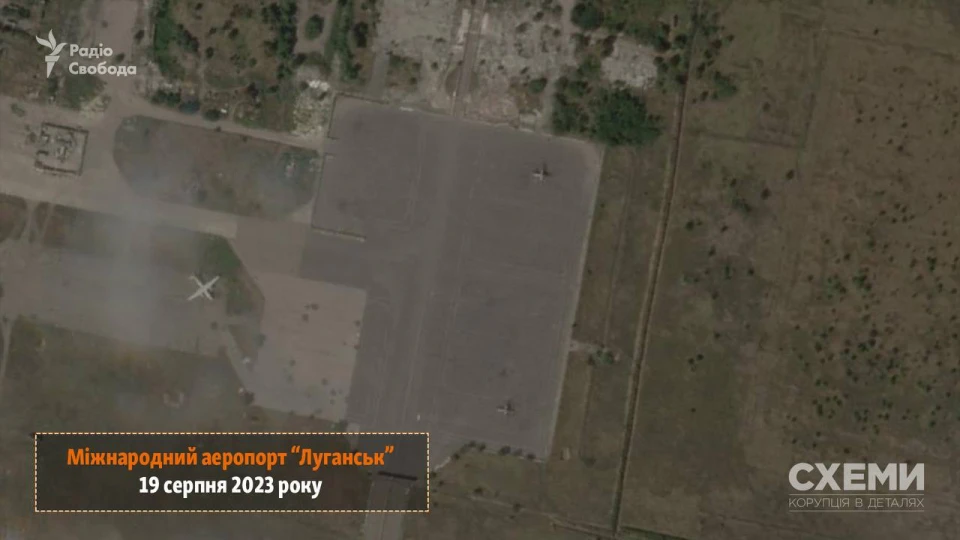 Photo: Skhemy
Planet Labs showed an image taken on October 18, which shows destroyed buildings, a damaged runway, and scattered equipment.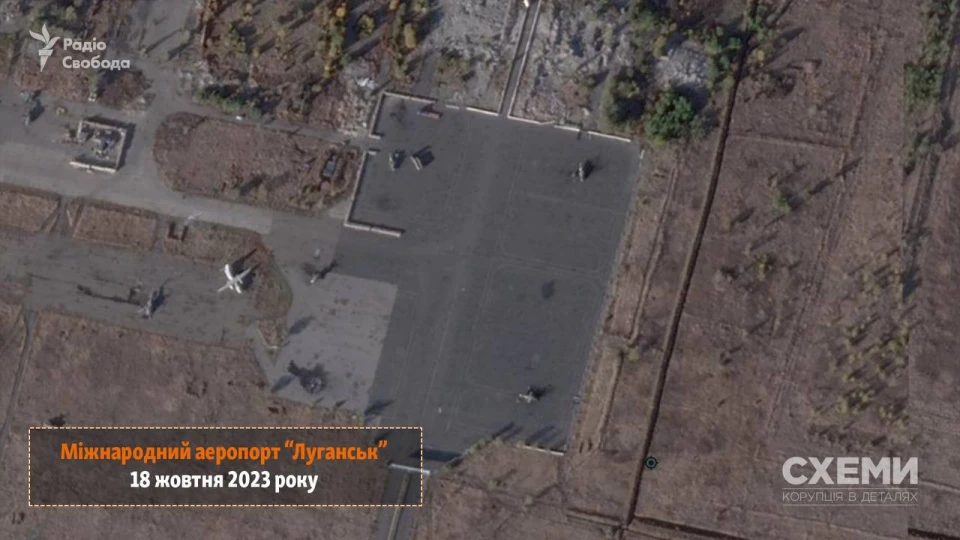 Photo: Skhemy
Strikes on occupied airfields: what is known
On the night of October 16-17, Ukrainian defenders successfully attacked Russian helicopters and airfields in Luhansk and Berdyansk.
The Special Operations Forces called this operation DRAGONFLY. They received information about Russia's use of airfields in the temporarily occupied Berdyansk and Luhansk, as well as the presence of a significant amount of aviation and special equipment and ammunition.
According to recent reports, 9 helicopters of various modifications, special equipment, an air defense launcher and an ammunition depot were destroyed in Berdyansk and Luhansk. The runways of the airfields were also damaged.
Viktor Dudukalov, deputy head of the Berdyansk district council, said that the Russian occupiers had thrown almost all their forces to eliminate the consequences of th successfully attacked e strike.
Foreign media wrote that during this attack, Ukraine used for the first time against Russian troops the American long-range ATACMS missiles that the United States had secretly sent a few days earlier.
Zelenskyy announced their use against Russian troops, and Armed Forces Commander-in-Chief Valerii Zaluzhnyi demonstrated how Ukrainian defenders used them.
On October 17, the White House confirmed the transfer of ATACMS missiles to Ukraine.
 
Victorious news of 646th day of war: Ukraine to produce air defense systems, intelligence conducts another sabotage in Buryatia
More news