Ukraine's Security Service searches MP Shufrich's residence on treason case
On the morning of Friday, September 15, the Security Service of Ukraine came to the house of MP Nestor Shufrich to search his place. He is suspected of high treason.
This was reported by Ukrayinska Pravda, RBC-Ukraine, and Suspilne, citing their own sources.
It is noted that the investigation is ongoing, and the MP has not yet been detained.
"It turns out that Nestor not only regularly got hit in the head in parliamentary fights, but also worked closely with FSB officer and former MP Volodymyr Sivkovych. The same one who coordinated the work of Russian agents in Ukraine from the Moscow office," law enforcement officers said.
They also reminded that it was Sivkovych who supervised the work of the former head of the Crimean SBU Kulinich, whom Malyuk personally detained last year.
Earlier, this was reported by journalist Yuriy Butusov and MP Oleksiy Honcharenko.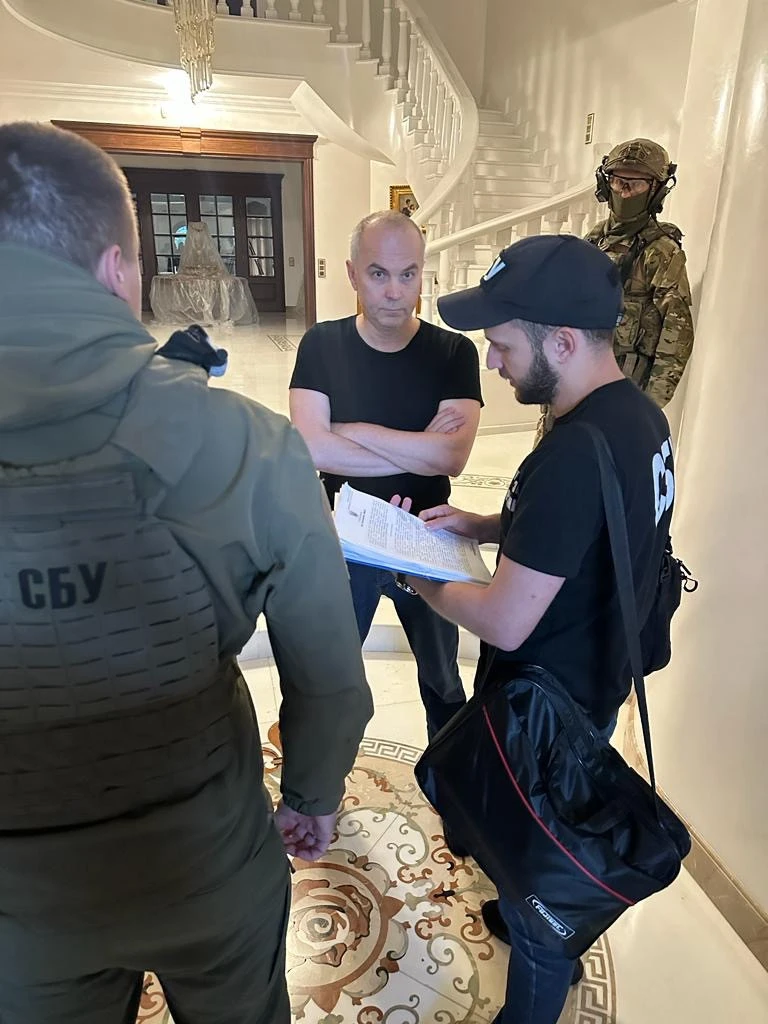 Photo: Yuriy Butusov
"The Security Service of Ukraine detained MP Nestor Shufrich at his home in Kozyn village, Kyiv region," Butusov wrote.
According to him, more than 50 searches are currently underway in the Shufrich case.
Shufrich is a defendant in the case of a Russian spy network created by a Russian FSB officer and former Ukrainian MP Volodymyr Sivkovych.
"According to the investigation, Shufrich, on the instructions of Sivkovych, appeared on Ukrainian and Russian TV channels to spread Russian propaganda and promote anti-Ukrainian policies," the statement said.
In addition, Shufrich is currently an MP and receives taxpayer funds and is the chairman of a Verkhovna Rada committee.
Fire at factory in Moscow, drone attack, and explosion at oil depot in occupied Makiivka: This week's blasts in Russia
More articles