Russia targets Donetsk region with Smerch causing death and destruction
On the evening of November 7, the village of Bahatyr in Donetsk region was hit by Russian army shelling, resulting in three casualties
The incident was reported by the Prosecutor General's Office.
At 7:45 p.m. on November 7, the Russian army launched an attack on Bahatyr village in the Volnovakha district, likely using the Smerch rocket system.
"The strike heavily impacted a residential building, with no military facilities nearby. This led to the destruction and damage of over a dozen private houses," the message said.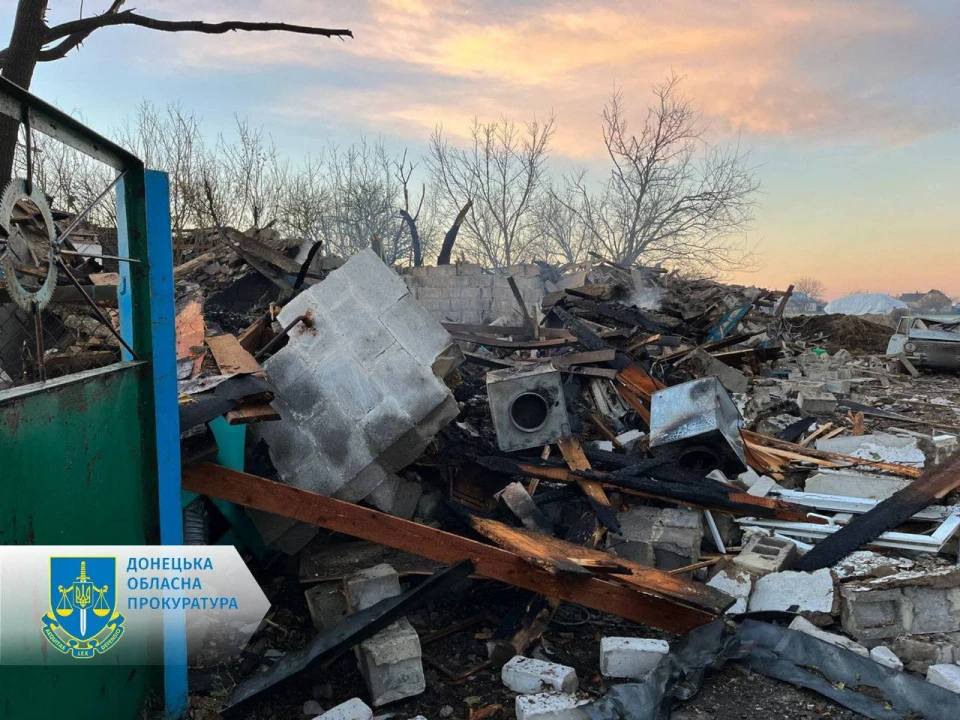 During search and rescue operations, the bodies of three civilians were found under the rubble: a 58-year-old man, his 60-year-old wife, and their 33-year-old neighbor.
Farm buildings and three cars were also damaged in the attack.
 
Russia's goal in Avdiivka is to capture large number of Ukrainian military — military expert Stupak
Fire at factory in Moscow, drone attack, and explosion at oil depot in occupied Makiivka: This week's blasts in Russia
More news