Russia obliterates Orikhiv: up to 10 bombs are dropped on it daily 
Ten aerial bombs every day: Russia's terror in Zaporizhzhia is gaining momentum. Russian forces have almost completely destroyed the town of Orikhiv with powerful guided aerial bombs. You cannot escape from them in the basement, let alone behind two walls indoors. The invaders hit civilian targets, crowded places and communications infrastructure
The film crew visited the town and saw all this destruction with their own eyes. 
Orikhiv has been on the edge of the sword of Ukrainian defence for a year and a half. Only 9 kilometres away are Russian troops' positions. So the town is constantly being attacked.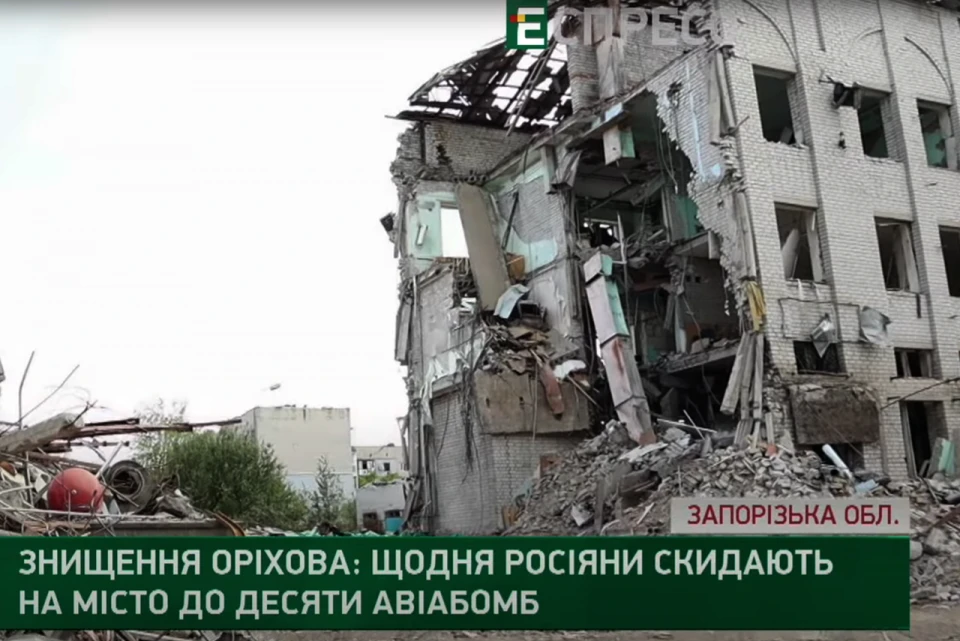 The destruction of Orikhiv
Liliya, a resident of the town, recalls how an aerial bomb fell 200 metres from where she was at the time:
"When was it? Four or five days ago? We all relaxed. We didn't expect anything to fall on us. When it whistled. It whistled, it scared us so much that bottles flew off, everything flew off. Lyuba covered me with her body."
Liliya works at a local market. It has already been shelled by Russian troops five times. She sells corn. Russia is firing at the town with all kinds of weapons. From cannon artillery to Grad MLRS. But the worst thing is aerial bombs. Nothing can save from them.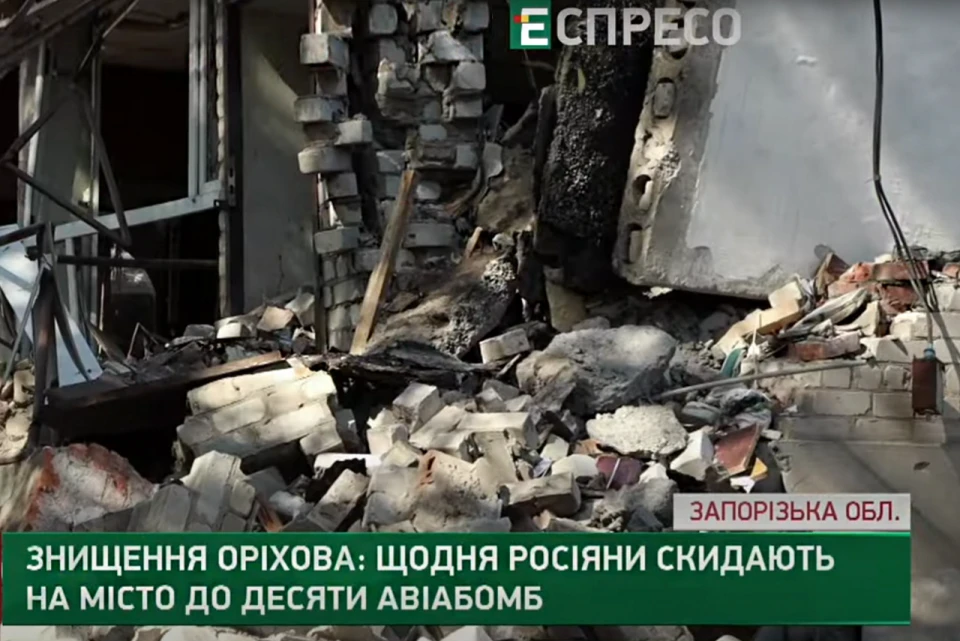 The destruction of Orikhiv
Humanitarian aid was distributed to civilians at the site of a school in Orikhiv. Russian forces dropped as many as four aerial bombs there. This school was destroyed in July. Seven civilians died then. There is not a single intact building left in the town. Once upon a time, Orikhiv was home to more than 14,000 people. Now there are less than a thousand.
The town has no power, water or gas. Today, it is impossible to restore communications. People are just waiting for a successful counter-offensive by the Ukrainian army.
Ukrainian forces repel 32 Russian attacks in Avdiivka sector, 20 in Marinka sector - General Staff
First time leading Polish politician admits Ukrainian-Polish border blockade is national security issue
More news