Russia launches missile strikes on Kramatorsk, hitting boarding school
On December 22, invading Russian forces launched several missile attacks on Kramatorsk, Donetsk region, hitting a boarding school building
The mayor of Kramatorsk, Oleksandr Honcharenko, wrote about this on Facebook.
"The Russian forces are attacking Kramatorsk. The danger has not passed, stay in shelters," the mayor wrote at 2:24 pm.
In the Donetsk region, the air raid alert began at 2:08 pm and ended at 2:58 pm. 
Also on Telegram, the deputy head of the President's Office, Kyrylo Tymoshenko, clarified that two Russian missiles hit the territory of the town.
Later, Tymoshenko reported that one of the Russian rockets hit a boarding school, and the second hit the industrial zone of a local enterprise.
It is reported that no one was injured.
In addition, the information is confirmed by the head of the Donetsk Regional Military Administration, Pavlo Kyrylenko.
Also today, December 22, the Russian forces shelled Chasiv Yar, Donetsk region, with rocket launchers, killing a civilian.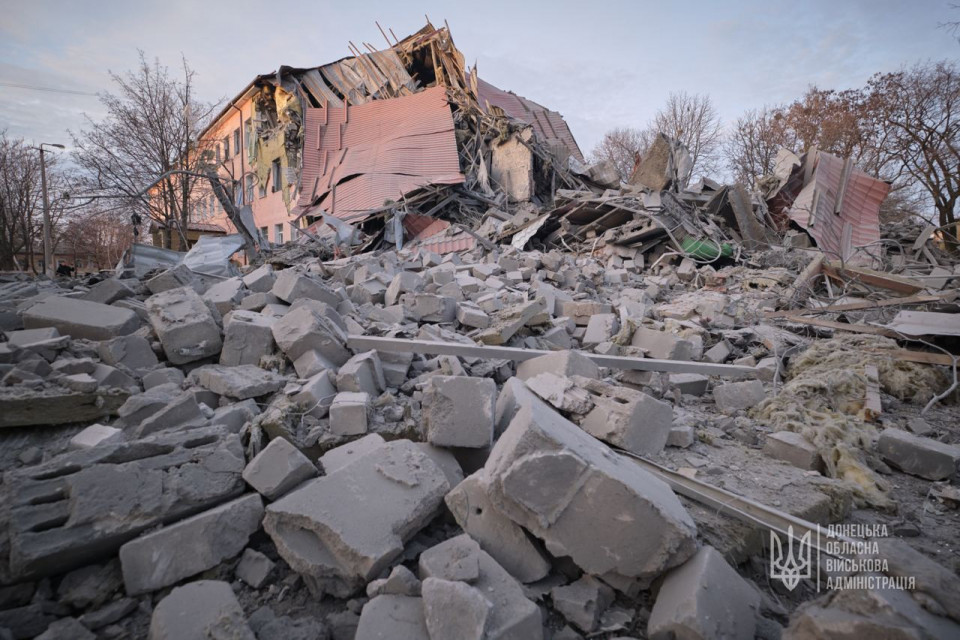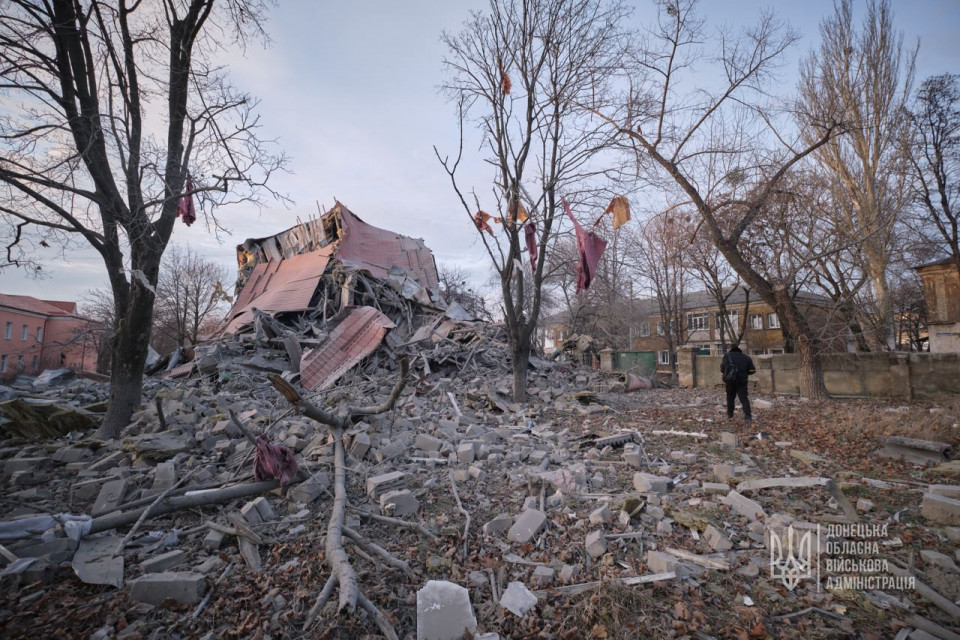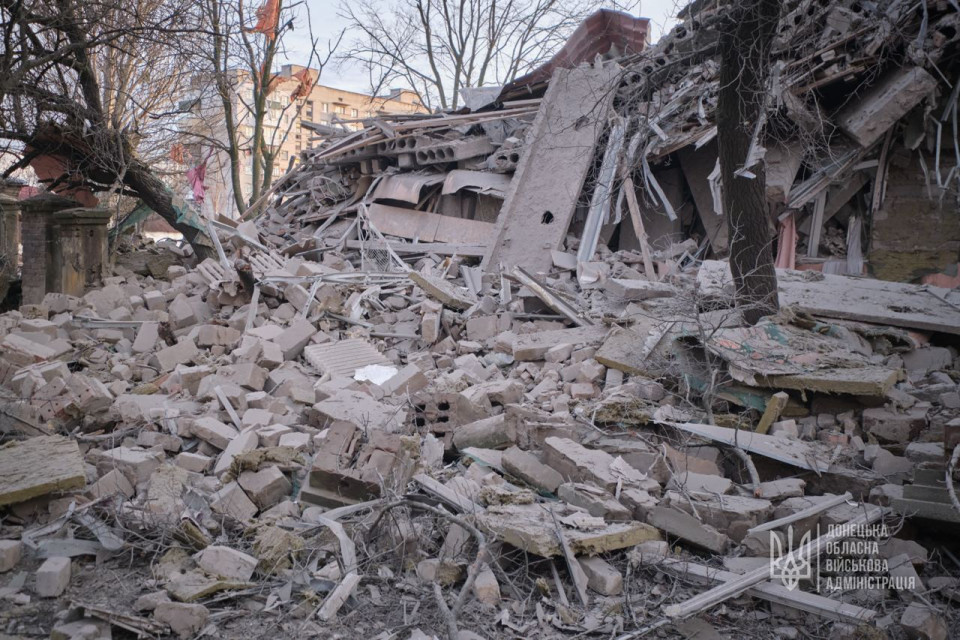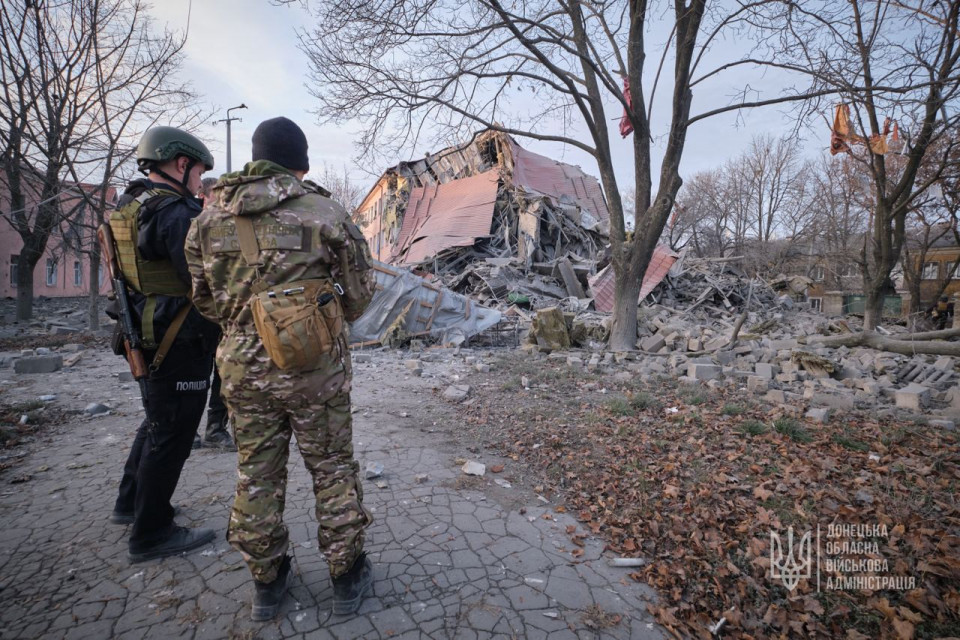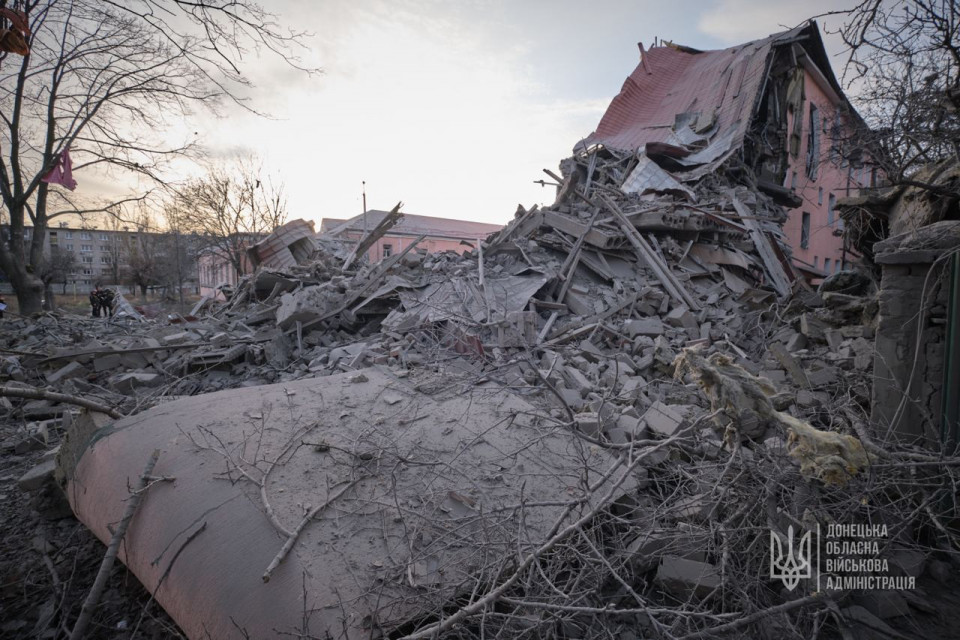 On the afternoon of December 13, the town of Kramatorsk, Donetsk region, came under enemy attack: the Russian forces hit an industrial zone and the building of a higher educational institution.

On December 18, three civilians were killed by the Russian forces in the Donetsk region.

During the day, on December 19, at least three civilians were killed by Russian troops on the territory of Donetsk region.

Late in the evening of December 20, Russian troops shelled Kurakhove, Donetsk region, with artillery, injuring one person, and damaging houses and cars. 

According to military expert Serhiy Zgurets, near Bakhmut, the Russian forces concentrated the most combat-capable units of the Wagner Group, artillery and other equipment, and Ukraine's Armed Forces also brought two additional brigades.

On December 21, Defense Express military expert Ivan Kyrychevskyi noted that near Bakhmut, the Armed Forces of Ukraine are exhausting and destroying the enemy.

During the day of December 21, three civilians were injured in the Ukrainian-controlled territory of the Donetsk region as a result of shelling.
Victorious news of 646th day of war: Ukraine to produce air defense systems, intelligence conducts another sabotage in Buryatia
More news