Russia attacks southern Ukraine with missiles and drones: damages and injuries reported in Odesa region
On the night of Monday, November 6, the Russian army has launched a massive attack on the southern regions of Ukraine, using strike drones and various types of missiles. As a result of the attack in the center of Odesa, 8 people were injured and infrastructure was destroyed.
The Southern Defense Forces of Ukraine reported this.
Odesa region
According to them, the Russians attacked Odesa with Oniks and Iskander-M. The missiles hit downtown and a mothballed industrial building.
Photo: Southern Defense Forces
The blast wave destroyed several multi-story residential buildings and a museum in the historic part of the city, which is a UNESCO heritage site."The attack by Shahed-131/136 drones was intense and dense, targeting the port infrastructure of Odesa," the Southern Defense Forces emphasized.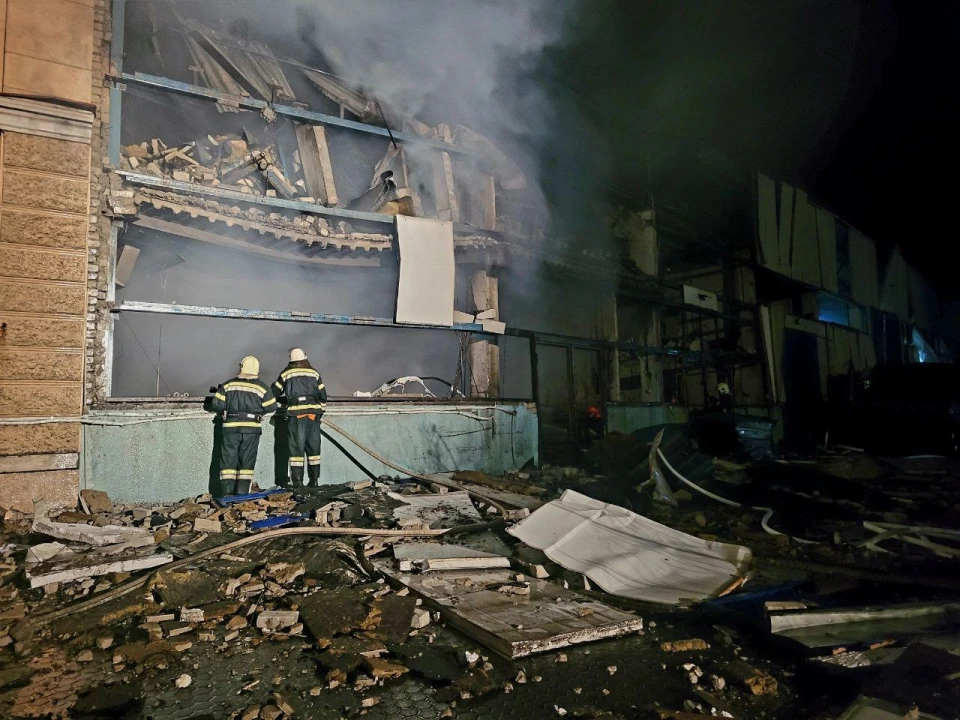 Photo: Southern Defense Forces
Air defense forces shot down 15 Shaheds over Ukraine. However, the hit damaged warehouses, unloading equipment, and trucks with grain. The fire was quickly extinguished.
As of the morning of November 6, 8 local residents were reported injured as a result of the Russian attack on Odesa.
Photo: Southern Defense Forces
According to the Regional Military Administration, three of them received minor injuries and were treated on the spot, while five Odesa residents were hospitalized.
"The injured are receiving all the necessary assistance in the hospital, their condition is stable," said Oleh Kiper, head of the Regional Military Administration.
Earlier, the head of the Odesa Regional Military Administration, Oleh Kiper, reported that five of the victims of the Russian attack had shrapnel wounds and were hospitalized.
Later, the Odesa city authorities reported that as of 10:00 a.m., 32 residential buildings in the city were damaged as a result of the Russian attack: 10 in the Primorskyi district of the city and 22 in the Khadzhibeyskyi district.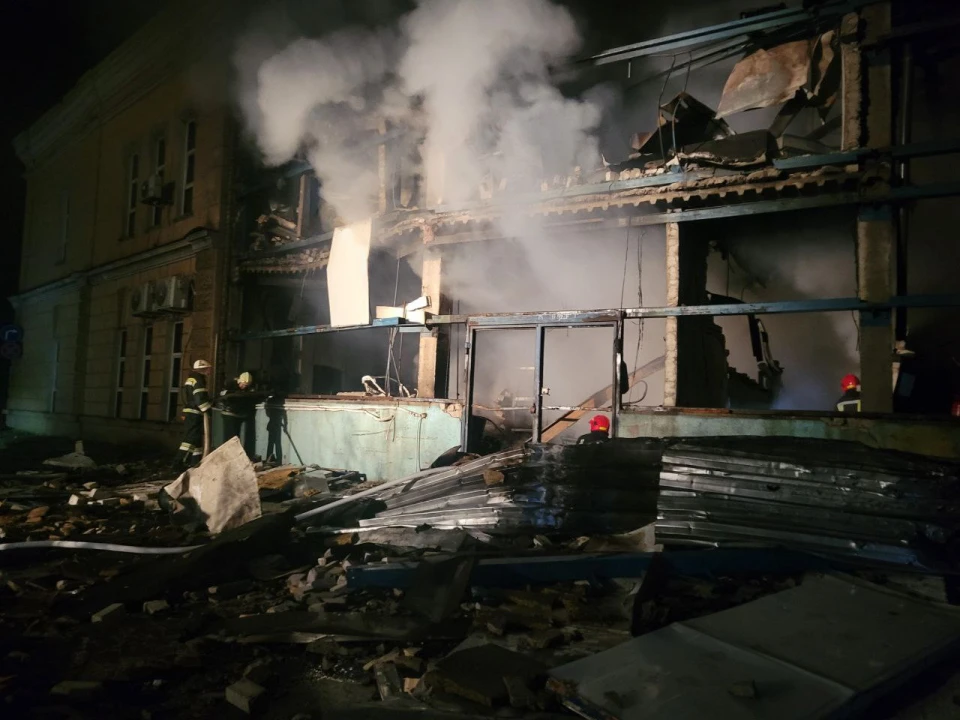 Photo: Southern Defense Forces
Kherson and Mykolaiv regions
At the same time, the enemy fired a Kh-31P anti-radar missile at Kherson. A 5-storey residential building was damaged. There is no information on casualties.
Another Kh-59 missile was fired at the Mykolaiv region - it was destroyed by air defense forces.
Air Force destroys 15 of the 22 Shaheds and a Kh-59 missile
In total, the Russians fired one Kh-31 and one Kh-59 guided missile from the airspace of the occupied Kherson region. The launch of an anti-ship missile P-800 Oniks and an Iskander-M ballistic missile from the territory of the temporarily occupied Crimea was also recorded. 
In particular, the Air Force recorded the launch of 22 Shahed-136/131 attack UAVs from the area of Cape Chauda in Crimea. 
As a result of combat operations, the Air Force's forces and means in cooperation with air defense destroyed 15 Shahed strike drones and one Kh-59 guided missile.
Victorious news of 646th day of war: Ukraine to produce air defense systems, intelligence conducts another sabotage in Buryatia
More news