President Zelenskyy visits frontline positions of Ukrainian defenders in Avdiivka
On Tuesday, April 18, President of Ukraine Volodymyr Zelenskyy has visited the frontline positions of Ukrainian defenders in the Donetsk region
The President's Office reported the information.
Volodymyr Zelenskyy talked to the servicemen of the Marines, airborne assault, mechanized and artillery units and thanked them for their service.
"I have the honor to be here today, to thank you for your service, for defending our land, Ukraine, our families. Congratulations on the holidays, on Easter, I wish you only victory - this is what I wish for every Ukrainian, this is what is very important to all of us. I wish good health to all of you and your families, and I am sincerely grateful on behalf of every Ukrainian for the great path that you overcome every day," President Zelenskyy said.
The memory of the fallen defenders was honored with a moment of silence.
The President presented the servicemen with state awards. The defenders received the Orders of Bohdan Khmelnytsky of the II and III degrees, as well as the Orders "For Courage" of the II and III degrees.
The president listened to the report of the commander of the Donetsk operational and tactical group on the situation in the area of his responsibility.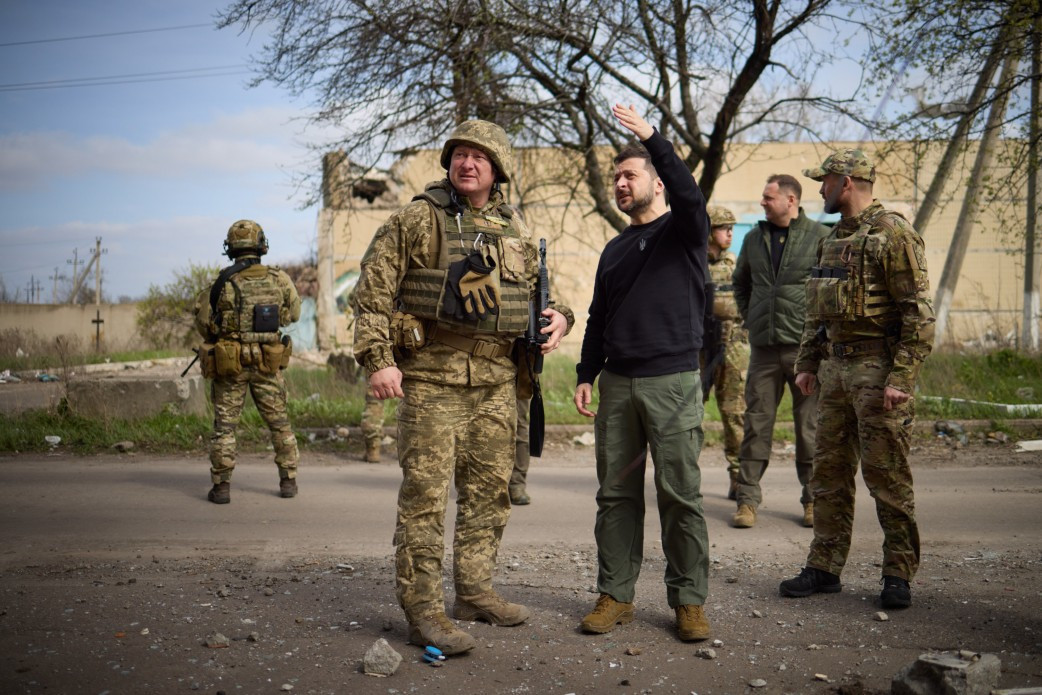 2023, Thursday
30 November
Victorious news of 645th day of war: Ukrainian forces advance in Kherson region, SBU operation in Buryatia
Norway to allocate €21 M for food security program in Ukraine: part of funds to be used for Grain from Ukraine initiative
Russian politician who 'adopted' girl abducted from Kherson, changes her name, surname, citizenship
More news