Playboy magazine featuring Ukrainian model injured in shelling sold at charity auction
Playboy magazine with Iryna Bilotserkivets on the cover was sold at a charity auction in Poland for UAH 45,000, and more than UAH 2 million were raised for the Armed Forces' needs
This is reported by Krym.Realii.
In August 2023, the Ukrainian edition of Playboy magazine introduced its printed version. The cover featured Iryna Bilotserkivets, a surgeon, model, and TV presenter who had suffered a serious injury, losing an eye as a result of Russian military aggression.
Originally from Sevastopol, Iryna left the region in 2014 due to the annexation of Crimea. On February 26, 2022, while attempting to leave Kyiv with her three children, she came under attack, resulting in severe injuries. After receiving emergency medical treatment in Germany, she returned to Ukraine.
Iryna participated in a charitable project by Ukrainian Playboy, dedicated to "honoring the beautiful Ukrainian women who have endured the consequences of war." Her magazine cover was sold at a charity auction in Poland.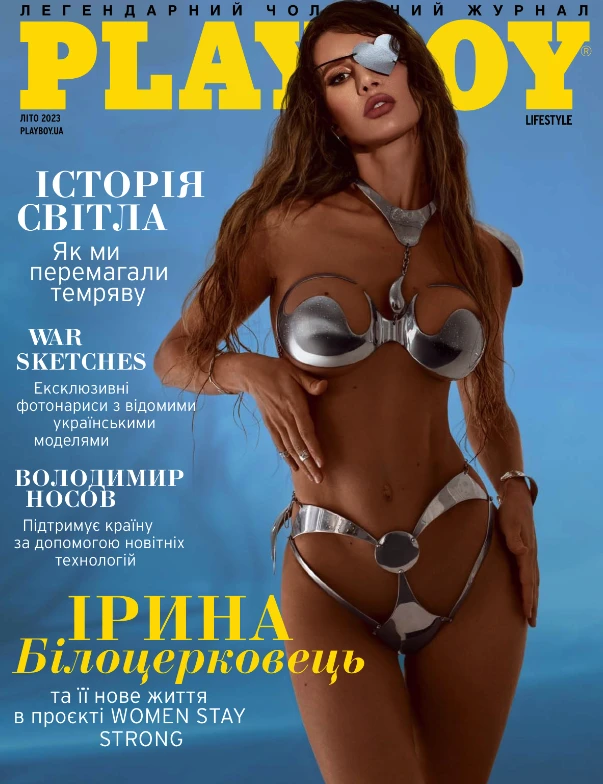 Photo: playboy.ua
The editor-in-chief of the Ukrainian Playboy, Vlad Ivanenko, reported that Ukrainian entertainers Oleksiy Durnev and Vlad Shevchenko managed to raise over 2 million in funds for the needs of the Armed Forces during their performance at the event.
2023, Saturday
9 December
Defence of Avdiivka's heights prevents other parts of frontline from falling apart - military expert Svitan
More news