Los Angeles-based photographer Volodymyr Myroniuk killed in Ukraine
Los Angeles-based photographer Volodymyr Myroniuk was killed at the front at the age of 59. He made his last and most risky photo report in the battle near Kurdiumivka
Journalist Yuriy Butusov wrote about this on Facebook. He was personally acquainted with Volodymyr Myroniuk.
Volodymyr Myroniuk made his last and most risky photo report during the battle near Kurdiumivka at a Ukrainian infantry position where the enemy attacked and fired for hours. Myroniuk was killed at the age of 59. Due to the heavy shelling, his body could not be taken away for three days.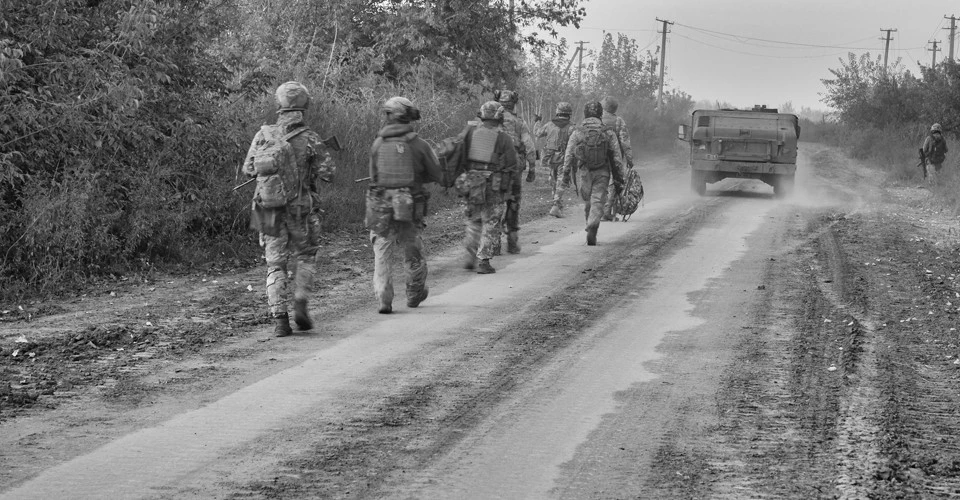 Photo: facebook/wlady.koffeanon
"Hero-photographer Volodymyr Myroniuk es killed on the front lines near Kurdiumivka with his camera in hand, with the footage of his last, most risky report," Butusov wrote.
Volodymyr Myroniuk was a Ukrainian who lived in Los Angeles but returned to his homeland when the Maidan began. At the front, he was known by the call sign "John".
In America, "John" loved to photograph the beauty of nature. In Ukraine, he felt a call to photograph heroes. Since 2014, he has become one of the human mascots at the front, and has been thanking every soldier he meets with photos.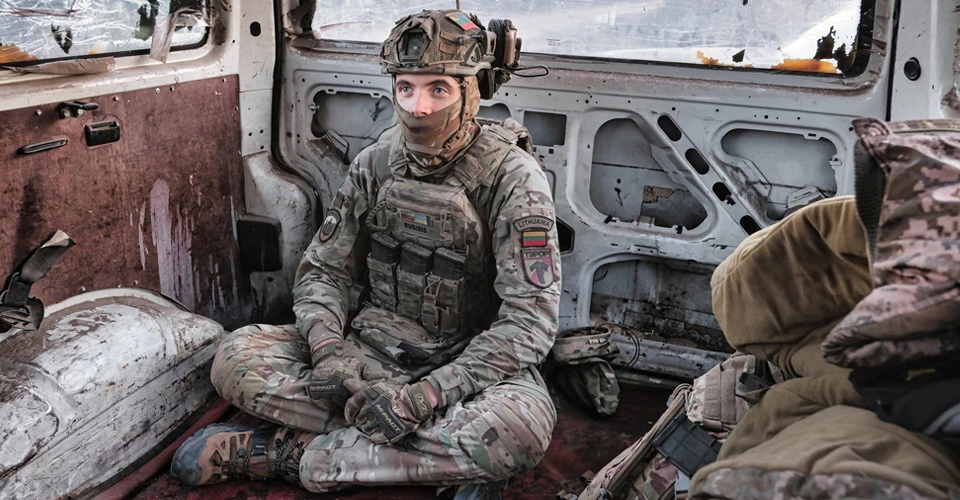 Photo: facebook/wlady.koffeanon
"He was not a professional journalist. He was not a professional photographer. He was not a professional soldier. But his impressive photos were seen by many people, and to do that where he was at the front, you need to have the heart and endurance of a warrior," Butusov said.
Volodymyr Myroniuk was a soldier photographer. He said that his photographs were often sought after by the relatives and friends of the dead. After all, these photographs were often the only ones from the battlefields that remained on the graves of the fallen soldiers.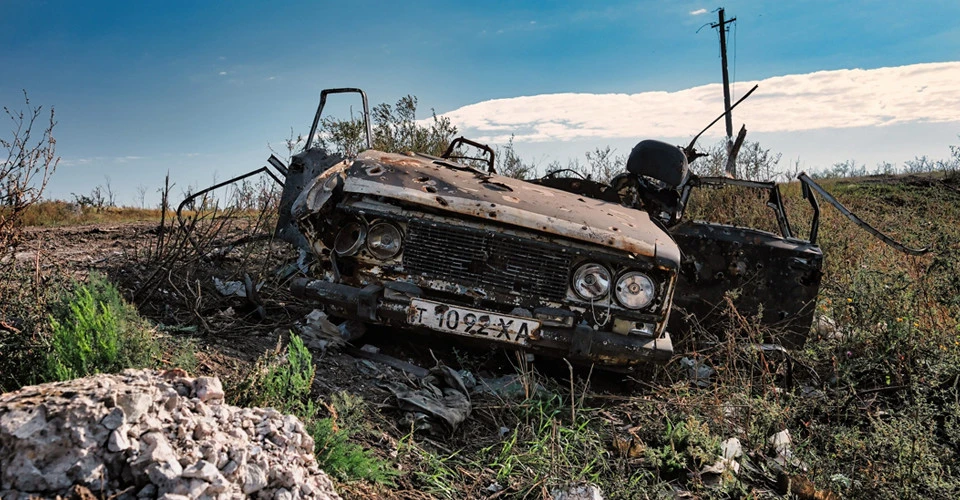 Photo: facebook/wlady.koffeanon
Myroniuk said that the best monument for this war would be a shelled frontline jeep on a pedestal. These are the vehicles used by small mobile groups of soldiers.
On Volodymyr's Facebook page, there are many memories from the military.
Everyone remembers him. Someone gave Volodymyr a ride in Bakhmut, someone spent many days with him in the trenches on the front line, and others posted photos with the photographer.
The soldier-photographer, who knew no fear, had great respect for Ukrainian soldiers and was able to take their photos in the most difficult conditions. These photographs show how kind and bright are those who are now closing more than two thousand kilometers of the front line and reclaiming Ukrainian land meter by meter.
His friends are asking for help in finding an institution in Kyiv that will help organize a photo exhibition of Volodymyr Myroniuk's frontline photos.
The 34-year-old Serhiy Riznyk, brother of Shakhtar Donetsk goalkeeper Dmytro Riznyk, died in the war. He was wounded as a result of a mine-blast injury.
Fire at factory in Moscow, drone attack, and explosion at oil depot in occupied Makiivka: This week's blasts in Russia
More news