Japanese Prime Minister Kishida arrives in Ukraine - media
Japanese Prime Minister Fumio Kishida arrived in Ukraine on Tuesday, March 21, a day after meeting with his Indian counterpart Narendra Modi in New Delhi
This was reported by NHK WORLD-JAPAN with reference to the Japanese authorities.
This is the first visit of a Japanese prime minister to Ukraine since the beginning of Russia's full-scale invasion.
Representatives of the government and the ruling party noted that Kishida came to Ukraine from India on an unannounced visit.
The Japanese prime minister is expected to hold talks with Ukrainian President Volodymyr Zelenskyy in Kyiv.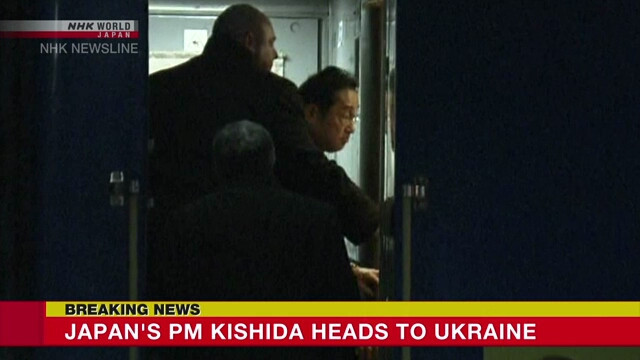 According to Kyodo, it is rare for a Japanese leader to travel to another country with no warning.
Kishida was the only G7 leader who had not yet visited Ukraine after Russia's invasion of its neighbor in February 2022. So now in Ukraine, he plans to demonstrate Japan's commitment to supporting the war-torn country on the eve of the G7 summit.
The newspaper also reminds that Kishida will preside over the three-day G7 summit starting May 19 in Hiroshima, which was destroyed by the US atomic bomb in August 1945. He promised to present his vision of a world without nuclear weapons amid fears that Russia could use them against Ukraine in the ongoing war.
Zelenskyy invited Kishida to visit his country. On February 24, the president took part in the G7 online summit at Kisida's request on the first anniversary of Russia's invasion of Ukraine.
Victorious news of 646th day of war: Ukraine to produce air defense systems, intelligence conducts another sabotage in Buryatia
More articles