Hungarian opposition MPs throw red paint on Prime Minister's office in Budapest
On Monday, four MPs from the opposition Momentum faction poured blood-coloured paint on the fence around the Hungarian Prime Minister Viktor Orban's office
This was reported by the political force on Facebook.
They explained their action by saying that the prime minister had once again despised and forgotten about the heroes of the 1956 revolution, which was put down by Soviet soldiers, and whose memory Hungary honours today.
"He defied them by smiling with Putin a few days before (the anniversary - ed.) on 23 October. With a war criminal who wrote in Russian textbooks that there was a 'fascist' revolution in 1956 (in Hungary - ed.), and on whose orders Russian soldiers are again killing Hungarian soldiers in Transcarpathia," the parliamentarians explain.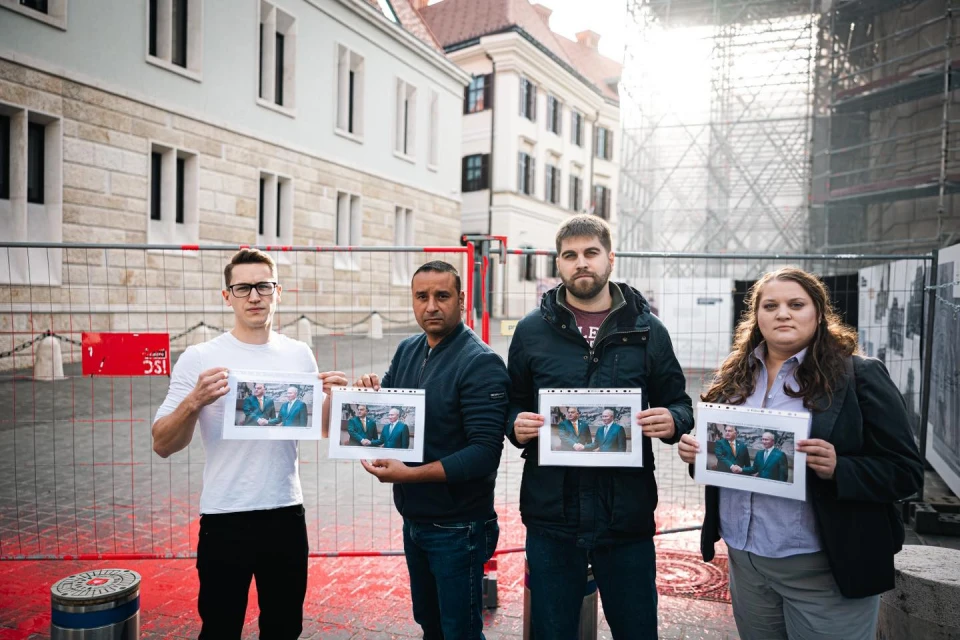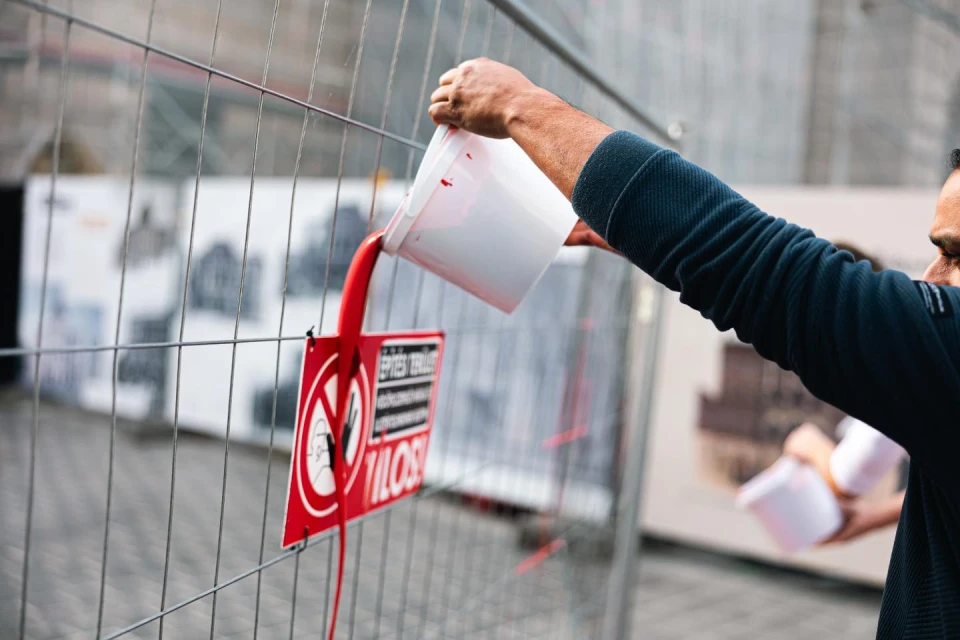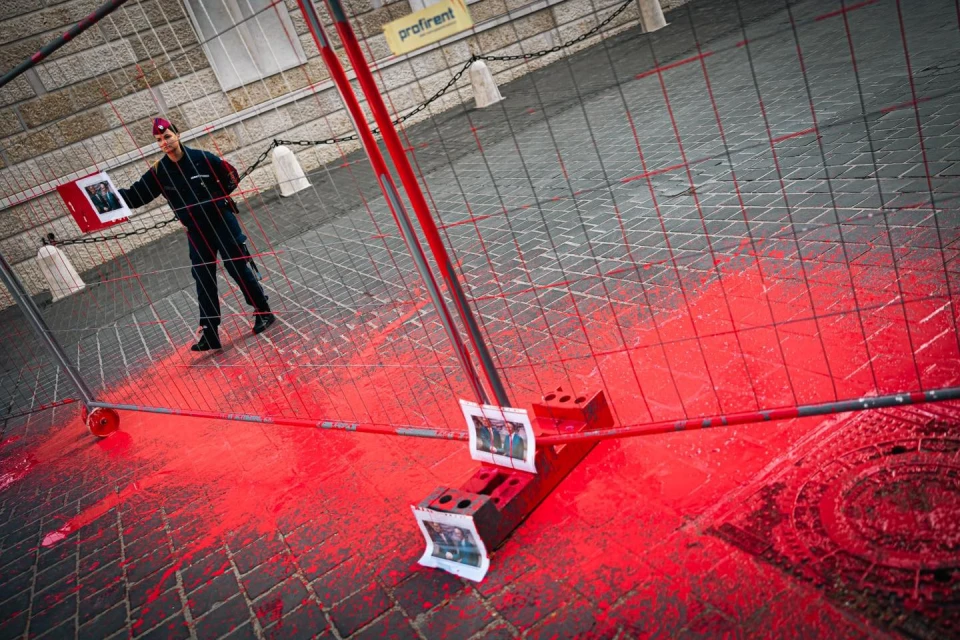 Photo: Momentum Mozgalom
For reference. In October 1956, Hungarians rose up in revolt against the Soviet government, which had long strangled their country through the Communist Party. Soviet troops crushed the revolution in two weeks; around 2,500 Hungarians died, including Imre Nagy, whom the rebels demanded to be appointed head of government and who was later shot dead.
What preceded it
On 1 September, Szijjártó became the first Hungarian official to respond to a Russian propaganda textbook that labelled the 1956 revolution as 'fascist'. 
The Russian 11th-grade history textbook, which has state approval, presents the Hungarian revolutionaries of 1956 as fascists and 'rebellious radicals' who fought against Soviet monuments.
"The catalyst for the Hungarian crisis was the actions of Western intelligence services and the domestic opposition they supported," the Russian history textbook claims, further criticizing Hungarians for "deciding to abandon the Stalinist legacy".
Szijjártó refused to comment on the Hungarian government's attitude to the distortion of historical facts in the Russian history textbook, which has official sanction. He said that there are some issues that the government does not even want to discuss.
The Hungarian foreign minister described how, on the sidelines of the UN General Assembly session, he had discussed with Russian Foreign Minister Sergei Lavrov their history textbook, which calls the 1956 revolution 'fascist'. 
2023, Wednesday
29 November
Poisoning of Ukraine spy chief's wife signals Russia's ability to reach anyone's family - military observer Kovalenko
Unblocking border benefits both Ukraine and Poland: Mykola Knyazhytskyi on blockade's impact on state relations and Ukrainian defense capabilities
Zaporizhzhia locals refuse collaboration as Russians lack administrative staff, says Regional Council member Ashurbekov
Ukraine's troops attack building with Russian militants in Kherson region: 5 invaders eliminated
Russian troops suffer up to 95% of losses in assaults - National Guard Major Nahornyi
25 Ukrainian truckers blocked at border agree to evacuate from Poland — Ministry of Infrastructure
Ukrainian troops eliminate 1140 invaders, 15 tanks and 32 artillery systems in 24 hours - General Staff
ISW: Ukraine continues attacks south of Bakhmut, Russia advances along Kupyansk-Svatove-Kreminna line
2023, Tuesday
28 November
Victorious news of 643rd day of war: Russian soldiers neutralized in Mariupol, explosions heard in occupied Tokmak
More news