Dnipro residents rally near high-rise building destroyed by Russia asking for long-range missiles and air defense for Ukraine
Ukrainian activists have held a rally near the high-rise building destroyed by Russian missile attack in Dnipro, urging the to provide Ukraine with long-range missiles
The Dnipro Regional Military Administration reported the information on Telegram.
"Local activists help the victims of the Russian missile attack on Dnipro. They also appeal to the world. They demand weapons that will help people in Ukraine survive," the post reads.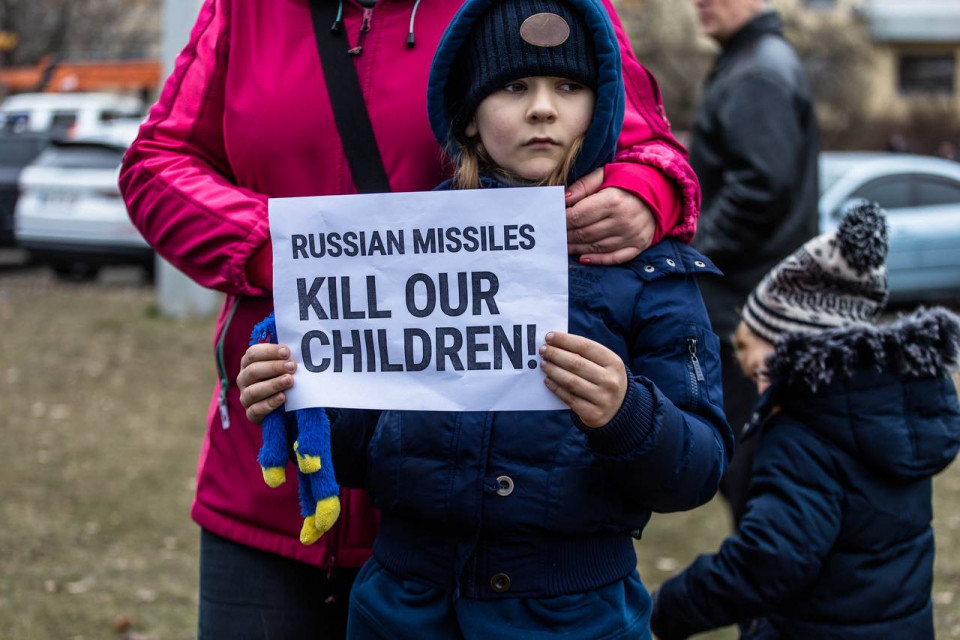 The activists say that Ukraine needs to destroy enemy fighter jets. They appealed to the international community in several languages, hoping that this way the international community will understand.
"We are grateful to the world for the help, but we need more, because the threat is huge," says Yulia from Dnipro.
In addition to long-range missiles, citizens are asking international partners for air defense systems.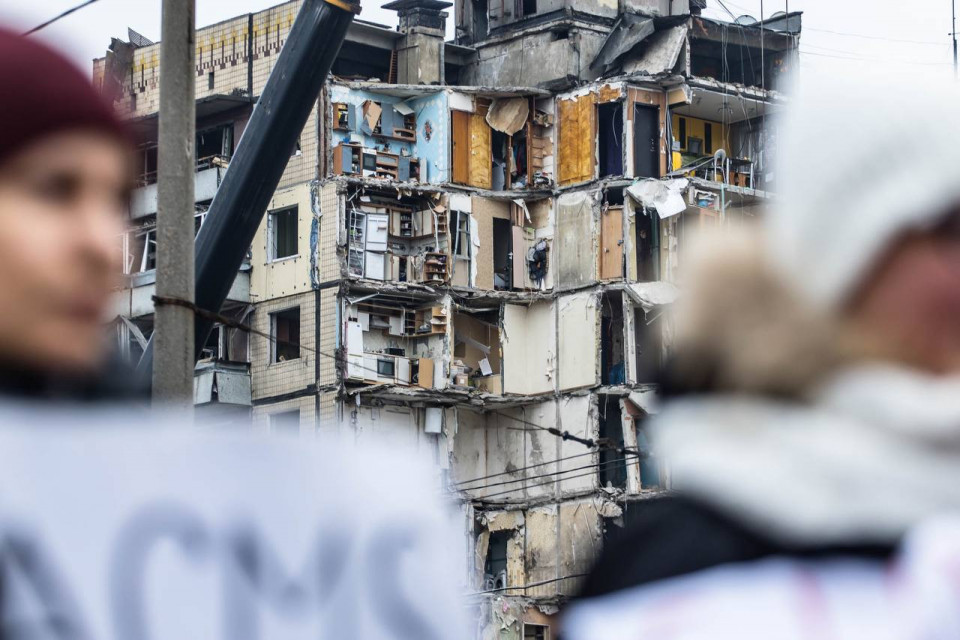 On Saturday, January 14, Russians struck at Dnipro, destroying the entrance of a nine-story building. As of the evening of January 15, it was known that at least 75 people were injured, 12 were in serious condition, 30 were killed, and 43 people were missing. According to the preliminary information, 72 apartments were destroyed and more than 230 apartments were damaged.
The President's Office said on January 17 that more than 200 apartments were destroyed in the Dnipro building attacked by a Russian missile.
Search and rescue operations were completed in Dnipro: 45 people died, including 6 children, 39 people were rescued.
2023, Wednesday
27 September

Russia may provoke nuclear incident even after liberation of Zaporizhzhia nuclear plant – Ukraine's Minister of Energy
More news