Crime against humanity: why Russia rushes to implement forced passportization in occupied territories
The process of passportization of local residents - replacing Ukrainian passports with Russian ones - is in full forces in the temporarily occupied territories of Ukraine
Espreso explains what methods Russia uses to force residents of the occupied territories to become "citizens of the Russian Federation" and why it is doing so.
In the article you will read:
What is forced passportization?
What laws does Russia violate?
What is the purpose of passportization?
What methods Russia uses to speed up the forced passportization?
How does Ukraine respond?
What is forced passportization?
Forced passportization in the temporarily occupied territories of Ukraine is a process through which Russia tries to issue its passports to residents of the temporarily occupied territories of Ukraine, violating Ukraine's sovereignty and territorial integrity. This is one of the elements of the war that Russia has been waging against Ukraine since 2014. 
In July 2022, Russian leader Vladimir Putin signed a decree allowing all Ukrainian citizens to apply for Russian citizenship under a simplified procedure. According to the document, all citizens of Ukraine and "stateless persons permanently residing in its territory" can apply for Russian citizenship. Previously, Russian citizenship was granted under a simplified procedure to residents of the self-proclaimed quasi-state entities "DPR" and "LPR" and annexed Crimea.
What laws does Russia violate?
Russia is violating Ukraine's sovereignty and territorial integrity, which are guaranteed by international law, including the 1994 Budapest Memorandum, which Russia signed.
Russia is violating human rights and humanitarian law by implementing forced passportization, which is a form of collective punishment, discrimination and persecution based on nationality. Russia also violates the human right to freedom of movement, education, medical care, social protection, etc.
Russia violates Ukrainian law, which does not allow Ukrainian citizens to hold dual citizenship and provides for criminal liability.
Russia can justify and apply a number of coercive measures that would contain elements of international crimes under the Rome Statute of the International Criminal Court, such as crimes against humanity and war crimes:
Intentionally causing great suffering, or serious injury to body or to mental or physical health;
Wilfully depriving a prisoner of war or other protected person of the rights of fair and regular trial; 
Unlawful deportation or transfer or unlawful confinement; 
The transfer, directly or indirectly, by the Occupying Power of parts of its own civilian population into the territory it occupies, or the deportation or transfer of all or parts of the population of the occupied territory within or outside this territory;
Declaring abolished, suspended, or inadmissible in a court of law the rights and actions of the nationals of the hostile party;
Compelling the nationals of the hostile party to take part in the operations of war directed against their own country, even if they were in the belligerent's service before the commencement of the war;
Committing outrages upon personal dignity, in particular humiliating and degrading treatment.
Why is Russia conducting forced passportization?
The purpose of this process is to legitimize the annexation of Crimea, the occupation of Donbas and newly occupied territories after a full-scale invasion, to create preconditions for Russia's intervention in Ukraine, to change the demographic situation in the occupied territories, and to reduce the chances of these territories returning to Ukraine's control.
According to the Opora civil network, the obvious reasons for the forced passportization are the collection of personal data to strengthen the control of the occupation authorities, which allows them to terrorize the population more effectively and reduce Ukraine's connection with its citizens. Given the losses inflicted on Russia by the Ukrainian Armed Forces, registration and formal acceptance of Russian citizenship facilitates the mobilization of the population and their coercion to participate in the war.
How passportization works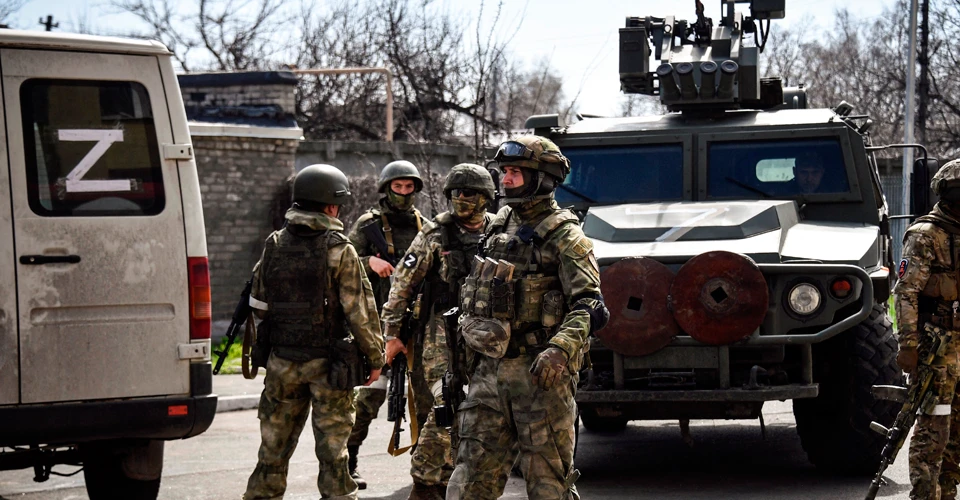 Photo: gettyimages
Russia uses various methods and intimidation to encourage residents of the occupied territories to obtain Russian passports. 
Some of them are as follows:
The use of propaganda and disinformation to convince people that a Russian passport will give them more rights, opportunities, and social guarantees than a Ukrainian passport.
Use of administrative pressure and blackmail to force people to obtain a Russian passport or threaten them with loss of employment, housing, education, medical care, pensions, etc.
The use of physical force and violence to prevent people from using Ukrainian documents, seize or destroy them, intimidate or punish those who protest against forced passportization.
For example, DW's article tells of a woman from Zaporizhzhia who was threatened by the Russian occupiers to take her children away from her if she did not agree to become a "Russian citizen." 
More and more information about the coercion of Ukrainian residents to passportization is being reported in the media. For example, in September 2023, the National Resistance Center reported that people who do not have a Russian passport are denied medical care. It is noted that the Russian-installed authorities began to deny medical care to local residents without health insurance. The latter can only be obtained with a Russian passport.
According to the National Resistance Center, residents of the temporarily occupied territories will be deprived of their jobs for refusing to obtain Russian passports. The Russian-installed administrations have told public sector employees that they must all obtain a Russian passport. Otherwise, they will not be able to continue working. They are also forced to renounce their Ukrainian citizenship. In addition, Russian appointees do not allow Ukrainians to enter employment centers, unless they have a Russian passport.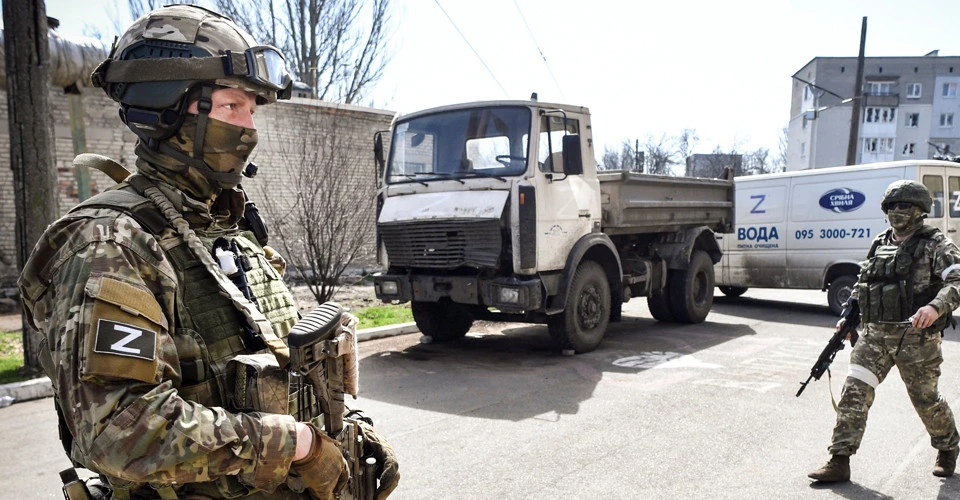 Photo: gettyimages
The General Staff of the Ukrainian Armed Forces has also repeatedly reported on the occupiers' threats of punitive actions in the absence of a Russian passport. For example, in March 2023, there was information that at checkpoints in the temporarily occupied territory of the Kherson region, Russian forces threatened the local population with illegal imprisonment and violence if they did not have Russian passports during the next document check.
In Kakhovka, the occupiers made door-to-door and house-to-house visits. They conducted a population census and exerted psychological pressure, forcing residents to obtain passports. They also threatened Ukrainian citizens who refused to obtain a Russian passport with forced eviction from their homes and power cuts.
The Russian invaders are also depriving single mothers who have not received a Russian passport of financial assistance.
On September 1, the National Resistance Center reported that high school students were being denied access to their classes. Thus, in the Kherson region, schools handed over to the so-called migration departments lists of students who did not have Russian passports. The students had 10 days to "fix the situation" and only then could they be allowed to attend classes.
Previously, it has been reported that the invaders have employed other methods to encourage residents in the occupied territories to obtain Russian passports. For instance, Russia has promised "maternity capital payments" to 14-year-olds as an incentive for acquiring Russian citizenship. 
In September 2023, Natalia Humeniuk, the head of the Joint Coordination Press Center of the Southern Defense Forces, disclosed that Russia had initiated the mobilization of individuals from the temporarily occupied territories who held Russian passports.
"They are trying to assemble so-called territorial defense units, persuading local residents that their services will only be required within the territory they inhabit," said Humeniuk.
In addition, Ukrainian Parliament Commissioner for Human Rights Dmytro Lubinets said that the Russian invaders are issuing "mobilization plans" to enterprises in the temporarily occupied territories of Donetsk, Zaporizhzhia and Kherson regions:
"The invaders are reportedly calling residents of the temporarily occupied territories of Donetsk, Zaporizhzhia, and Kherson regions to perform "military service" in the Russian army. This time, according to media reports, they are issuing "mobilization plans" to enterprises in the temporarily occupied territories. They specify the number of people to be sent to serve in the enemy army. In addition, "military enlistment offices" and recruitment centers for contract service are being set up in the occupied communities of the Zaporizhzhia region. Also, SMS messages are sent to the temporarily occupied territories with an offer to join the Russian army."
Ukraine's response 
Photo: Ukraine's Defense Intelligence
Ukraine condemns the forced Russian passportization in the temporarily occupied territories as a violation of human rights and international law; it does not recognize Russian passports issued to residents of the occupied territories and does not consider them a reason for losing Ukrainian citizenship.
Ukraine also does not intend to punish those forced to obtain a Russian passport under the threat of deportation, confiscation of property, or other consequences. In addition, Ukraine calls on the international community to increase pressure on Russia to stop this policy of aggression.
However, in 2022, the Ukrainian Ministry of Reintegration prepared a draft law that introduces criminal liability for obtaining a Russian passport in temporarily occupied territories, namely in the following cases:
Acquisition of citizenship and/or receipt of a Russian passport by state officials or representatives of local self-government in the absence of signs of treason
Propaganda, public appeals, coercion to obtain citizenship or a passport of the aggressor state
Restrictions on the rights of people who have not obtained Russian citizenship or passports.
In 2023, Ukraine's Deputy Prime Minister Iryna Vereshchuk clarified that being forced to obtain a passport to save one's life is not a crime. Suppose a person receives a passport and collaborates or commits other illegal actions from the point of view of Ukrainian law. In that case, the legal assessment of such cases will be provided in due course by the authorized bodies.
2023, Wednesday
29 November
Unblocking border benefits both Ukraine and Poland: Mykola Knyazhytskyi on blockade's impact on state relations and Ukrainian defense capabilities
Zaporizhzhia locals refuse collaboration as Russians lack administrative staff, says Regional Council member Ashurbekov
Ukraine's troops attack building with Russian militants in Kherson region: 5 invaders eliminated
Weather isn't primary factor influencing pace of hostilities – military expert Serhiy Zgurets
25 Ukrainian truckers blocked at border agree to evacuate from Poland — Ministry of Infrastructure
Ukrainian troops eliminate 1140 invaders, 15 tanks and 32 artillery systems in 24 hours - General Staff
ISW: Ukraine continues attacks south of Bakhmut, Russia advances along Kupyansk-Svatove-Kreminna line
2023, Tuesday
28 November
Victorious news of 643rd day of war: Russian soldiers neutralized in Mariupol, explosions heard in occupied Tokmak
More news